Irish designer Helen Cody has said that she is incredibly relieved to be finishing chemotherapy.
Helen who is battling cancer for the second time was diagnosed with bilateral breast cancer in January.
Speaking on Instagram this week, she sent a message of encouragement to anyone else who may be going through the same thing.
"Such a HUGE day, I was all prepared for my last chemo, to be told I'm FINISHED !!!! I can't describe the relief I feel. I still have to do a months radiation, BUT now it all starts to get easier. To anyone reading this who's starting treatment, you will get through this, for times when it's too hard I found counselling @arccancersupport a huge help. It can feel totally overwhelming at times, but it does pass."
The fashion designer also spoke about how she was regaining her strength.
"I climbed the 5 flights to my clinic today, something I could not have attempted 4 weeks ago," she said.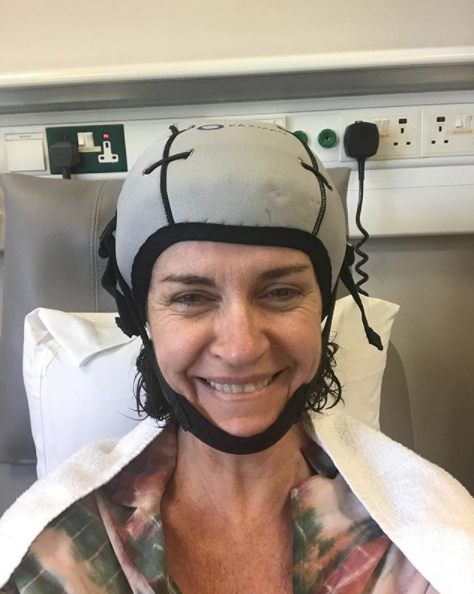 Along with the inspiring message, Helen shared a snap of of herself wearing a cold cap, and explained why she chose to wear it during her treatment.
"I'm posting this photo as being honest about what's been going on throughout my treatment has really helped me, and hopefully in a tiny way, may help others.
I'm not being tortured! this is called a cold cap which is used to protect your hair during chemo, it's not a pretty sight, but I felt it was worth trying as I couldn't face going bald, as well as everything else.
"I won't miss wearing it but I'm glad I tried it. Now I can start to get on with getting better and living my best life again!"