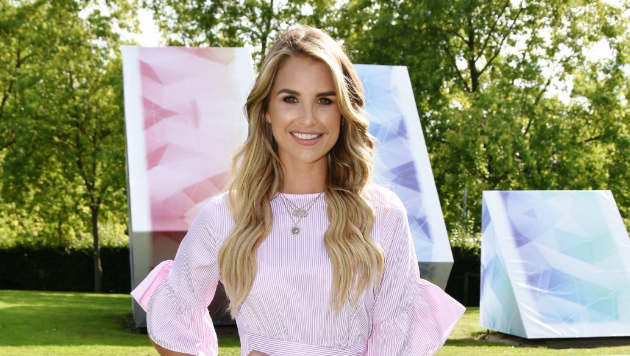 Vogue Williams' latest picture of her adorable baby boy Theodore has everyone saying the exact same thing!
The social media star welcomed her first child with husband Spencer Matthews last month, and we can't get enough of the super cute snaps the couple have been sharing of their new arrival.
Vogue, who is looking amazing just weeks after giving birth, has been adjusting well to motherhood, and is even been bringing her little man out and about with her.
"I'm testing the waters of where I can bring Theodore," the model captioned a hair salon picture with her baby.
"So far it's everywhere, which is good because I don't want to leave his side!"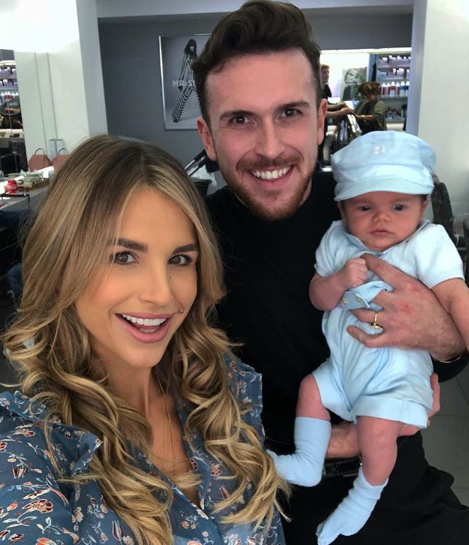 As well ass doting over his adorable little outift, followers of Vogue all have the exact same thoughts about baby Theodore – that he is the image of his famous daddy Spencer!
"Haha he looks just like Spencer on this picture," one fan commented, while another added "Theodore is such a handsome cutie he is a double of his dad"
"Omg he's a complete little mini me of his Dad ….image of him !!!" was another fan musing on the Instagram post!
What do you think? Do we have a mini Spencer Matthews on our hands!?