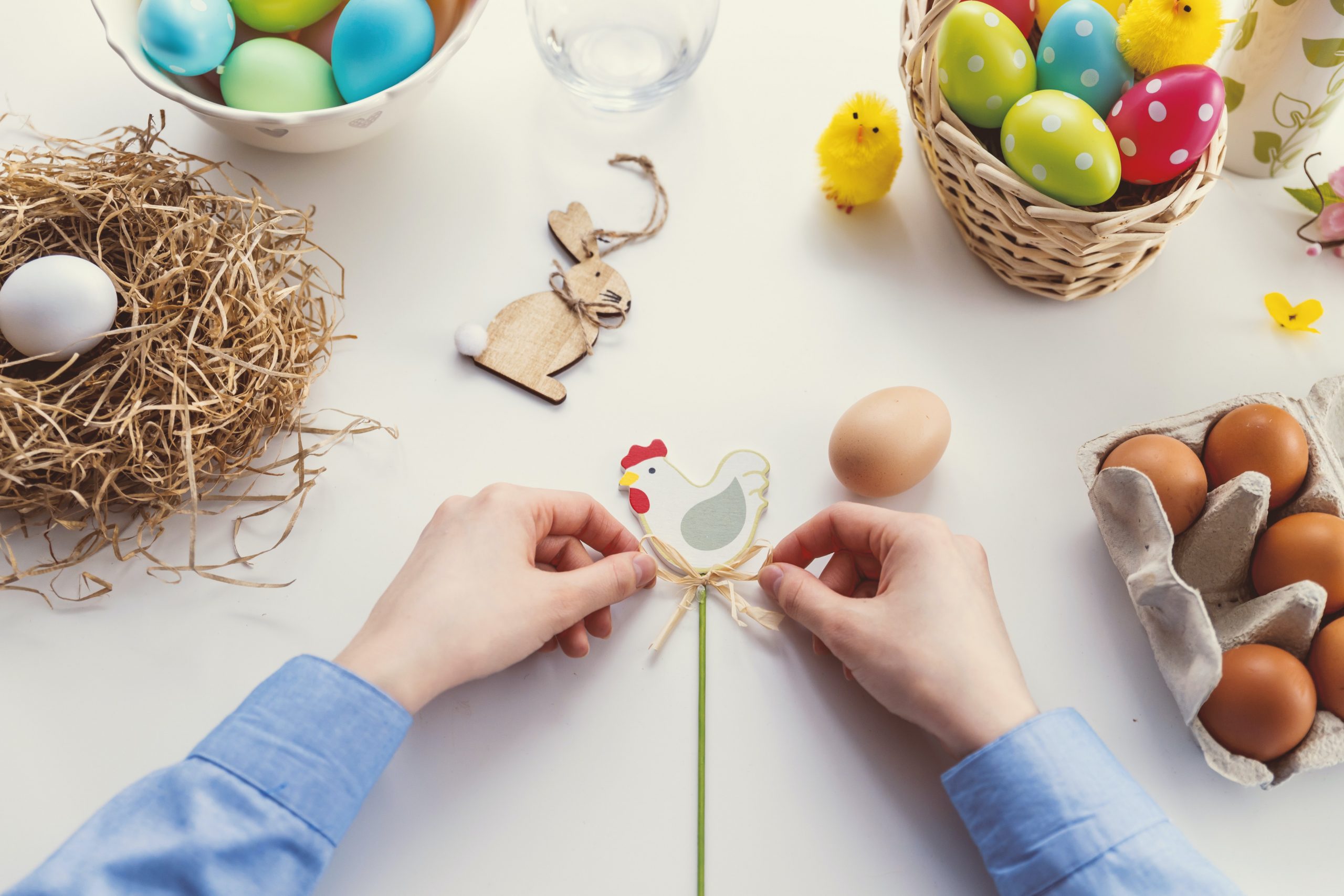 Trying to find something to do this weekend to keep the kids entertained? Well, we've got you covered.
From fun in the kitchen to playtime and adventures in the back garden, there's plenty to do to keep their minds occupied for a few hours over the coming days.
We've rounded up some of our favourite Easter inspired activities to try out with the kids from the comfort of your home.
Bake Up A Storm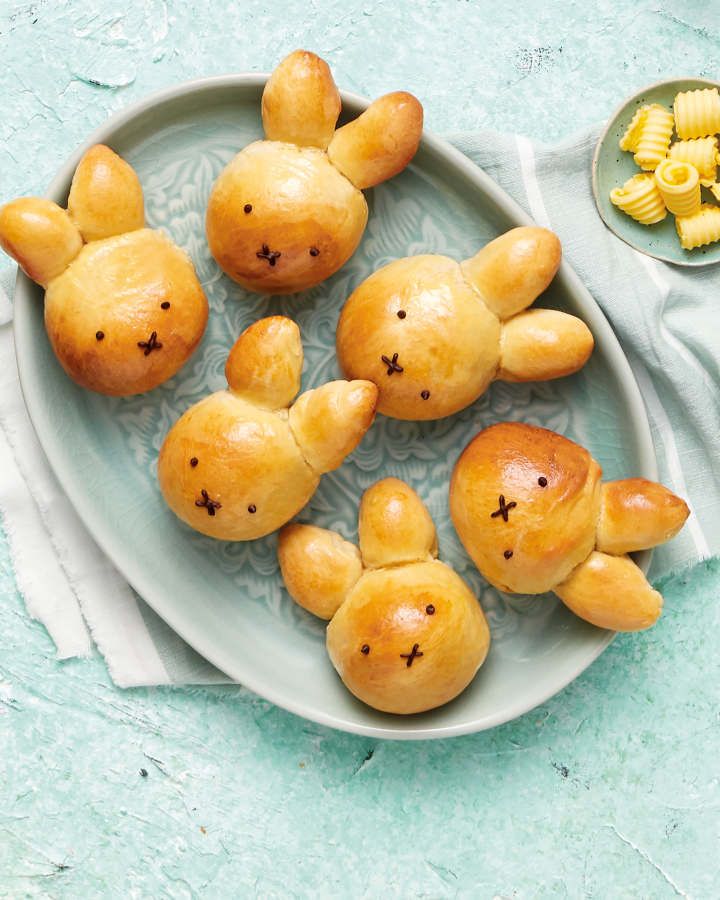 Get the kids involved in the kitchen this weekend, creating some adorable bunny bread rolls which they can decorate. This recipe serves six people, and you pick up all the ingredients in Aldi stores nationwide.
Ingredients:
120ml Strathroy Fresh Double Cream
130ml Clonbawn Whole Milk
60g The Pantry Caster Sugar
7g The Pantry Fast Acting Yeast
320g The Pantry Plain Flour
½ tsp Stonemill Salt
Extras:
1 x beaten Healy's Farm Fresh egg for egg wash
Extra flour for rolling
30g Moser Roth 70% Dark Chocolate (melted)
Method:
Add the cream, milk and sugar into a small saucepan and simmer until the sugar has melted.
Remove the pan from the heat and ensure that the milk is warm (not hot) then add in the yeast.
Leave for a couple of minutes until the liquid has bubbled slightly (this shows the yeast is alive).
Place the flour and salt in a large bowl and then add in the milk mixture and knead for 5-10 minutes until a ball has formed.
Leave in a bowl for 1-2 hours for the dough to double in size.
Knock the air out of the dough and knead for a couple of minutes until the dough is smooth.
Cut into 8 pieces and roll 6 of them into balls and place on a greaseproof paper lined baking tray.
Cut the 2 remaining pieces into 6 (12 total) and then shape them into bunny ears and add to the dough balls.
Leave to rise, covered with greased cling film, for another half an hour until doubled in size.
Pre-heat oven to 190°C
Brush with the beaten egg and then bake for about 20 minutes until golden and hollow sounding when tapped on the base.
Leave to cool and then pipe eyes and whiskers with the melted dark chocolate.
Hot Chocolate Art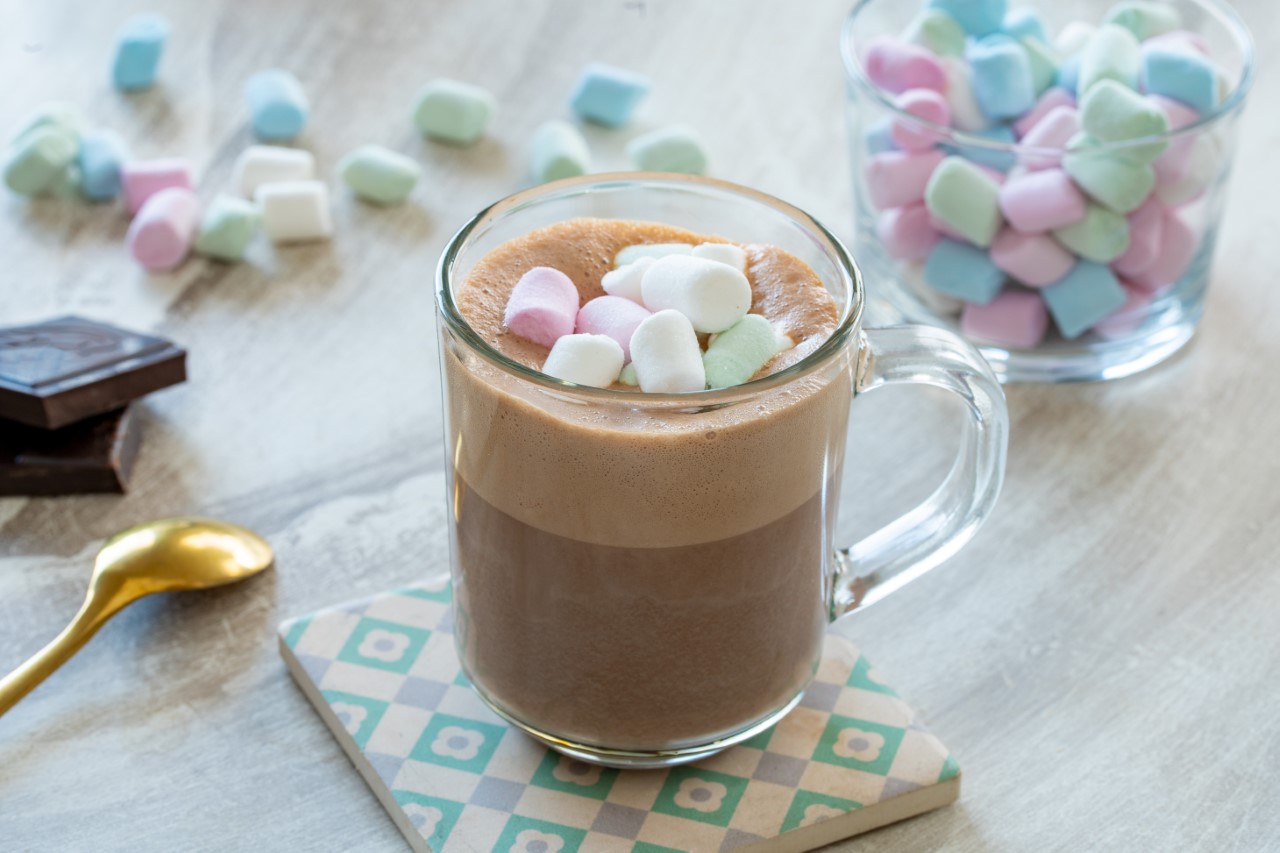 Fancy yourself as a bit of an artist? Well you should try make some cute hot chocolate art with the little ones this weekend.
We're loving the Bosch Tassimo Vivy 2 for our hot chocs at the minute, as not only are they delicious but they're made at the touch of a button. Simply pop in your hot chocolate pod as you would with coffee, press start, let it pour into your favourite mug and then begin the fun with some chocolate syrup.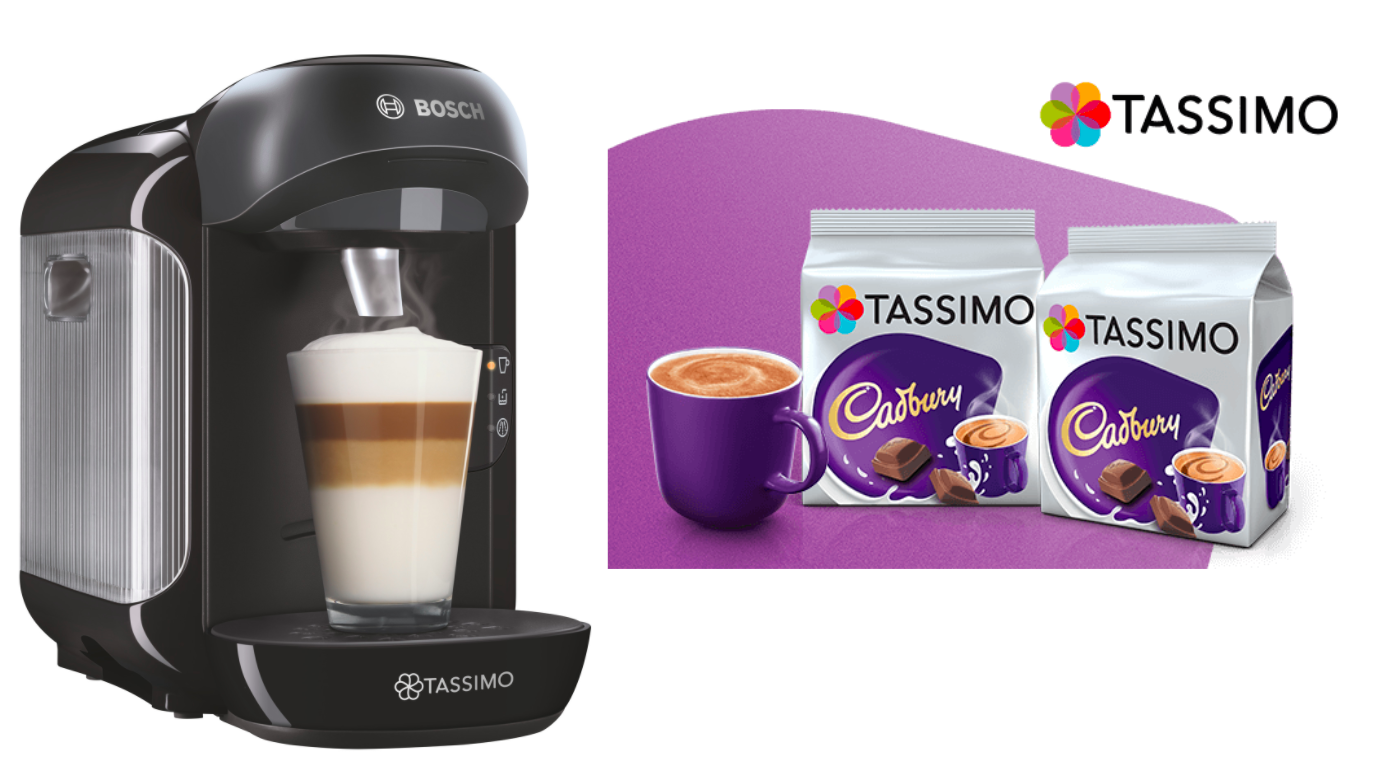 Whether you fancy outlining a mini bunny on top or an Easter Egg, you'll have plenty of fun attempting to draw on the drink. Or, if that fails, simply whack on a few marshmallows and enjoy! It's the thought that counts, right?
Of course, you'll need to remember the liquid will be hot so allow it to cool for a few minutes before giving to the kids.
Arts and Crafts
Possibly the easiest Easter craft of all, bunny ears are super easy to make, you can print out a template online here, or if you're feeling crafty you can give it a go yourself from scratch. All you need is some paper, a good pair of scissors, and some pritt stick.
How to:
Make your head base by measuring your little one's heads and cutting a rectangular strip of paper using those measurements.
Next, draw yourself some bunny ears and cut out.
Taking the head base and ears pritt stick everything together and you're ready to go!
Check out more arts and crafts here.
Easter Egg Hunt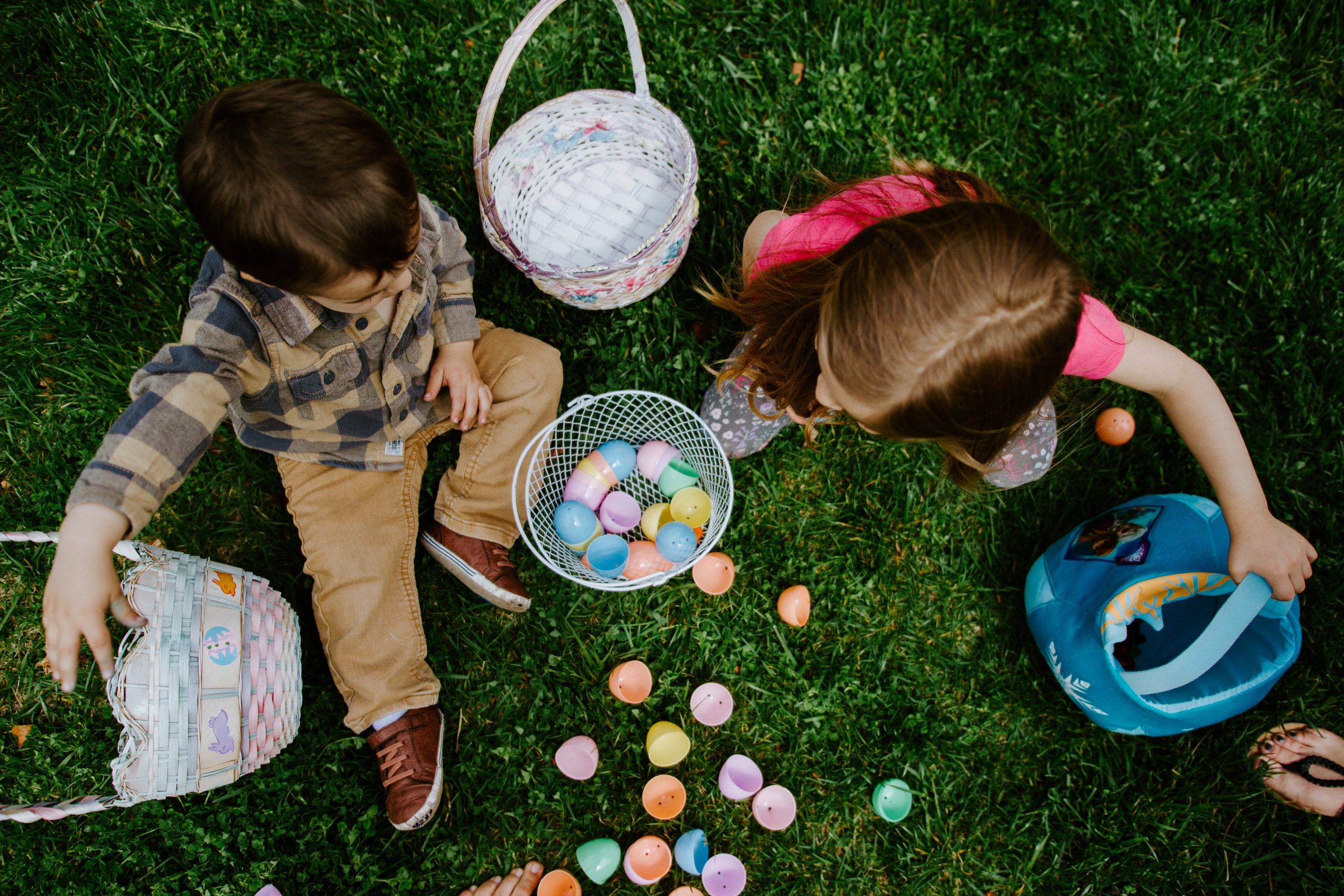 Nothing beats an Easter Egg hunt, whether you do it in the house or in the back garden. This year, why not do it in honour of #ShowYouCareHideIt campaign for Barnardos.
As well as enjoying a a delicious treat, people across the country are encouraged to text HIDEIT to 50300 this Saturday, April 3rd, to donate €4 to the children's charity. Once you donate, upload a screenshot of the donation and your best hiding spot for the Easter Egg on Instagram, tagging @CadburyIreland and using the hashtag #ShowYouCareHideIt.
Cadbury's will match every donation made, and you'll be entered into a draw to be in with the chance of winning a full hamper of goodies.