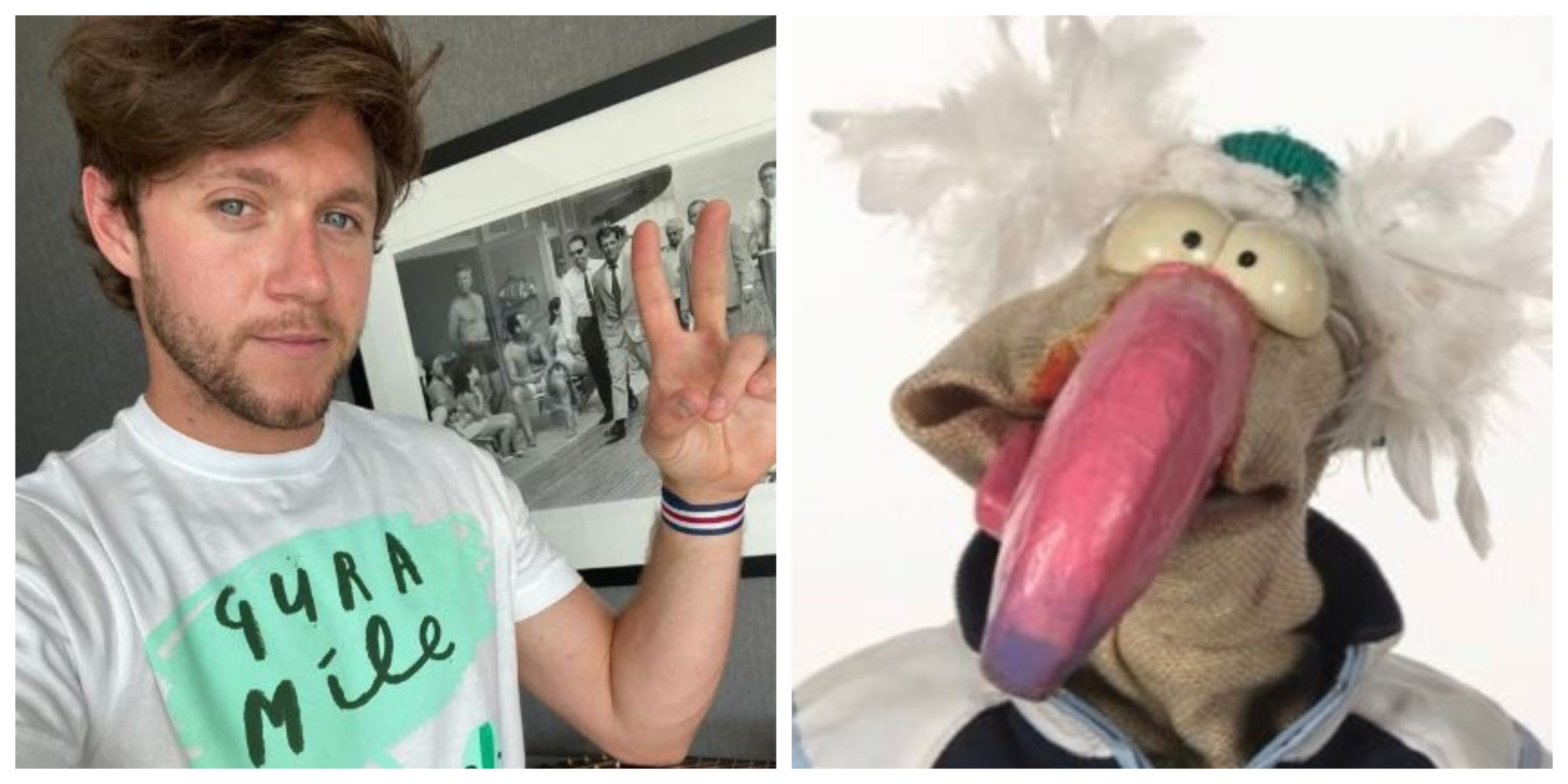 If you tuned in to RTE Does Comic Relief on Friday night you would have seen a few familiar faces on the telly. Nostalgia was high, as the show reunited Ray Darcy, Zig, Zag and Dustin for a one off special of 90's kids show, The Den.
In classic The Den style, Zig, Zag and Dustin were their usual rowdy selves, as they teased Ray, as well as the guests they had on which included Niall Horan and Sir Bob Geldof.
The 1D star performed his latest single, 'Black and White.' The Mullingar native, also shared that he had always wanted to appear on the show and had "called and texted in on multiple occasions" but he never made it onto the 'Talent on the Telly' segment.
The 1D fan looked delighted to be on at last with Zig and Zag as he said; "Look Mammy, I'm on the telly!" Of course Dustin is quick to slag everyone, and even Niall Horan couldn't get away with it as, mid-performance, he yelled "we're cutting you off after a minute, we wanted Harry Styles!!"
Viewers in Ireland found this hilarious, as we are well used to Dustin's sense of humour, and Niall too would be well aware it was only a bit of craic. This is what Irish humour thrives on.
It seems Niall's American fans however, didn't quite get the joke as a thread popped appeared online slamming the puppet, with the hashtag 'Defend Niall Horan' trending on Twitter. The original tweet has now been deleted, but even the likes of Doireann Garrihy and James Kavanagh got involved to share how hilarious it was.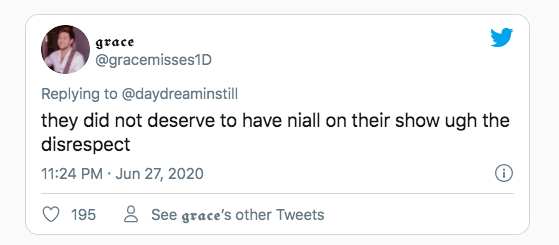 What they did to Niall was extremely disrespectful and rude. He didn't have to sing for them either and interrupting him saying they wanted Harry instead is so uncalled for. Harry would not singing for your crusty asses anyways! pic.twitter.com/XIQYsdCgyu

— Niall Updates (@NiallWWUpdate) June 27, 2020
Many Irish people were quick to chime in, assuring people it was only a bit of fun, and that Niall would have known exactly what he was getting into by going on the show.
I mean…that thread just makes it funnier 😅 Anyone who grew up watching the den would only love to be insulted by Dustin – the sketch brought me straight back to childhood afternoons cackling with laughter at them all 🥰

— EilisCanning (@CanningEilis) June 28, 2020
I'm sure @NiallOfficial expected that from Dustin. He was hilarious to Bob Geldof "how ya Bob, you're looking brutal" 😂😂 #bringbacktheden

— Caroline Ginty (@CarolineGinto) June 28, 2020
Honestly it's made me howl, I think Niall would find this most amusing 😂😂

— Sophie (@ideksoph) June 28, 2020
Just wait until the Americans find out we sent Dustin the Turkey to the Eurovision and not Niall Horan

— Conchúr (@thatconorlad1) June 28, 2020
Niall Horan is going to have to issue a statement defending Dustin the Turkey from enraged Americans and it won't even make the 2020 Reeling in the Years episode.

— Gavan Casey (@GavanCasey) June 28, 2020
People said 2020 couldn't get any stranger but then American Twitter and Irish Twitter started fighting over Niall Horan and Dustin the Turkey

— Caitlin McBride (@mcbride_caitlin) June 28, 2020
So far Niall has yet to respond, but when he does we're pretty sure he'll be on the side of the turkey.