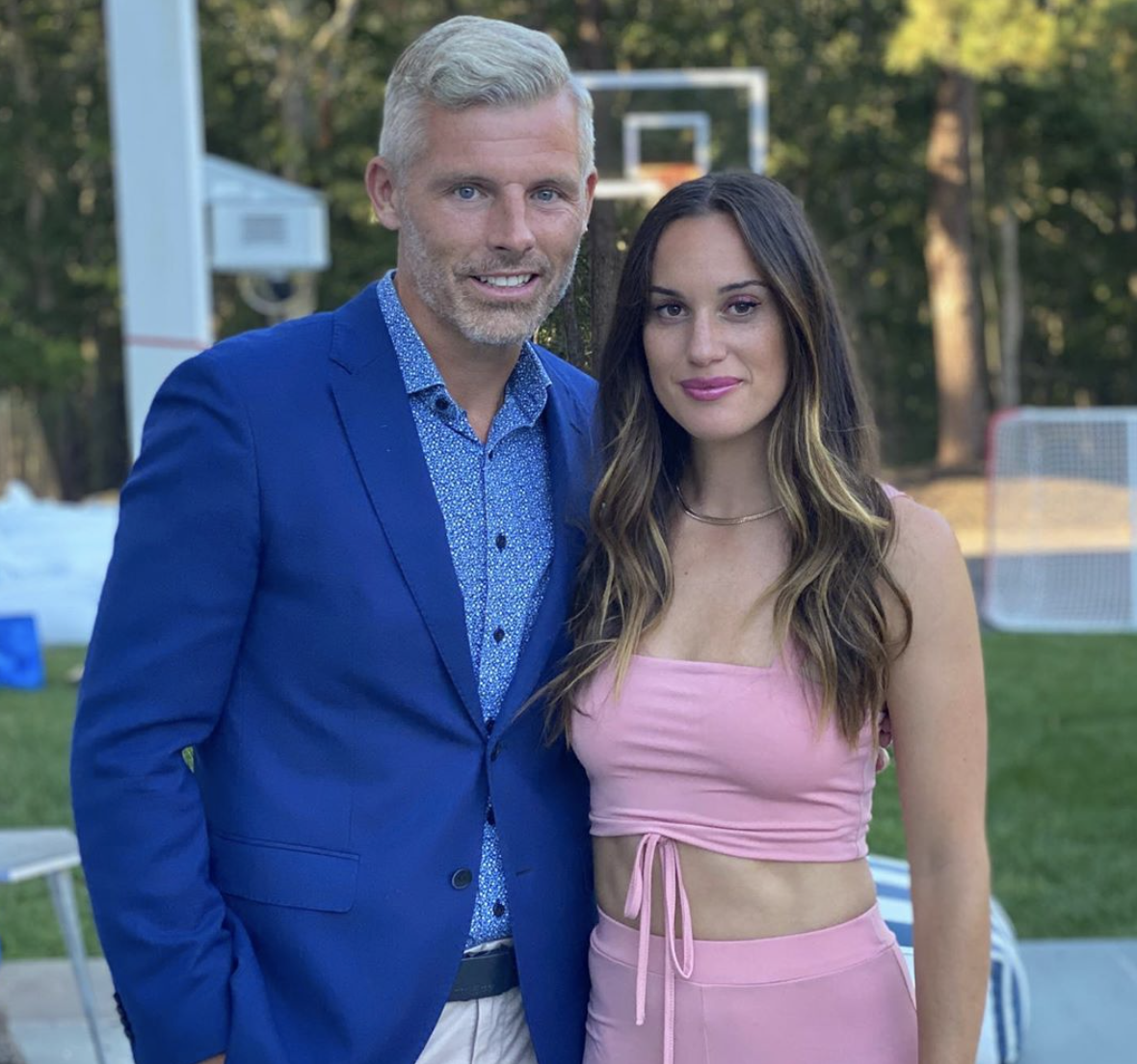 Des Bishop has just moved in with his girlfriend, US reality tv star Hannah Berner, and admits he has 'rushed' into things. Speaking on The Six O'Clock Show, Des first explained how the pair met, "We were following each other [on Instagram] but actually, I didn't know she was following me.
"Then one day I noticed that she was isolating quite close to where I am, and then I checked and I saw that she was following me."
"So I said, 'Oh she must be interested,' and I just asked if she wanted to meet for coffee and that was the beginning of our romance. Then we had a very difficult seven weeks where she was filming something, so I didn't see her for seven weeks after two and a half weeks of a sort of intense fling."
Des then explained that Hannah was filming a reality show, where she had to live with a man that she previously had a 'fling' with.
"I think everything in Corona happens differently than normal I think everything is accentuated. In our situation, it felt rushed, because of Corona you spend a lot of time together and also because she was going into this reality show so we knew she only had two and a half weeks.
"She was going into this reality show where, in the previous season, she had actually had a pretty strong fling with one of the guys in the house so there was a lot going on.
"I was looking to lockdown the connection before she went in there," Des revealed.
Hannah and Des have recently moved in together in the States, as Des explains, "I have never lived full time with someone. I was actually engaged before and we had a place together in London but I didn't live there…
"It was kind of a long-distance relationship so this is really the first time I have ever lived with somebody."