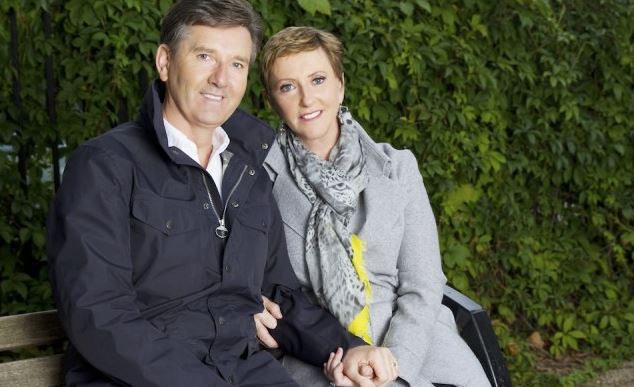 We've all been there, struggling with the latest tech and social media issues. After a video emerged online of Daniel and Majella O'Donnell attempting to sort some tech issues of their own, fans have labelled them as "comedians".
Over the weekend, Daniel had planned on participating in a live stream to have a chat with his fans, but it turned out to be more trouble than both he and his wife, Majella, expected.
At the very beginning of the video, Daniel seemed slightly confused as he couldn't see any of the comments that people were sending him, where in fact, he didn't realise that the live stream was already on. He then enlisted the help of Majella, who also didn't realise the live stream had already started.
In the video, Daniel said: "Can anybody hear us yet? Will we ever get used to this I wonder?" Majella then started to get annoyed with their technical issues, as we all do, speaking on the phone to someone who was trying to talk them through the process.
Meanwhile, fans began to message the pair to let them know that they could hear and see them during all of this drama. One commented, "Can't stop laughing at you both now", and another said, "You are a pair of comedians!! Brilliant!" Followed by another fan stating that it's the best laugh they've had, "The best laugh I've had in 12 weeks."
If you haven't yet watched the video, you can see it below.
just Daniel O'Donnell and his wife Majella having an absolute nightmare trying to start a livestream pic.twitter.com/Dx4VVnM3oU

— shane reaction (@shane_reaction_) June 8, 2020