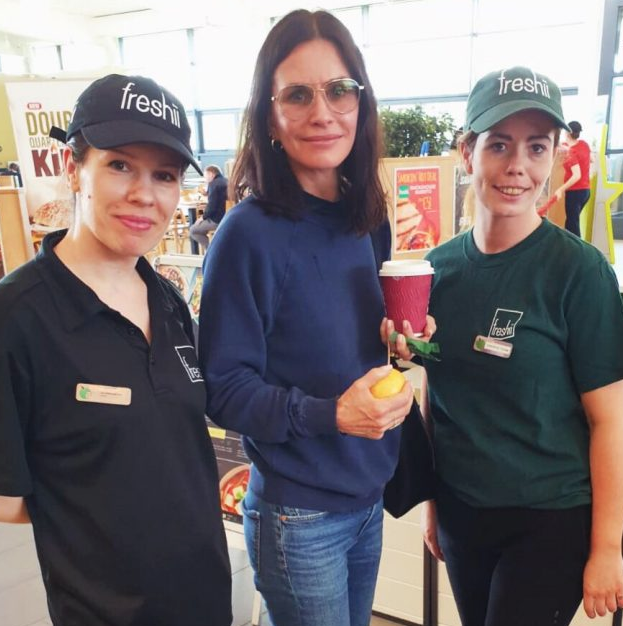 Courtney Cox has been spotted by fans in Dublin today, ahead of Snow Patrol's gig in Bangor Co. Down.
The Hollywood actress, best know for playing the role of Monica Geller in hugely popular tv show, Friends, stopped for a picture with fans in the Applegreen service station in Lusk today!
Taking to Twitter, the store shared the snap with the caption "We had a very special 'Friend' drop by to Applegreen Lusk North!"
Courtney is dating Snow Patrol star Johnny McDaid, and is no doubt here to support her man at tomorrow night's concert!
The couple began dating in 2013 but called off their plans to wed in 2015 when they broke up for several months.
Now the couple has been back together for almost four years but has no plans to get engaged again.
"Isn't that strange? We broke off our engagement and he moved to England, then we got back together, and it's actually better than it was before. Everything is better," the mother of one told Ellen DeGeneres.
"Not because he's in London, although the distance after that breakup – we were apart for six months – that really showed us a lot, and it's just better."
Snow Patrol are set to play a huge show at Malahide Castle on June 7th!
Have you spotted Courtney!?