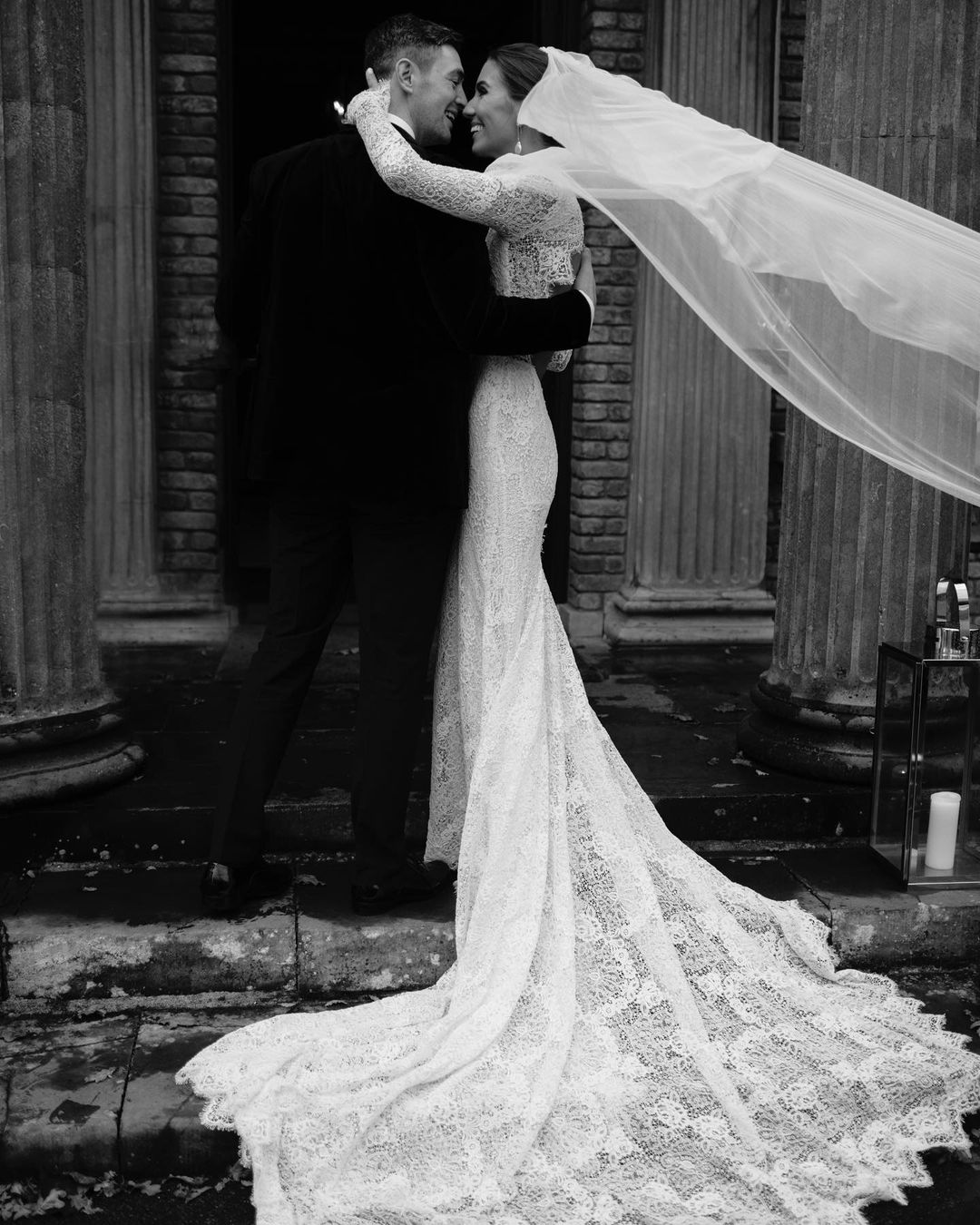 Clémentine MacNeice has shared the first snaps from her big day and wow, what a dress! Posting a black and white snap to Instagram the Irish influencer and stylist simply captioned it with the date they wed; "11.11."
In the pic we can see Clémentine went for a stunning high-necked lace gown complete with long sleeves and cathedral veil. Of course so many of her friends and followers were quick to share their congrats with the pair as soon as she shared this special moment from her day.
Her friend Tara Anderson said; "
The most beautiful bride!!" and Rosanna Davison shared; "Beautiful! Congratulations!"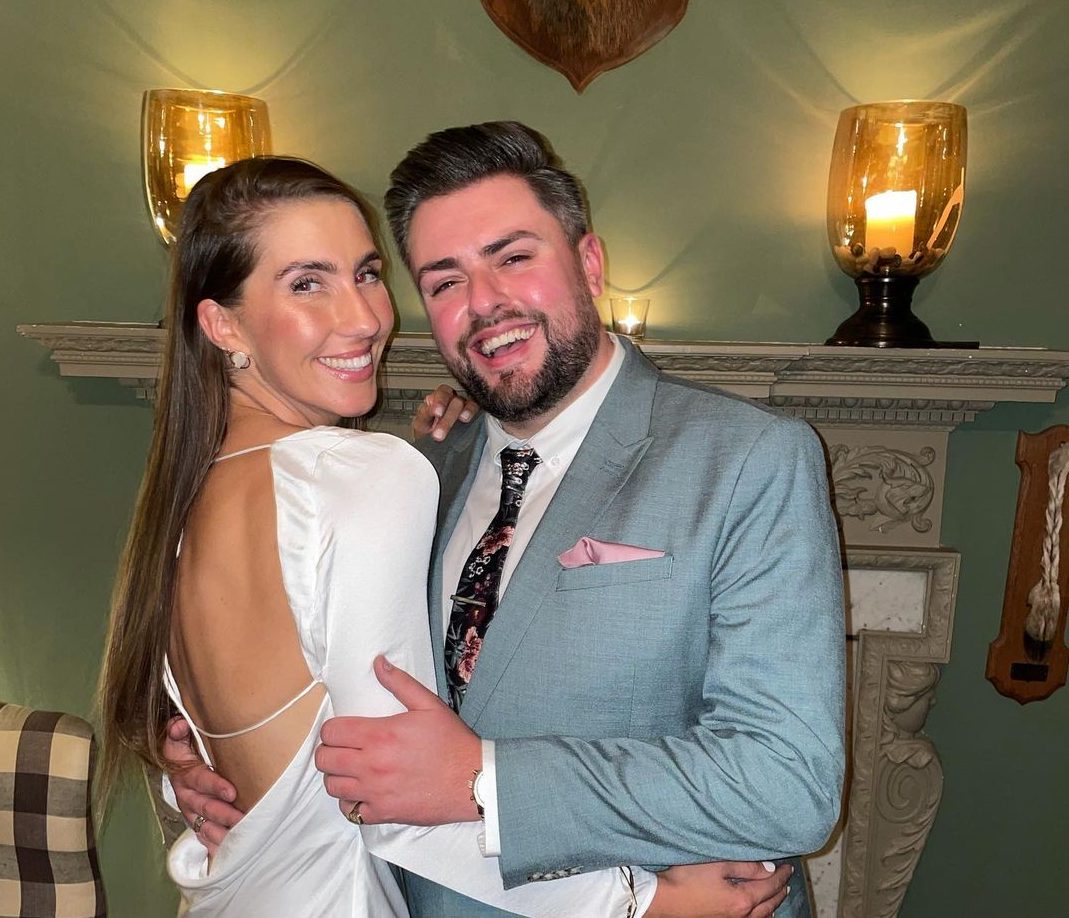 ThThe pair celebrated their nuptials in the stunning surrounds of Kilshane House and many of her glamorous guests have been sharing some snaps as they celebrate her special day.
Her Man of Honour, and best friend James Patrice posted some gorgeous photos of the pair together the night before captioning the snaps; "What a week gehrls – one more sleep until me best mate gets married. Sure I've the tissues out already #ManOfHonour"
On the day James wore a navy suit with velvet trim and a velvet bow tie, sharing the snap to social media he said; "Cheers to the fabulous Clém and Jamie #ClemAndJamie #Wedding #ManOfHonour"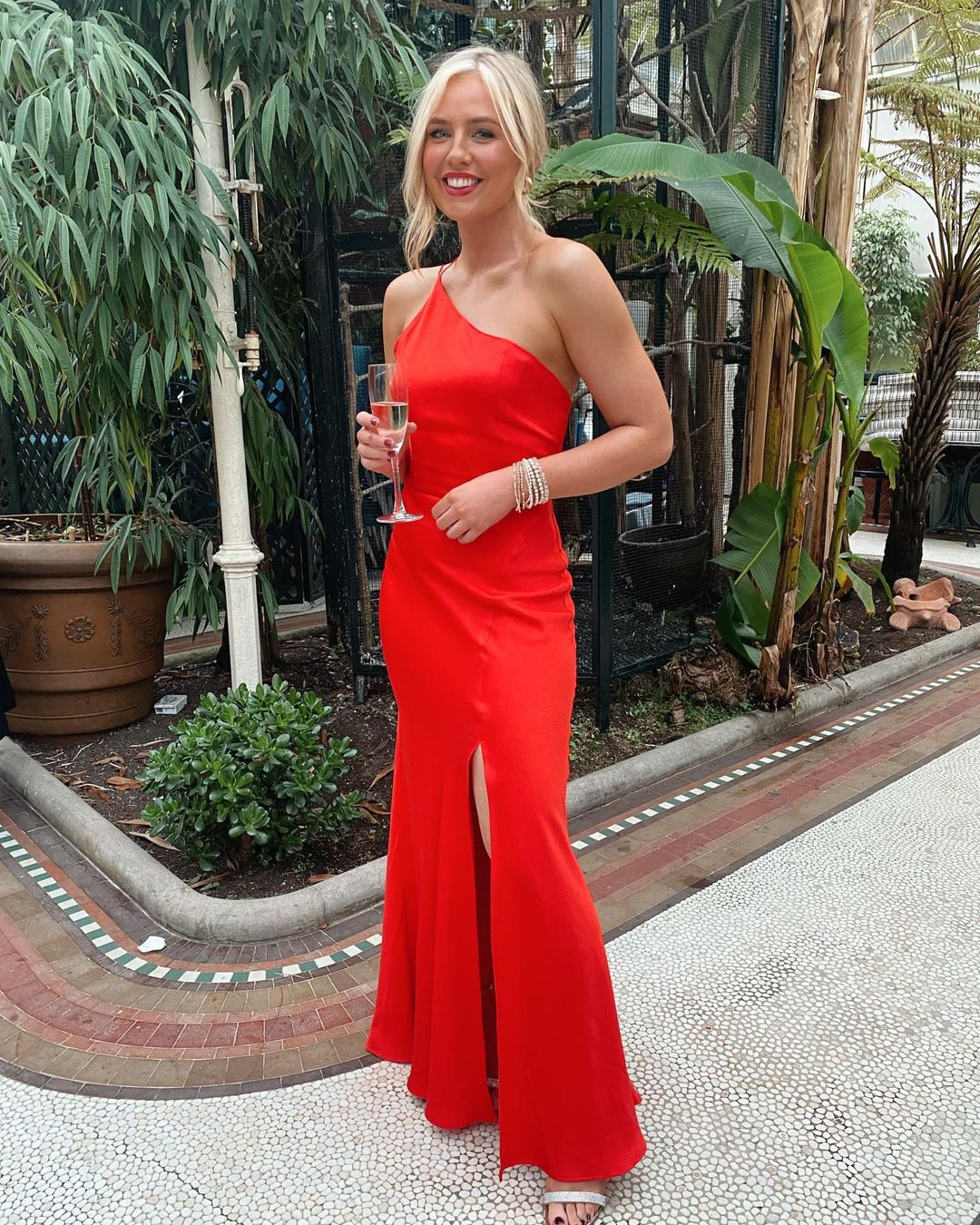 Aimee Connolly was also in attendance on the day and looked fabulous in a slinky red number. Posting some pictures to social media she said; "Watching one of my friends get married is so emotional & lovely."
"Having the best day so far & what a beautiful bride & groom!! @clementinemacneice @jamielynch87 Roll on tonight & tomorrow" she added.
Another friend of Clémentine's, Tara Anderson was also a guest on the day, looking incredible; "The most beautiful day! So emotional seeing the beautiful @clementinemacneice getting married to Jamie."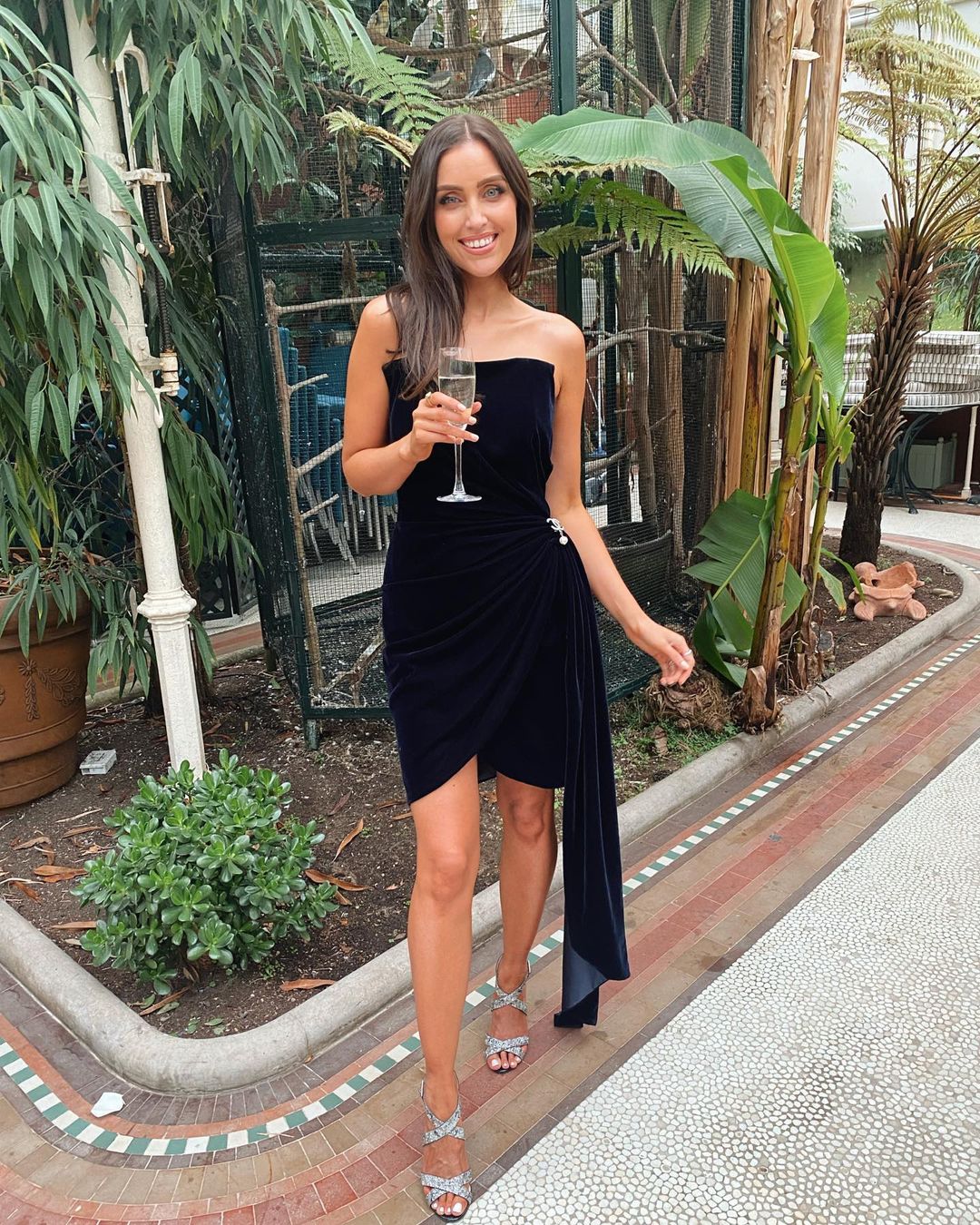 Clémentine and Jamie announced their engagement on Instagram back in June when she posted an adorable pic of the two in the sea with the caption, "A week ago today…💍 On the most beautiful day, in our favourite spot, I said yes We have been on cloud 9 ever since!"
Both she and Jamie moved into their first house together in 2020 recently celebrating one year in the home. The stylist took to Instagram to share a sweet snap of their one year in their house milestone. Saying, "We also realised we are in the house one year today! Where has the time gone?!"
We can't wait to see some more pics from their big day!