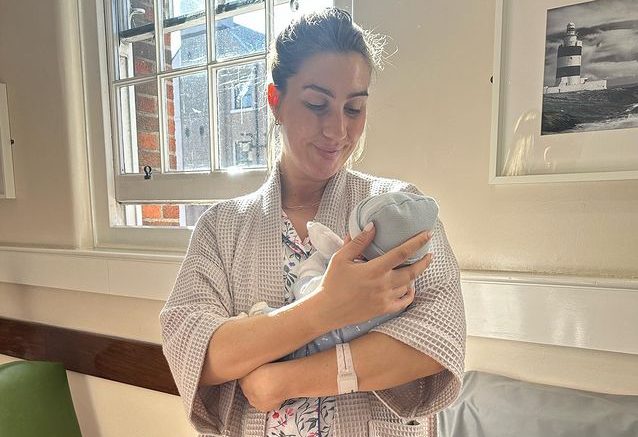 Clémentine MacNeice has finally introduced her newborn son to her friends and it was the cutest meeting ever!
The Irish celebrity stylist and her husband welcomed their son into the world just last month.
The couple chose to name their baby boy Marceau, meaning little warrior.
Earlier this week Clémentine met up with her close friends at the Westbury hotel in Dublin's city centre so they could meet her son for the very first time.
Tara O'Farrell, James Patrice, Mark Rogers and Aimee Connolly all doted over the newborn as they caught up with their friend over tea and coffee.
Aimee popped a sweet picture of the five of them up on her stories, captioning it: "newest member of the crew."
She also posted a pic of herself holding the newborn saying: "He is perfect."
Mark was jokingly  threatening to keep Marceau because he was "getting all the cuddles".
View this post on Instagram
While Tara shared some photos on her grid from their wholesome day out saying: "The newest member of our gang 🥰 I'm obsessed with little Marceau, he was the best boy today. @clémentinemacneice beyond happy for you ❤️❤️❤️."
Clémentine and Jamie got married in November 2021 after he popped the question earlier that year in June.
James Patrice, the celebrity stylist's best friend acted as her man of honour on her big day, with the wedding attended by a host of Irish celebrity stars and influencers.