We've seriously been missing Cillian Murphy on our screens since Peaky Blinders finished up earlier this year.
However, the man doesn't like to rest for too long and has lots of upcoming projects on the horizon.
One that we're super excited about is Oppenheimer.
And here's everything you need to know about the upcoming drama.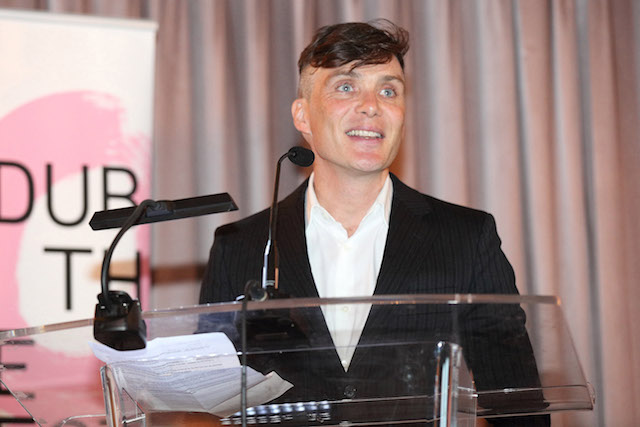 What Is Oppenheimer About?
Cillian Murphy seems to be drawn to period dramas in recent years, from Peaky Blinders to Anthropoid and Oppenheimer is no different.
The film takes place during World War II and follows J. Robert Oppenheimer, the theoretical physicist, who is often referred to as the 'father of the atomic bomb'.
It looks like director Christopher Nolan will focus on Oppenheimer's time trying to create the first atomic bomb during the Manhattan Project.
It's a pretty heavy subject matter, but if it means we get to look at Cillian for two hours we're in!
Who is in Oppenheimer?
Oppenheimer has a pretty stacked cast.
Cillian Murphy is taking on the lead role of Mr Oppenheimer himself and he will be joined by Emily Blunt who will play his wife. Emily is no stranger to Irish actors as she previously appeared in Wild Mountain Thyme alongside Jamie Dornan.
We can promise that there are no dodgy accents attached this time.
Our favourite honorary Irishman Matt Damon is also involved, he stars as Lieutenant General Leslie Richard Groves Jr, who directed the Manhattan Project, the top secret project to develop the atomic bomb.
Florence Pugh who spent some time in Ireland filming for her new movie, The Wonder, is also attached to take on the role of Jean Tatlock, an American psychiatrist, and physician.
Now for the rest of the cast, we have Robert Downey Jr, Rami Malek, Benny Safdie, Dane DeHaan, Josh Hartnett, Jack Quaid, Matthew Modine, Dylan Arnold, Alden Ehrenreich, David Krumholtz, Michael Angarano, Kenneth Branagh, David Dastmalchian, Jason Clarke, Louise Lombard, Scott Grimes, Christopher Denham, James D'Arcy, Guy Burnet, Josh Peck, Harrison Gilbertson, Emma Dumont, Matthias Schweighöfer, Gustaf Skarsgård, Devon Bostick, Alex Wolff, Tony Goldwyn, Trond Fausa Aurvåg, Gary Oldman, Josh Zuckerman, Olivia Thirlby and Casey Affleck.
Phew!
View this post on Instagram
When Is Oppenheimer Out?
Oppenheimer will premiere in theatres on July 21, 2023.
The same day as Margot Robbie's Barbie movie if anyone is interested.
Do We Have A Trailer?
Yes! Finally!
The trailer shows Cillian in black and white filmography, as a voice-over says: "He gave them the power to destroy themselves, and it made him the most important man who ever lived. The man who moved the earth."
Keep an eye out for more details.
Oppenheimer is coming to theatres on Friday, July 21, 2023.