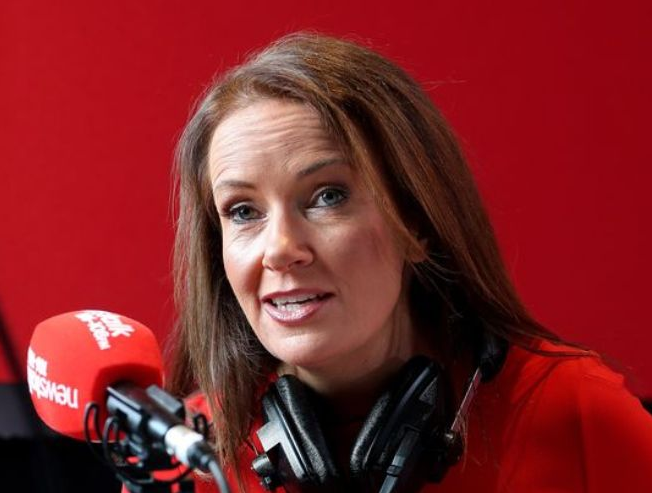 This week a TV advert for Tampax was banned in Ireland and many people are rightly outraged. The advert, which has been on our screens for some time now, received 84 complaints to the Advertising Standards Authority for Ireland.
The advert is set up as a talkshow called Tampons & Tea with the host asking the audience if they can ever feel their tampon. The catchphrase for the ad is "Not just the tip, up to the grip!" and "You gotta get 'em up there, girls!"
Complaints ranged from calling it crude and vulgar, with some stating that it wasn't suitable for children and contained sexual innuendo. The conversation online is outrage as most women found the ad to be funny as well as informative.
Here's what @ciarakellydoc thinks of the Tampax ad being banned by the Advertising Standards Authority for Ireland. pic.twitter.com/u494Ya5Id5

— NewstalkFM (@NewstalkFM) July 30, 2020
Ciara Kelly launched into a passionate tirade on her show yesterday at how an ad like this could be banned in 2020. Specifically she was enraged by the complaints about the advert having sexual connotations as she said that she is aware that most men think the vagina is something sexual but "to the body that I live in, and the body that 51% of the population live in, is female, it's just a bit of our body."
"In fairness it does other things too, we give birth through it, we menstruate through it, it bleeds it sits there, it's like having an elbow."
She continued; "we have vaginas and they do stuff, and it isn't all about sex. So suggesting that anything to do with the vagina is sexual? That's not the female perspective. "
Ciara is particularly concerned about this ad being banned is because "it's to do with shame about women's bodies.' It was supposed to be light-hearted as well as educational for women, so banning it associates the topic with something 'bad' or shameful.
She went on to say that the ASAI have said don't like ads featuring tampons for viewers who are under 18, this in particular riled Ciara up as she rightly said; "We get our periods at the age of about 11 or 12, some girls get them at the age of 9. Are they not supposed to find out about them and think of them as normal for another 11 years?"
"It is an old, anachronistic throwback in Ireland, that we might be all liberal, and we might repeal the eighth" but this is not enough, she continued; "there is an inherent shaming of women still in this country."
"And if that ad for tampons, talking about putting a tampon into your vagina offends you well half of us are doing it all the time."
We couldn't have said it better ourselves and think it was wonderful for Ciara to be so outspoken about this topic on her show.