Bono described the heartbreaking moment when he lost his mother, Iris, at the age of just 14.
The singer shared an excerpt of his upcoming memoir, Surrender: 40 Songs, One Story, where he remembered the passing of his mother.
He explained that he has "very few memories" of his mother as "she was never spoken of again" in his home which he shared with his father and brother.
"I fear it was worse than that. That we rarely thought of her again. We were three Irish men, and we avoided the pain that we knew would come from thinking and speaking about her," he wrote.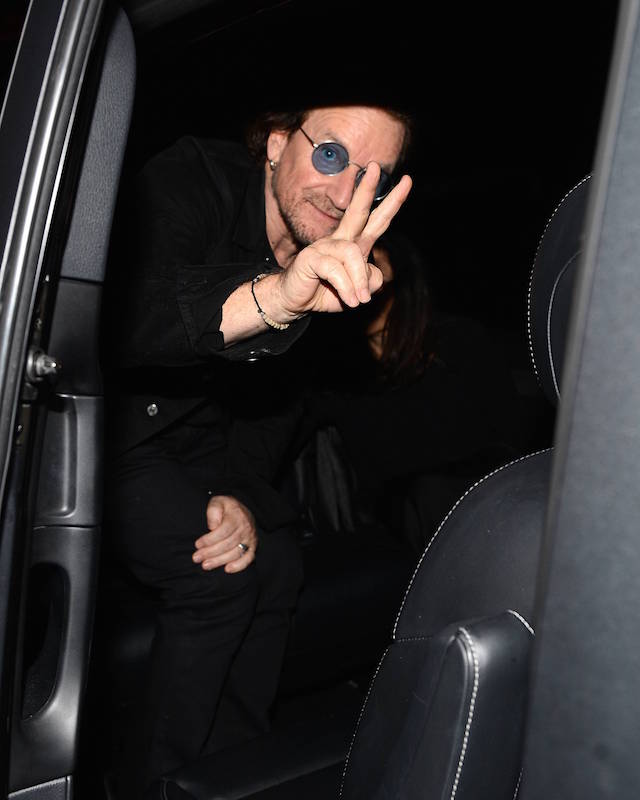 He shared that his mother took a turn and collapsed at her father's funeral, but he didn't think anything of it.
In the extract published by The New Yorker, Bono said he and his cousins continued "running around and laughing" until his aunt Ruth came in and told them his mother was dying after suffering a stroke.
"Everybody crowds around. Iris is one of eight from No. 8: five girls and three boys. They're weeping, wailing, struggling to stand. Someone realizes I'm here, too. I'm fourteen and strangely calm. I tell my mother's sisters and brothers that everything is going to be O.K.," he wrote.
"Three days later Norman and I are brought into the hospital to say goodbye. She's alive but barely. The local clergyman Sydney Laing, whose daughter I'm dating, is here. Ruth is outside the hospital room, wailing, with my father, whose eyes have less life in them than my mother's.
"I enter the room at war with the universe, but Iris looks peaceful. It's hard to figure that a large part of her has already left. We hold her hand. There's a clicking sound, but we don't hear it."
Despite his family never speaking of his mother again, Bono confessed there was a massive gap in his life.
"I even stopped playing chess, which I loved, because I'd begun to think of it as 'uncool.' And I had no mother to tell me that nothing cool was 'cool'," he said.
He went on to say: "She could change a plug on a kettle, and she could sew—boy, could she sew! She became a part-time dressmaker when my da refused to let her work as a cleaning lady for the national airline, Aer Lingus."
Surrender: 40 Songs, One Story hits bookshelves on November 1st