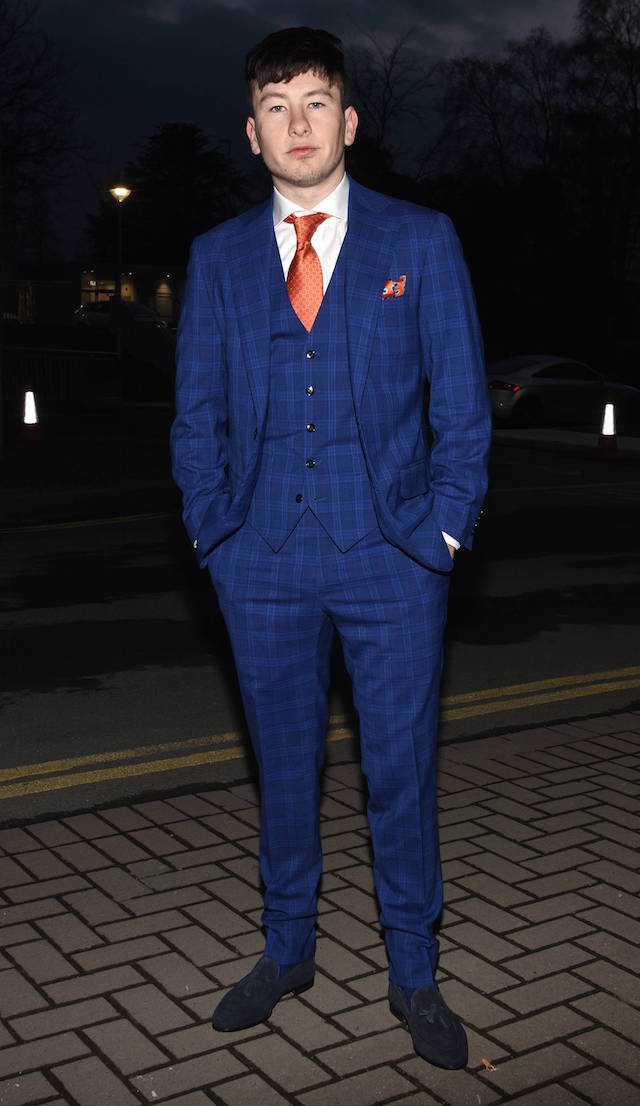 Everything is coming up Barry!
Barry Keoghan confirmed that he is preparing to become a father after sharing a picture to his Instagram Stories.
The 29-year-old gushed about his "first Father's Day" as he tucked into a breakfast roll with a card that showed pictures of an ultrasound as well as shots of him and his partner, Alyson Sandro.
The couple were first linked back in February 2021 before they made things red carpet official in October.
Fans were convinced that Barry and Alyson were expecting after the Eternals actor posted pictures of what appeared to be a gender reveal party earlier this year.
"I don't know why other people have their opinions. We are happy here," he wrote at the time.
He finally confirmed the rumours to be true on Sunday after he posted a photo of a box of Cadbury's chocolate with the words "World's Number 1 Daddy" along with a mug saying "The Daddy of all Daddies".
View this post on Instagram
Barry was clearly overcome with emotions as he wrote, "Honestly feel like crying."
The Dublin native has been extremely busy of late, cementing himself as heartthrob status when he joined the Marvel Cinematic Universe in The Eternals.
Just a handful of months later, he delighted fans when he became the latest actor to take on the coveted role of the Joker in The Batman.
View this post on Instagram
"Honestly I am stuck for words but I am very very BLESSED to play this role after the AMAZING AMAZING Actors before me. Here's my version. Enjoy," he wrote at the time as he announced his surprise role to the world.
He is busy at work with upcoming projects, including The Banshees of Inisherin. However, he'll certainly have his hands full when he and Alyson become parents.