Aoife Walsh has shared a little peek at baby Penny's christening day on social media. The Irish influencer and model celebrated the very special occasion surrounded by friends and family in the beautiful Raheen House Hotel.
Posting some gorgeous snaps to social media, including one of her with her parents Aoife said; "Penny's Christening Day, such a special day with the family."
Aoife stunned for the occasion in a white belted dress from Self Portrait which she paired with white heels to complete the look.
The Tipperary native welcomed Penny, who is her first child, into the world in August of last year. Revealing the little one's full name at the time she said; "Meet Penelope Rose and for short I call her my little Penny."
Aoife also celebrated her birthday whilst in hospital, her first as a new mother; "The greatest birthday gift I could have asked for, my first birthday as a Momma & feel so lucky to have her."
In the snaps she shared online Aoife was wearing a beautiful gown which she revealed was worn by her own mother when she had her; "My dressing gown is actually vintage and the one my Mom wore in hospital when she had me. She passed it down to the next generation and it's so special."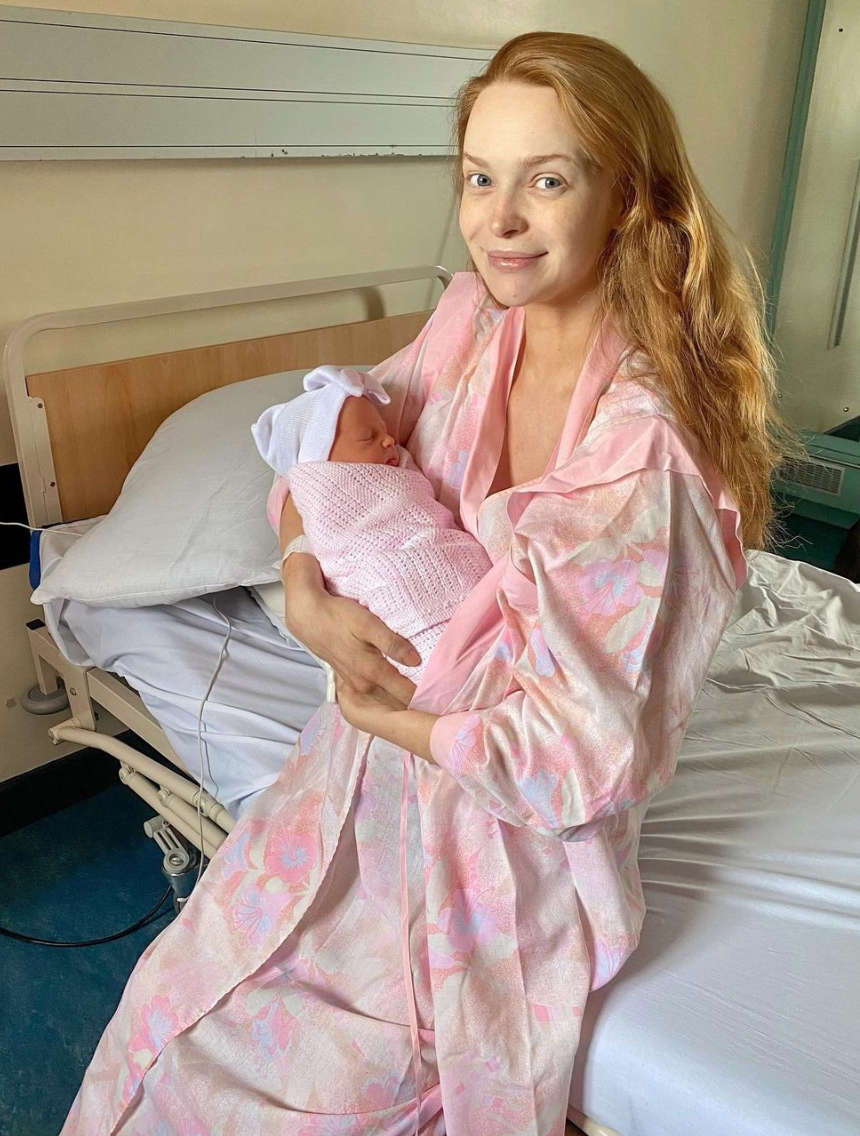 VIP caught up with Aoife for an exclusive interview a few months before she gave birth to little Penny. As well as a stunning shoot with her parents she opened up about becoming a mother for the first time.
She shared; "I'm looking forward to some snuggles, cuddles and the unconditional love between a mum and her child. I know there'll be plenty of sleepless nights and tears, but at the moment, I'm really looking forward to the joy she's going to bring into my life."
"It's such a special thing and I really believe she'll be my best friend; it's me and her forever. It's really exciting. She's going to be so special and so spoiled!"