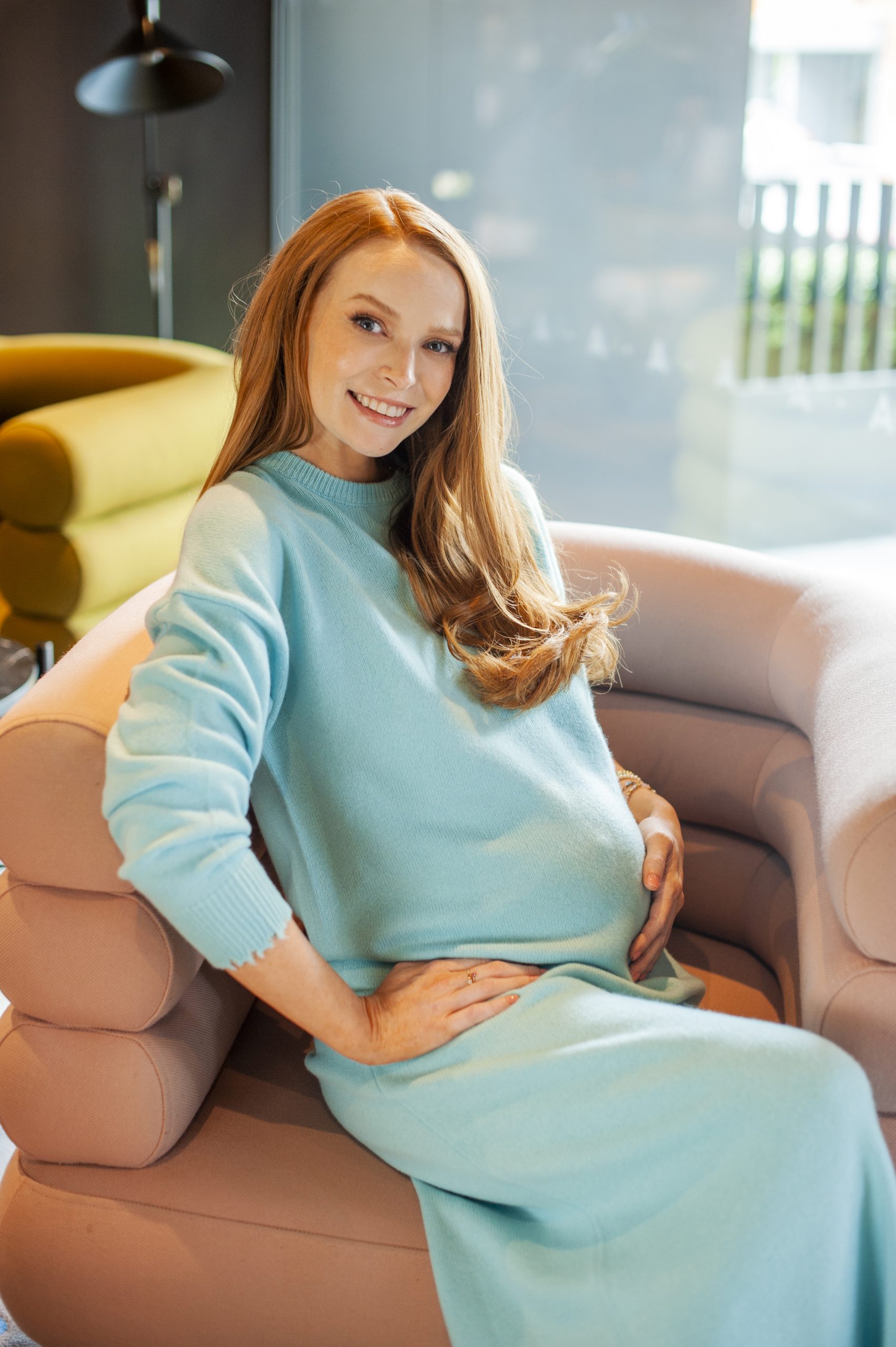 Aoife Walsh has shared an adorable snap as she excitedly awaits the arrival of her first child. Posting a picture of a little pink outfit and her baby scans in a crib she said; "Mummy's waiting for you."
She also posted an update for her followers as she looks back on how she has found her pregnancy now that her due date is fast approaching.
Posting to Instagram the model and fashion influencer said; "Reflecting on the last 9 magic months – now that my time with bump is coming to an end I'm looking back on my journey with bubs through the highs and lows. I think the 3rd trimester was actually my favourite! Any other mommas feel the same?"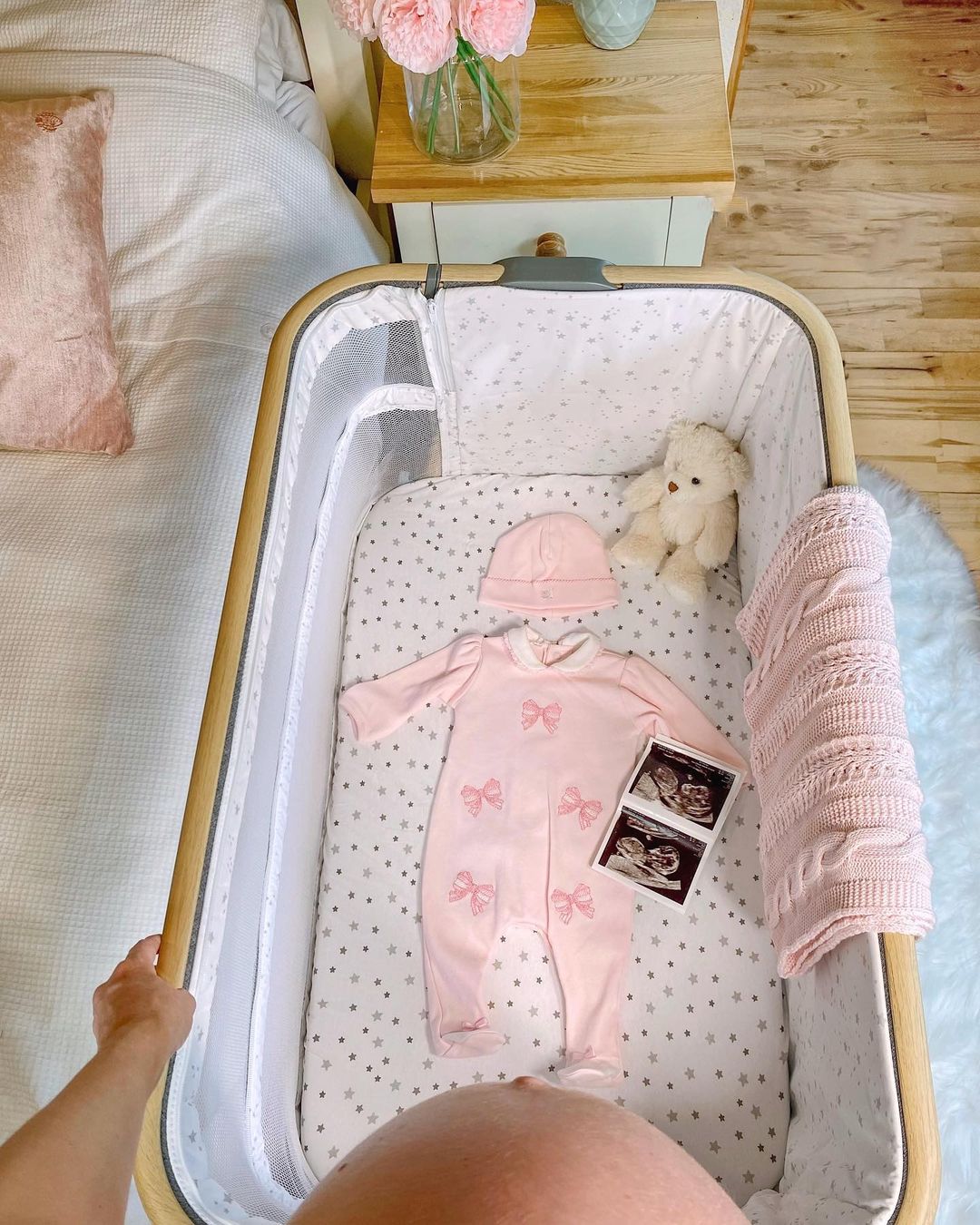 Continuing, Aoife revealed that the early days were the most difficult for her; "My first trimester I found it really tough, but I'm pretty sure that's the case for a lot of women and it's totally ok to feel that too, especially first time mommas who have no idea what's happening! It's all so new and overwhelming."
"I think the first trimester is just not talked about enough and how scary it can be with all these hormones and changes. I had sickness, tiredness, anxious about both baba & a Covid surge, I got pelvic pain, some scary shows. It was nerve racking but was so grateful at the same time."
"By far my toughest trimester symptom wise," she added.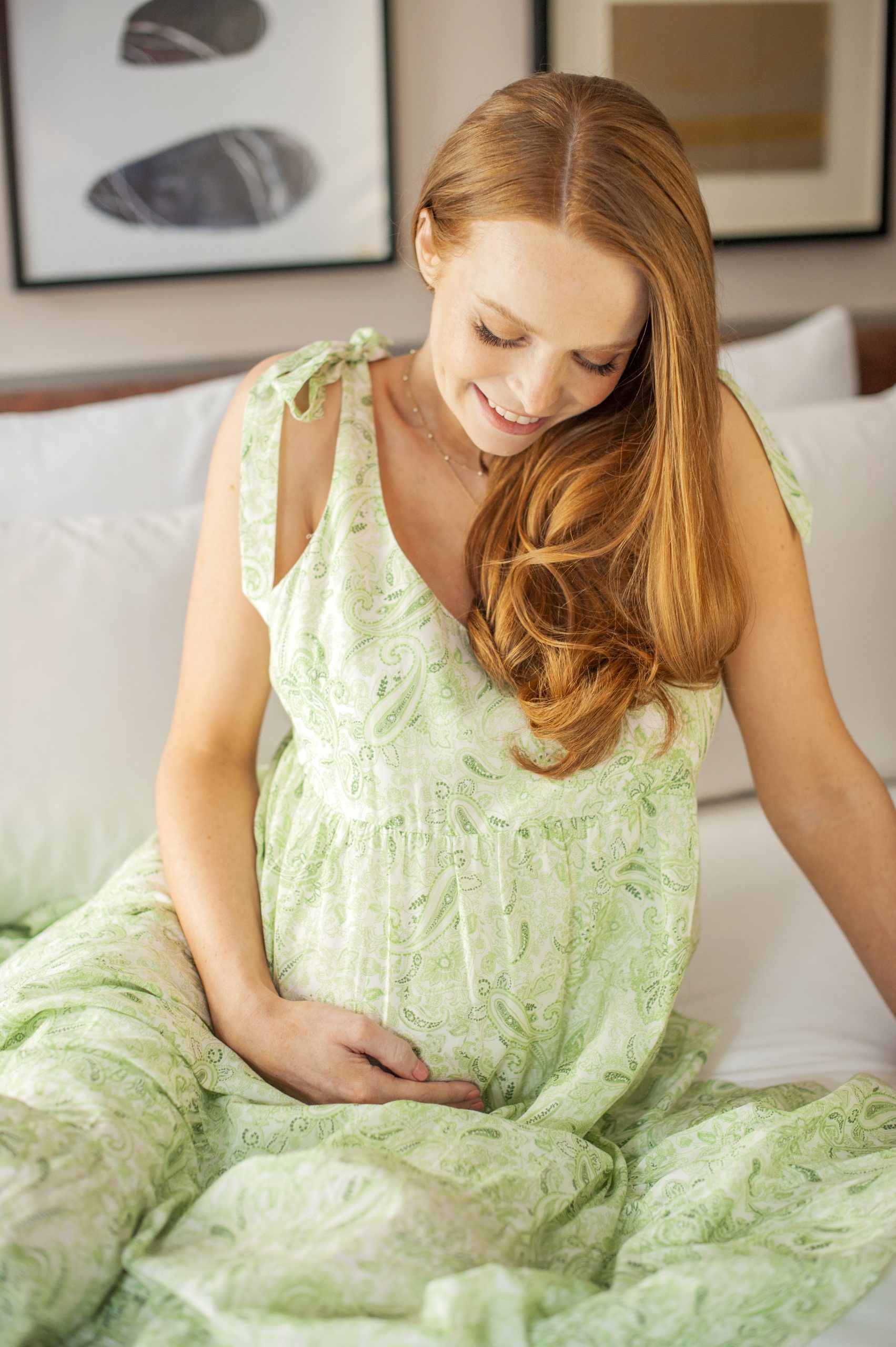 Aoife, who announced her pregnancy earlier this year, also spoke about how she did feel much better by the time she entered the second trimester; "I got big growth spurts & bump pains that knocked me for six but stayed calm. I had more energy and was feeling confident that my bubs was doing great."
Then, by the third trimester she revealed that she was in awe of what her body could do; "I just really loved embracing the growing bump and seeing my body change. It constantly reminds me how amazing the female body is."
Finally, she added; "These final few weeks I'm having more tiredness, lower back pain and nausea as it's getting tight on room in there. Not to mention the waddle. But I'm just embracing it all as I know in a few short weeks it'll be gone! Just like that!"
We are wishing Aoife all the luck and well wishes for her imminent new arrival!