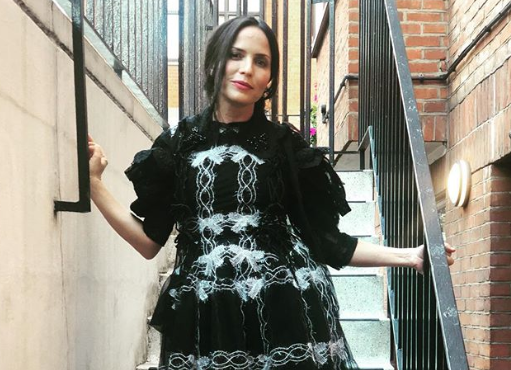 Andrea Corr has sadly revealed that she suffered five miscarriages throughout her life.
The lead singer of iconic Irish band, The Corrs, Andrea has opened up about her life in new memoir, Barefoot Pilgrimage.
"I wrote about my miscarriages," Andrea told The Sunday Independent.
"I want dignity in my writing. It isn't salacious; there is personal stuff, but the most intimate is telling the absolute truth about childhood memories.
"I feel very contented, that is the truth. I feel it is how I wanted it to be.
"I feel strangers will love it. It is very much about gratitude, the life I have had and the strangers I have met along the way.
"It is really about gratitude, it is really about grief, but it is in grief that you find love."
The 45-year-old has two children with husband Brett Desmond, Jean, 6, and Brett Junior, 4 – and says in an expert of her book that the miscarriages were 'devastating.'
"I have miscarried five times," she writes.
"The first and second the most devastating, as I could not see yet what…who, I would later be blessed with.
"I walked and I prayed. And my mother-in-law, Pat (a blessing in herself) prayed and lit a candle for us every day. Torches and tallow lamps, often to 'the Little Flower' St Therese, for whom there is a shrine in the church of St Jean."