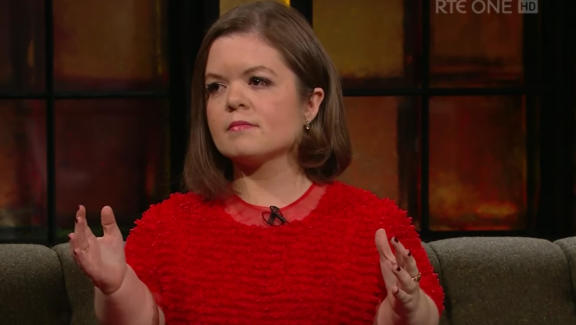 Sinead Burke has been an inspiration to many for years, but 2019 has been an exceptional year for the Dublin woman.
From attending the Met Gala in New York City, to being chosen by the Duchess of Sussex Meghan Markle amongst female 'change makers' on the cover of the September issue of British Vogue.
The 29-year-old activist is rising to new levels every year, and came home to sit down with Ryan Tubridy on last night's Late Late Show – and viewers were hugely impressed by the 'inspiring' Sinead.
Sinead Burke is an absolute joy to listen to such an educated & eloquent communicator she makes Ryan Tubridys job easy & actually makes him look good as she takes control. An amazing role model for the youth & a great example of what you can achieve against all odds #LateLateShow

— Philip O'Reilly (@philthrill69) November 8, 2019
Sinead Burke didn't stumble or stutter once in that interview. Incredible speaker #latelate

— Seán O'Regan (@SeanOR95) November 8, 2019
What a beautiful interview with the incredible Sinead Burke on Late Late Tonight!A force of change indeed!Gorgeous gúna too!@TheSineadBurke @RTELateLateShow

— Aideen Flood (@FloodAideen) November 8, 2019
Listening to Sinead Burke on Late Late Show being interviewed. She is such an inspiring young woman

— Tom Dowling (@tomdowlingmeath) November 8, 2019
Sinead Burke is such a thought-provoking speaker. She knows how to shape the conversation and highlight important subjects whilst keeping the audience engaged. I think Tubridy almost struggled to keep up with her. What a brilliant woman #latelate #LateLateShow @TheSineadBurke

— Michelle Chambers (@mchambers__) November 8, 2019
Sinead spoke openly about bullying, marginalization, and called on people to 'educate ourselves on what it is we don't know.'
Did you tune in to Sinead's interview?!