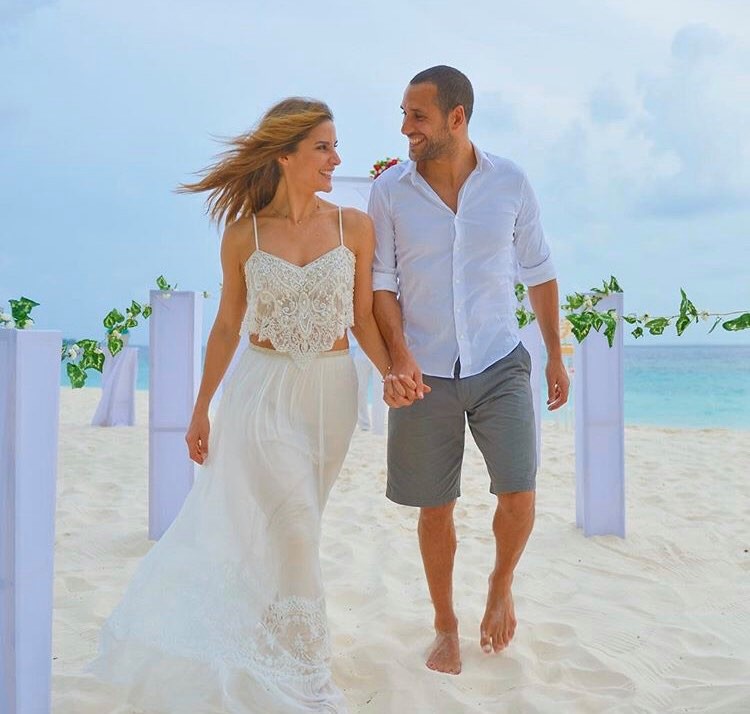 Amanda Byram has shared a heartfelt tribute to her husband Julian Okines as they celebrate their fourth wedding anniversary.
The happy couple wed during a beautiful beach ceremony in the Maldives, after saying 'I do' first in the Mandarin Oriental in Hyde Park in London.
The pair are celebrating their big day in lockdown, and Amanda reveals there's nobody she'd rather spend this time with.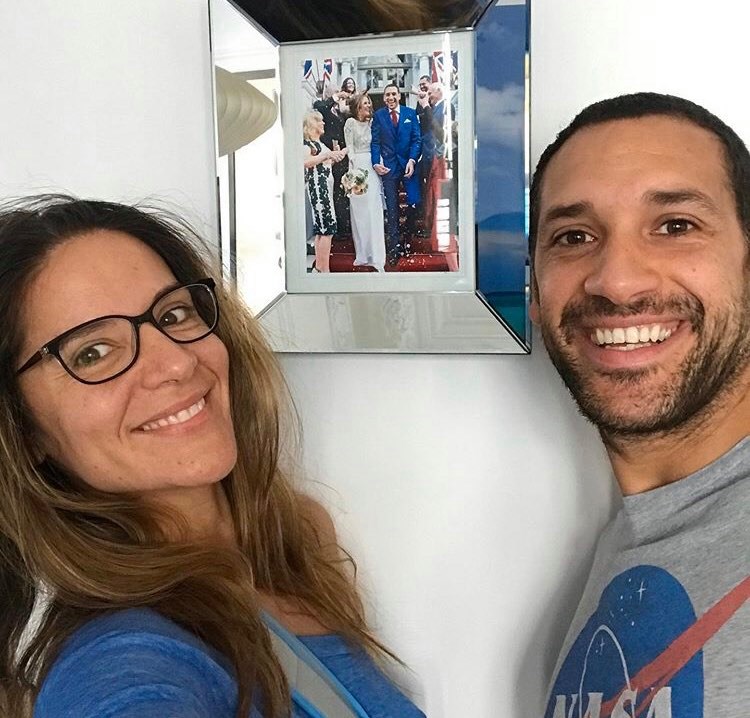 "Whether it's adventures on the beach in Iceland or adventures on the couch in isolation, there's nowhere I would rather be than by your side," she said.
"Happy fourth wedding anniversary, Julian. The only human I know who can find the silver lining no matter what the situation might be… Always laughing, smiling and patient, regardless of what the situation might be."
Earlier this week, Amanda took quite the tumble and fractured her arm, meaning she'll be in a sling for the next number of weeks.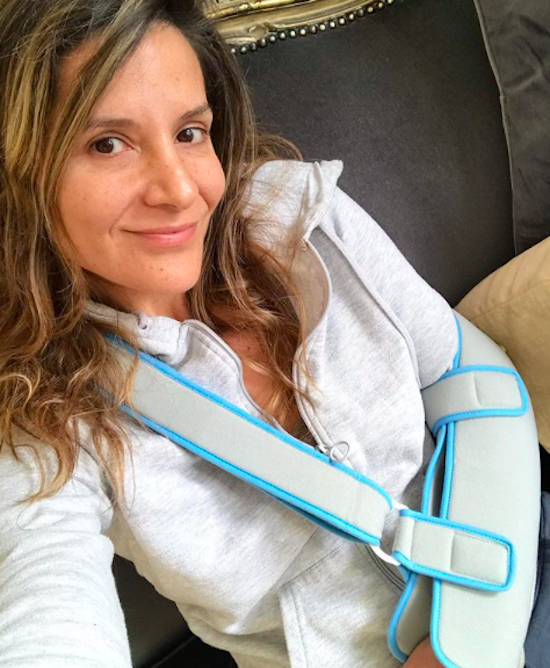 Trying to keep her spirits up, she said, "It's so important not to dwell on negatives in this uncertain time and what should or could be.
"I have wiped my proverbial and actual tears, focusing on ways to heal quickly, train differently, stay sane, stay fit and fight Covid19 with the rest of you."
We wish her a speedy recovery!