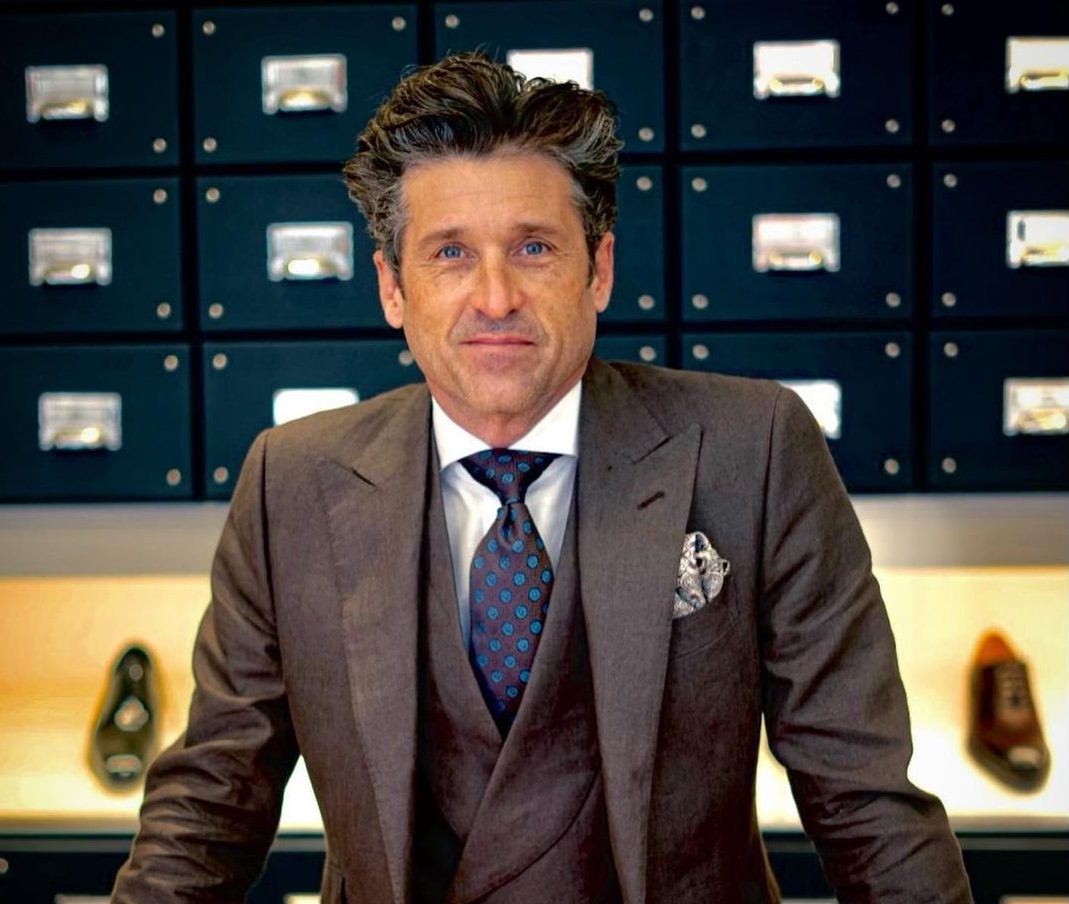 It has been a big year for celebrity sightings in Ireland. Ireland was a hub for film and television this year and pretty much became the new Los Angeles!
We've been keeping up with all of the sightings (and reporting them straight to you) so we thought it'd be fun to re-cap the exciting, star-studded year 2021 has been.
Here's hoping for some more celebrity encounters next year…
We can't make this round-up without mentioning Patrick Dempsey, the honorary Irishman of the year. Patrick was in Ireland while they filmed Disenchanted in Wicklow, and he was spotted out and about all around the country while he was here, thoroughly embracing every minute, we love to see it!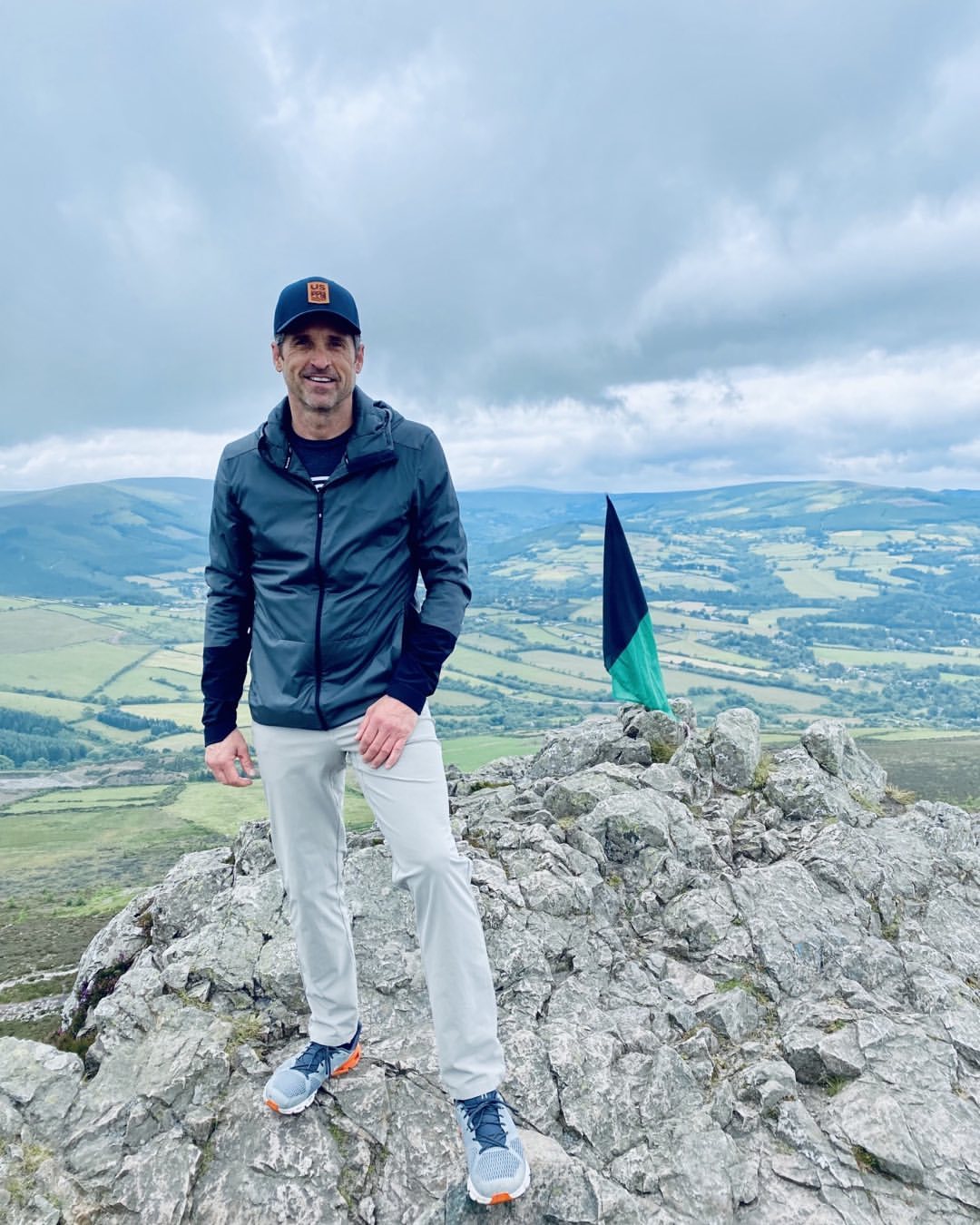 Disenchanted also brought along other celebs such as Amy Adams and Maya Rudolf. These two weren't spotted as much as Patrick but Amy was pictured visiting Trinity library and Maya gushed about having an 99 and feeling like an honorary Dubliner.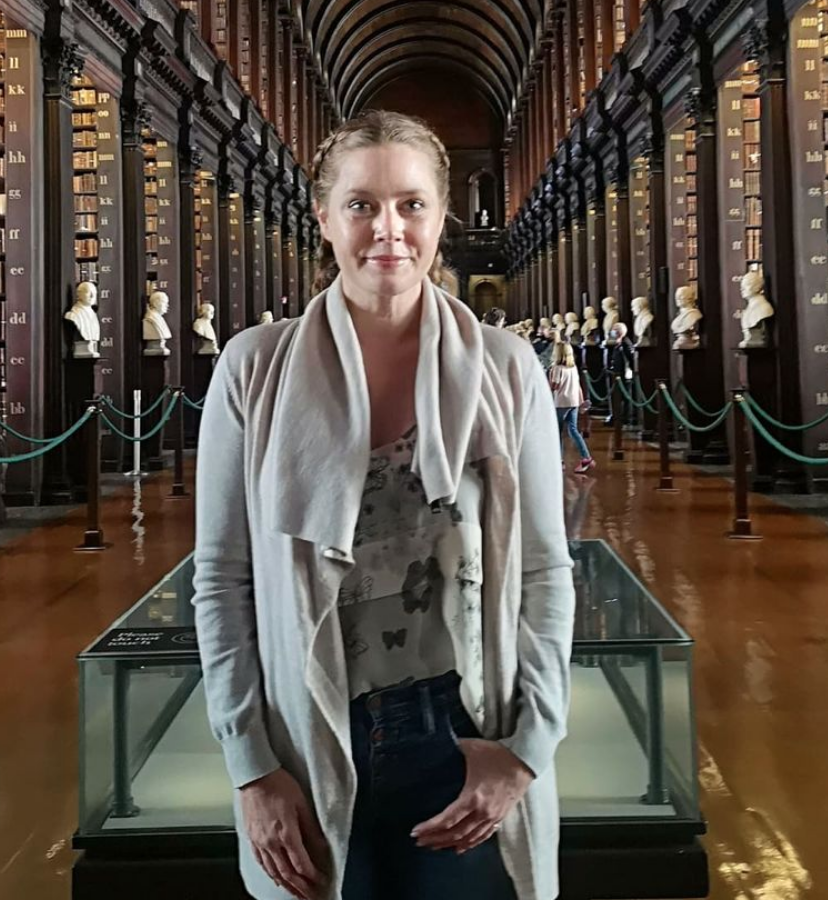 Another major movie star who was on our shores was Marvel star Florence Pugh.
The Oscar nominated actress was in Ireland to film her new movie which is a film adaption of the book The Wonder by Irish writer Emma Donoghue, who also wrote Room.
The book follows the story of "fasting girl" a young girl who stops eating but remains healthy and alive, Florence's character is a young nurse who comes to observe the girl.
Florence delighted fans by posting a picture of the Hollywood sign in Wicklow with the caption, "Less traffic, greener hills, great Guinness. A different kind of Hollywood.. 💚🍀".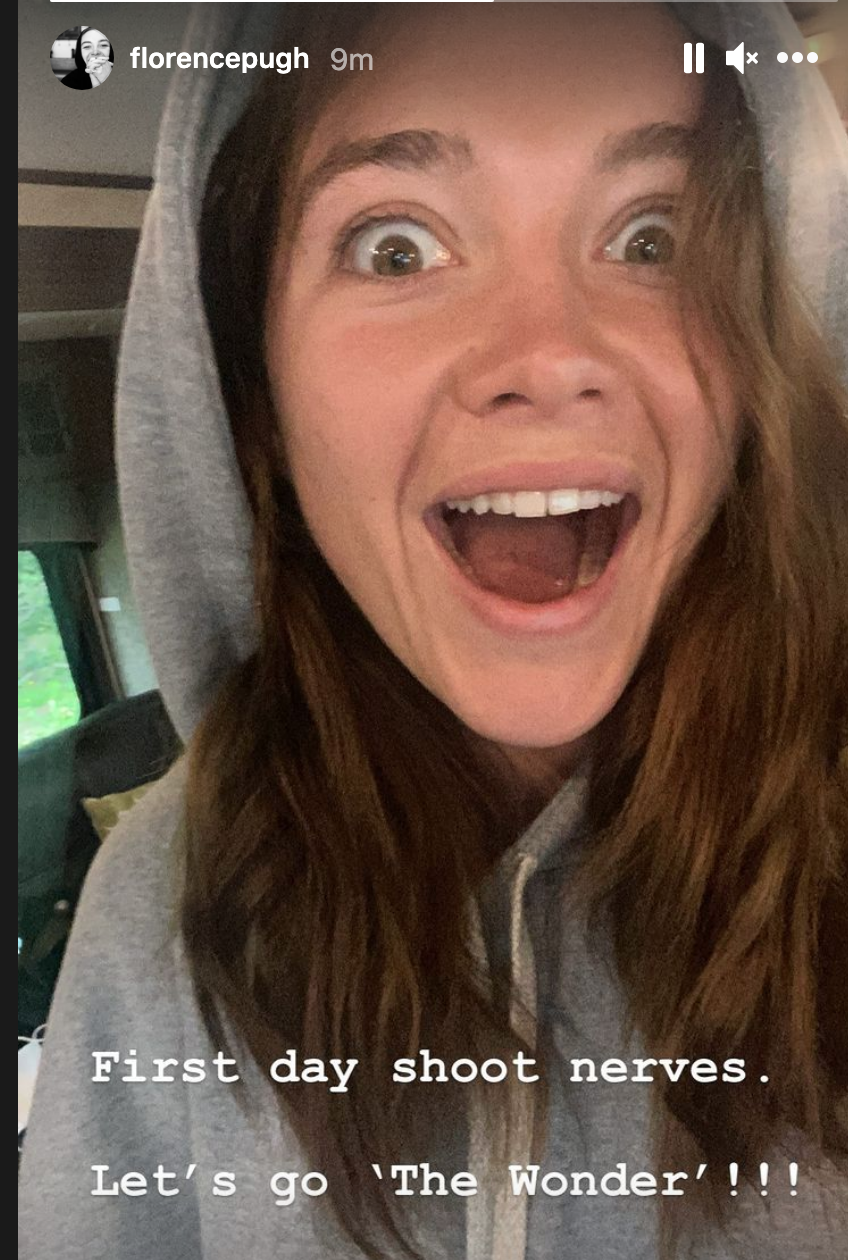 We also had a lot of the Modern Family cast in Ireland this year.
Sarah Hyland, who plays Hayley Dunphy on the show was the first to arrive, filming  fairy tale drama series, Epic.
Sarah uploaded a picture of herself posing alongside a horse while on set at Dublin's 600-year-old Luttrellstown Castle.
"A Rose and her steed: An EPIC Series… maybe" she wrote.
Getting her fans excited for what's to come, she continued:
"So excited to be working on a project for the first time in over a year! I've already been overseas for a month with the most amazing cast, we started shooting yesterday, and let's just say that this is going to be… EPIC."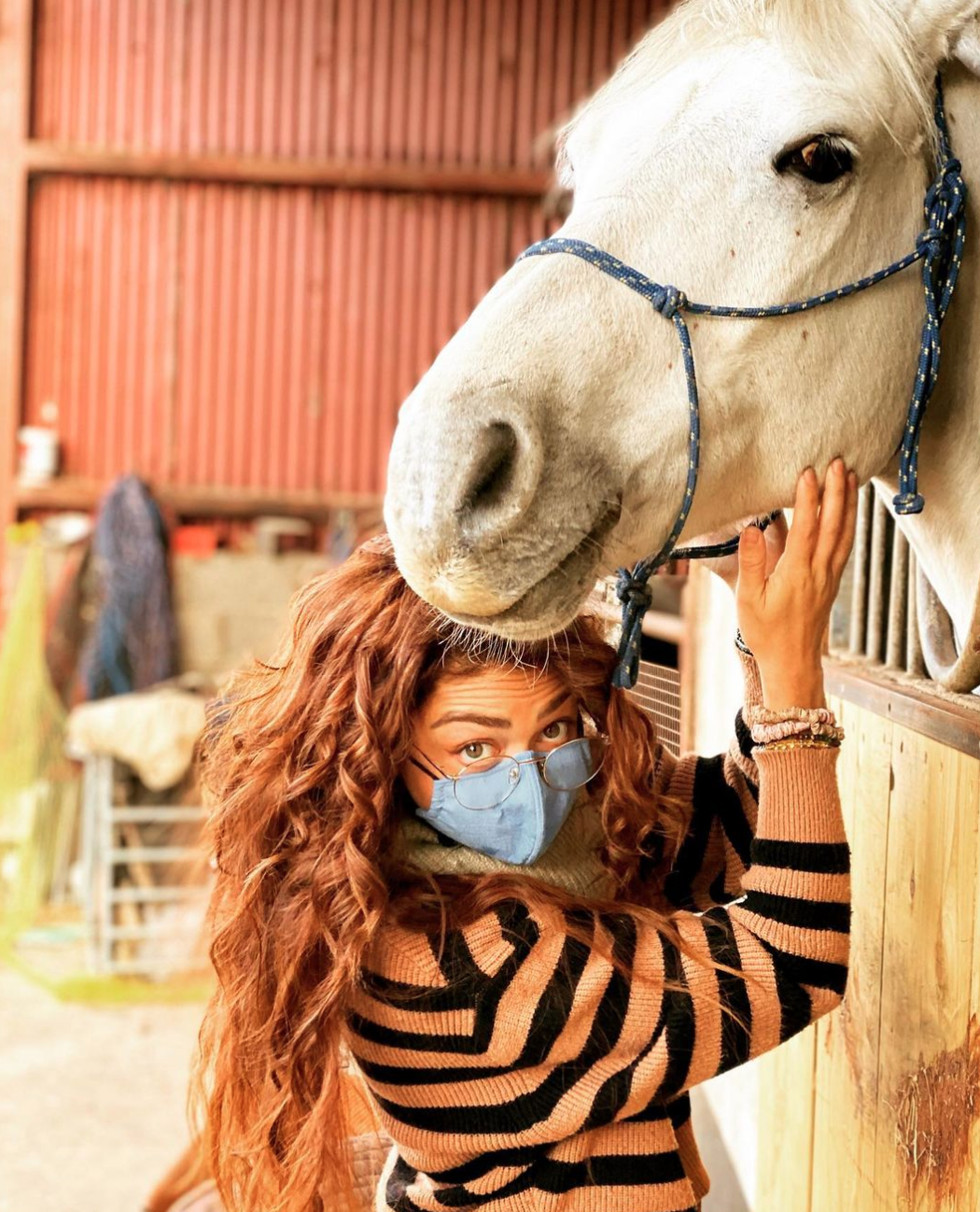 Sarah's on-screen uncle and fellow Modern Family star Jesse Tyler Ferguson also graced us with his presence this year.
The actor shared a picture of himself and husband Justin Mikita on a plane with the caption, "Hellllllo Dublin, Ireland!".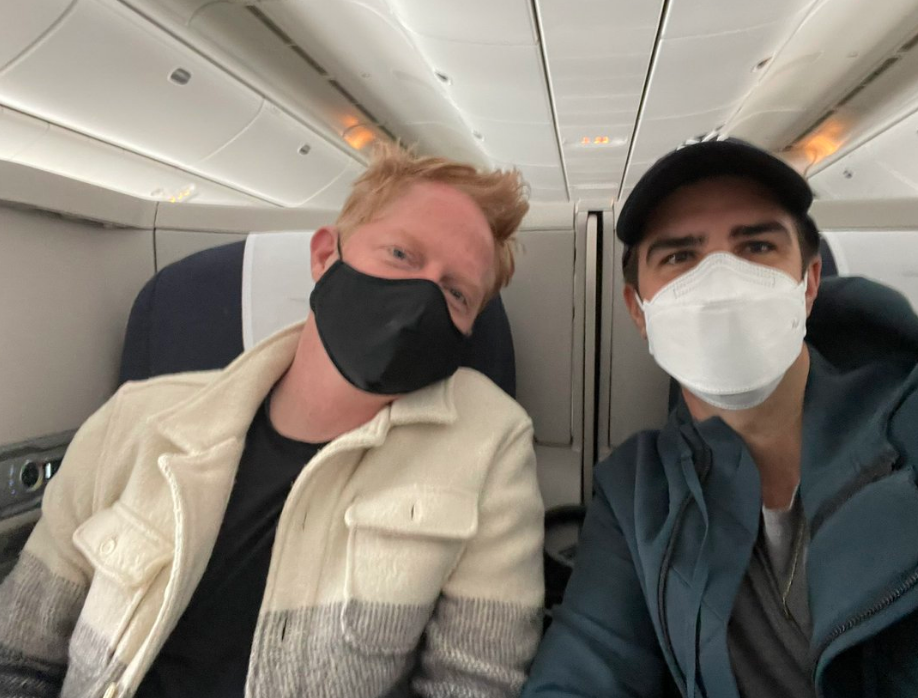 He was here to film Elizabeth Bank's new movie Cocaine Bear and he caught up with his cast mate as soon as he arrived, posting a selfie on twitter of himself, his husband, Elizabeth and her husband Max Handelman with the caption, "look who we found in Ireland 🇮🇪 🤪 #🎱🐻".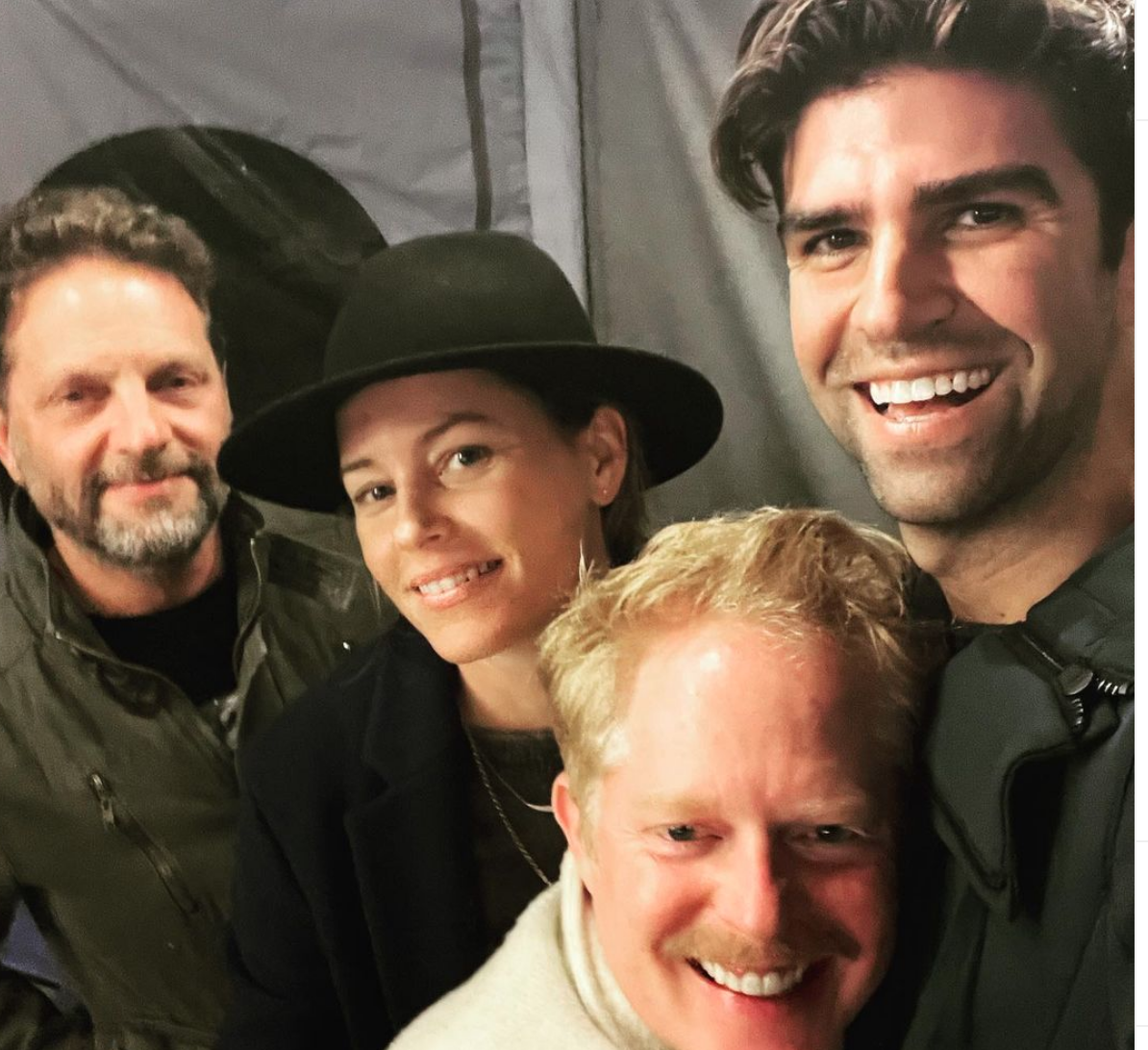 Which brings us to another star, Elizabeth Banks, who was also filming Cocaine Bear in Ireland!
Another Modern Family star who paid us a visit was Sofia Vergara, who was here to visit her actor husband Joe Manganiello while he films here.
The couple shared snaps enjoying some chipper chips on a bench, what could be more of an Irish date?!
Magic Mike actor Joe, shared the snap on Instagram with the caption, "Getting my pre-dinner on in the land of my ancestors…", while Sofia shared the same picture to her Instagram story.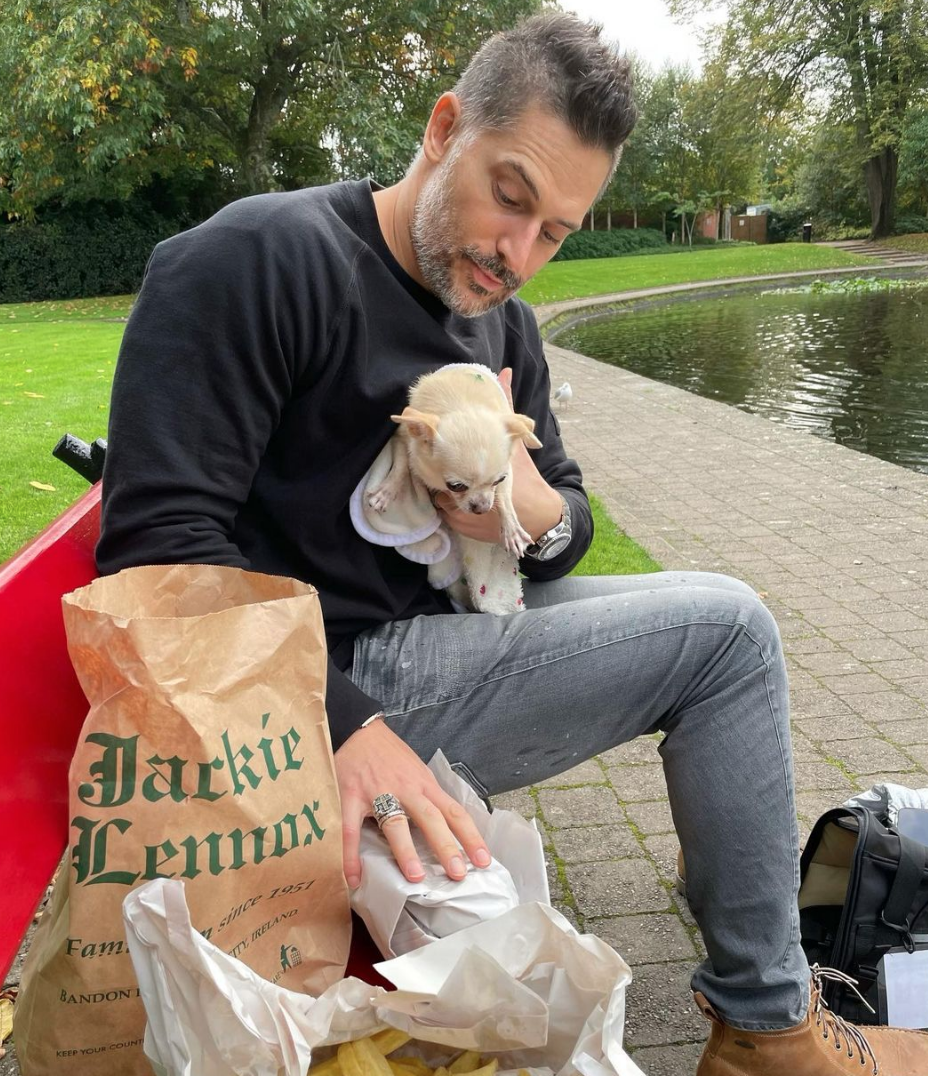 Sofia also shared this gorgeous selfie from Fitzgerald Park in Cork while on their day out, how STUNNING is she?
Next we have the one and only Taylor Swift who arrived to Ireland on the down low to visit her boyfriend actor Joe Alwyn who was filming in Northern Ireland.
Although Taylor was pretty low key, fans were able to figure out that she was here after deep diving into her pictures, as Swifites do. The singer also posed for pictures with fans at the wrap party for Sally Rooney's new show Conversations With Friends, which Joe is set to star in.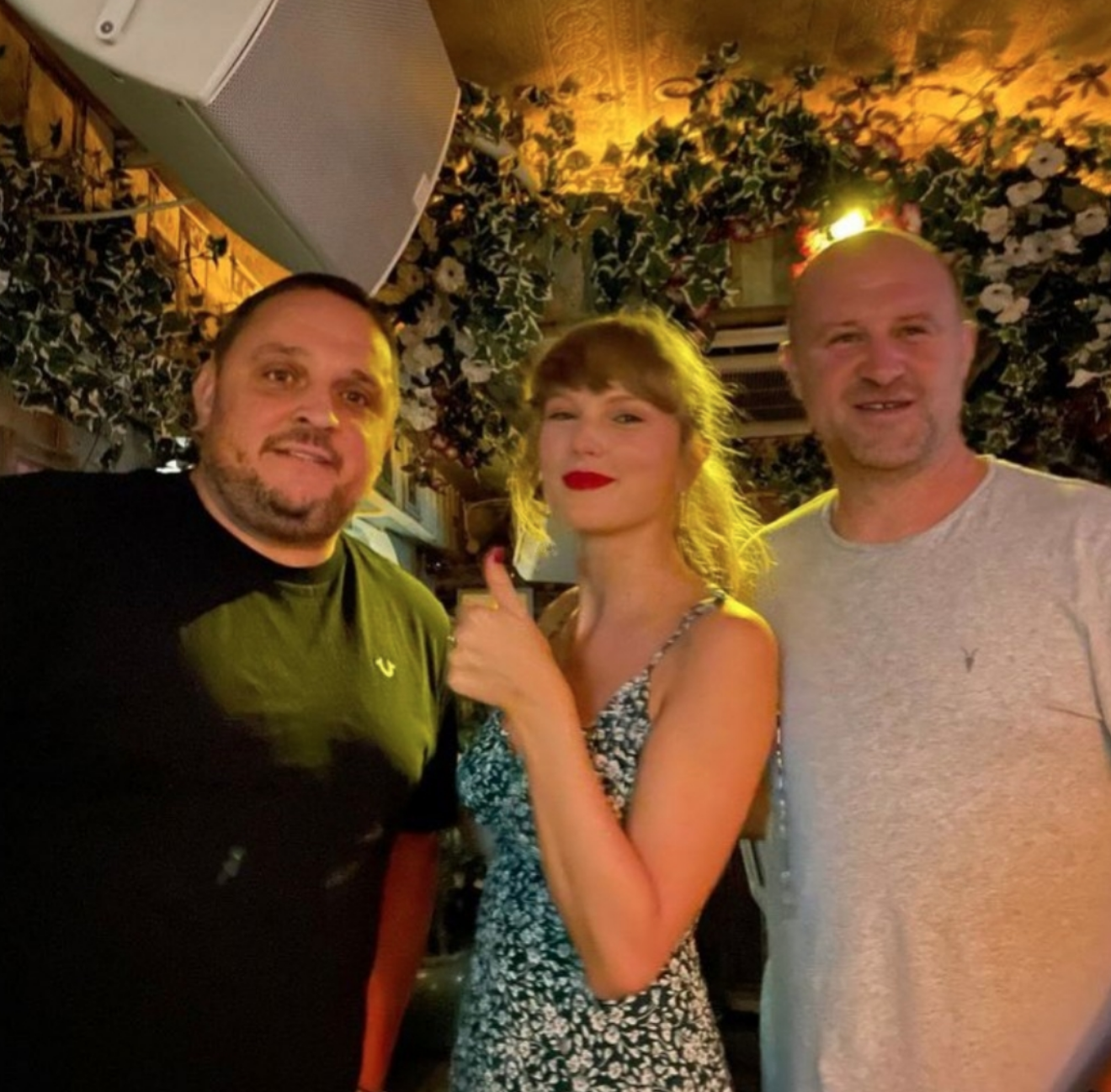 Next we have a Love Island star who arrived in Ireland to launch his Boohoo Man collection as well as visit his family in Mayo. Yes, Toby Aromolaran Love Island's most entertaining contestant loved his visit to Ireland and even said he hopes to bring his girlfriend Chloe here soon! Maybe in 2022?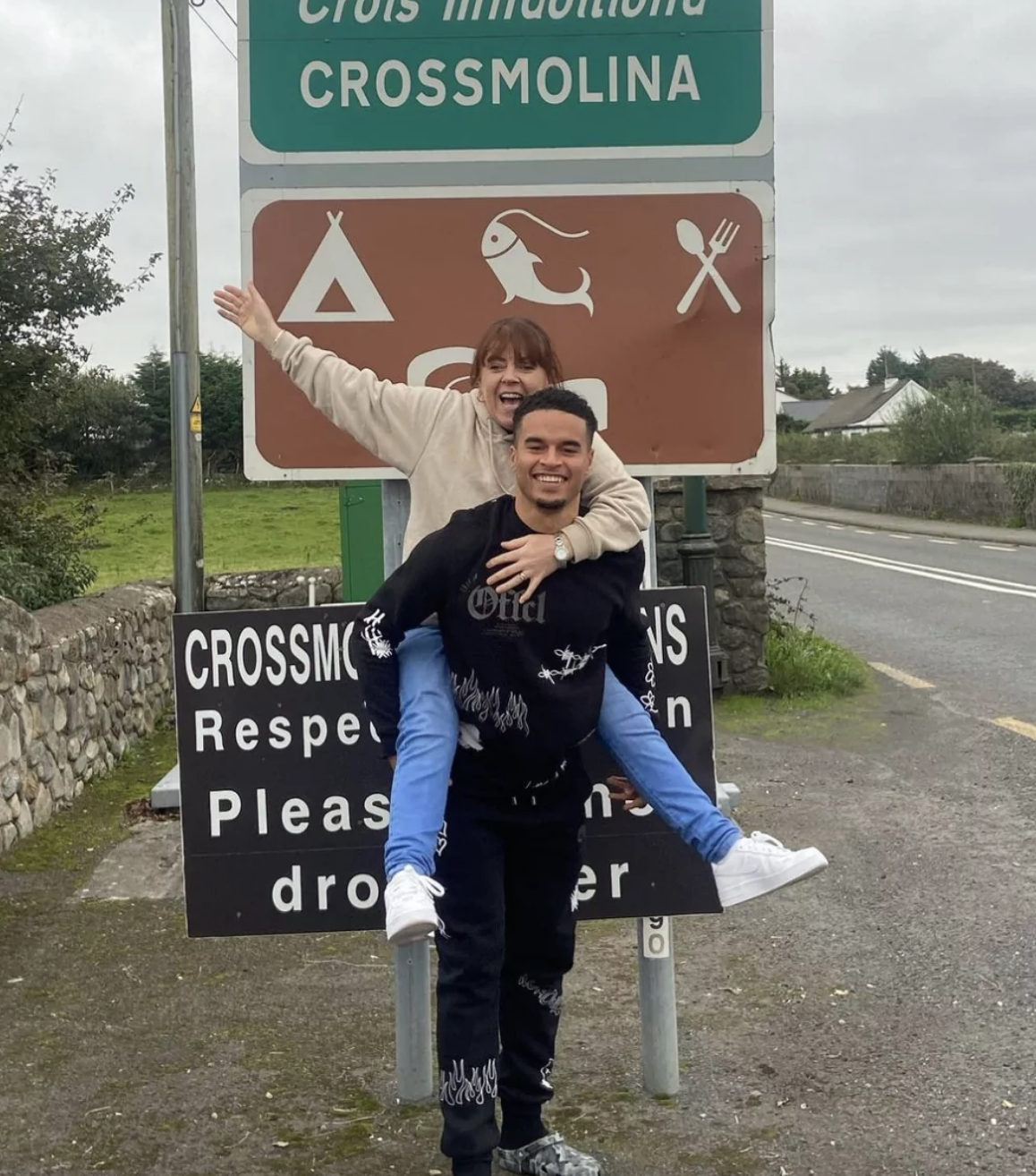 Keeping with reality stars, Mary Fitzgerald and Romain Bonnet from Selling Sunset were recently living it up in Dublin and they could not stop gushing about the city. We think they will be back very soon, hopefully they bring the rest of the gang!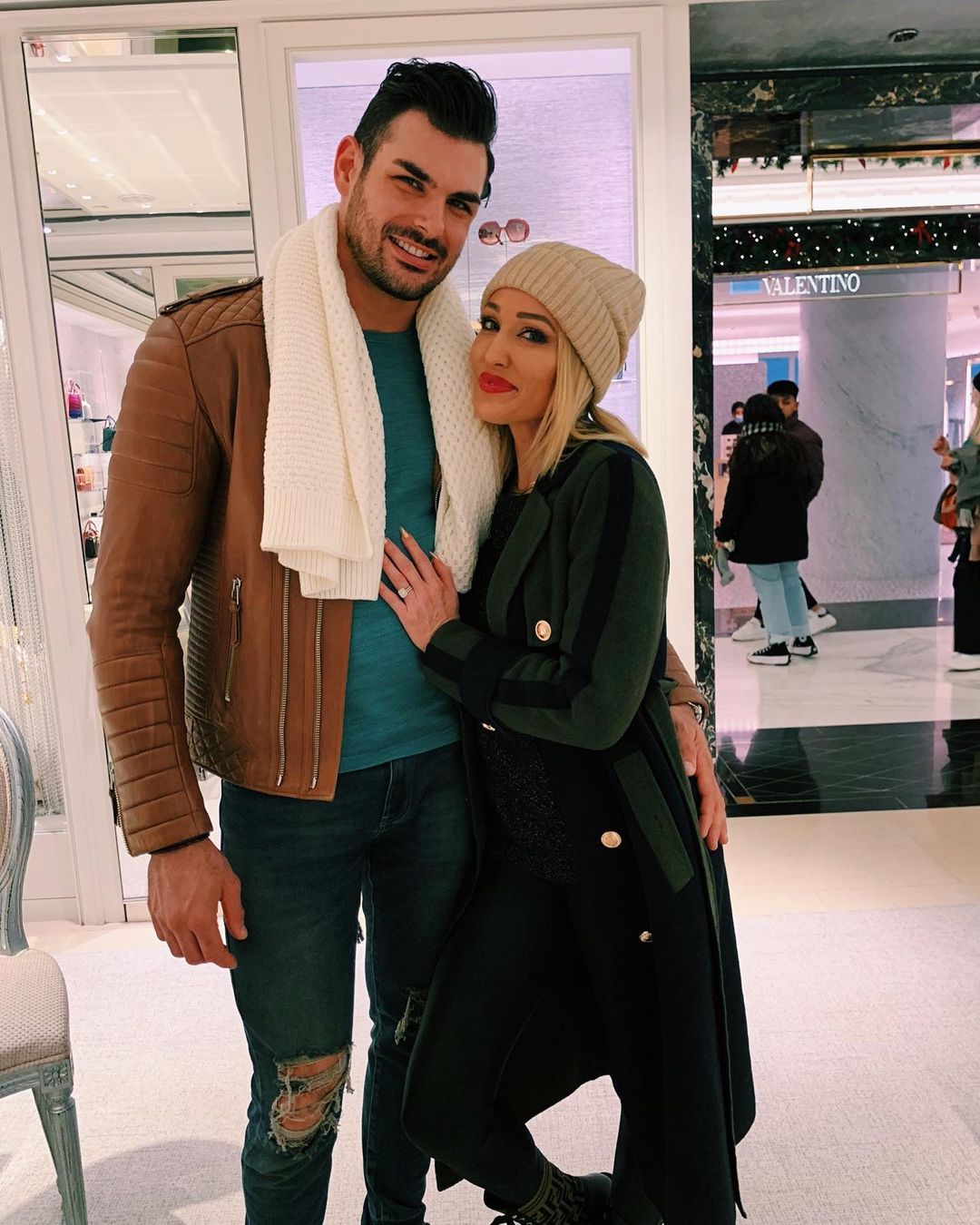 Ed Sheeran made yet another iconic appearance on The Late Late Toy Show this year, singing with the choir and getting roasted by children, as you'd expect on the hilarious Christmas show. You're always welcome here Ed, see you on next year's show?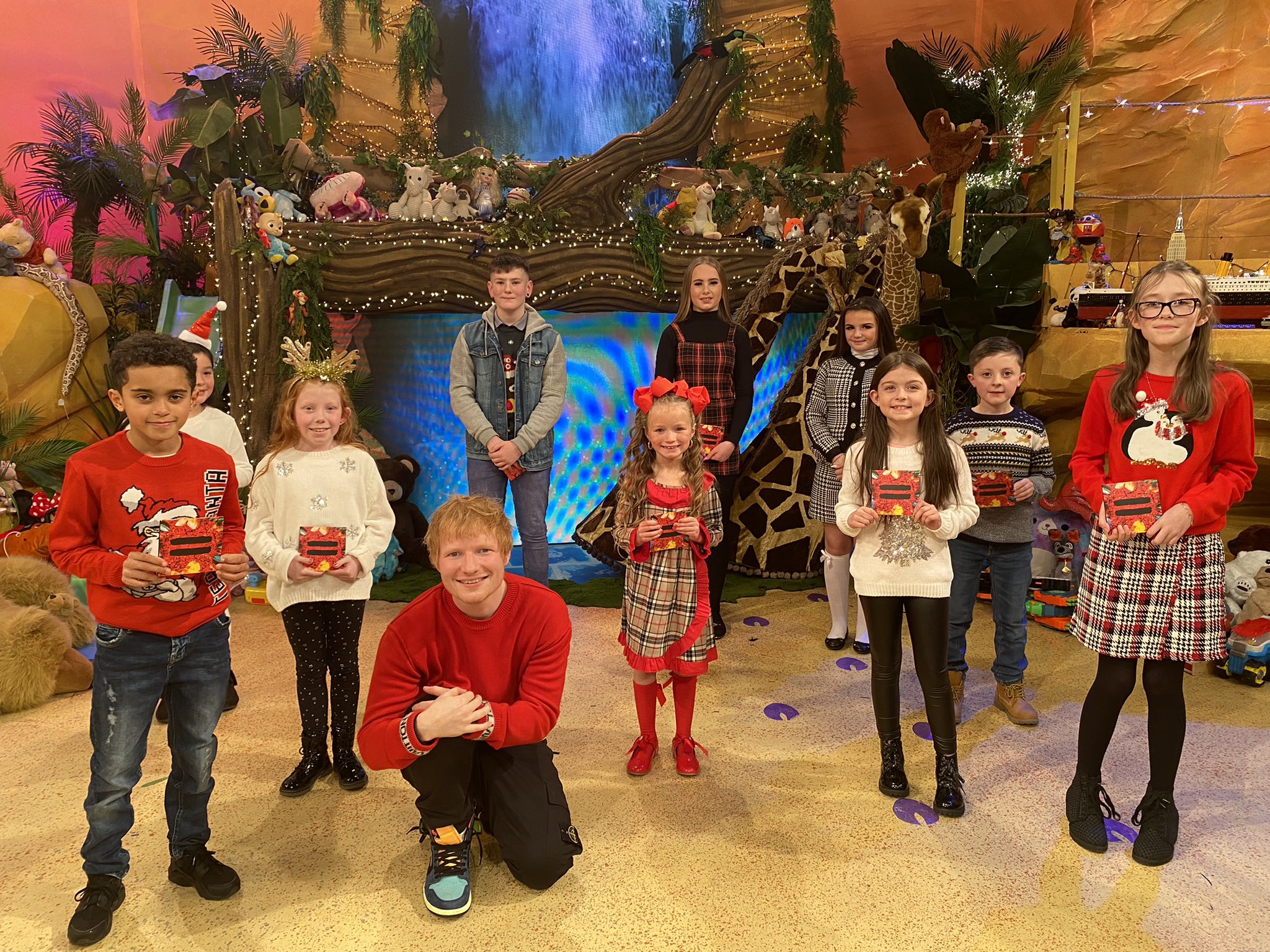 Another massive music star who paid a much anticipated visit to Ireland was Garth Brooks, who is expected to play five night's in Croke Park in September.
Two dates were initially planned for him to play in Croke Park in 2014 during his comeback tour, but due to popular demand, three more nights were added, making his time there a five-night-run, the biggest the event promoters had ever seen.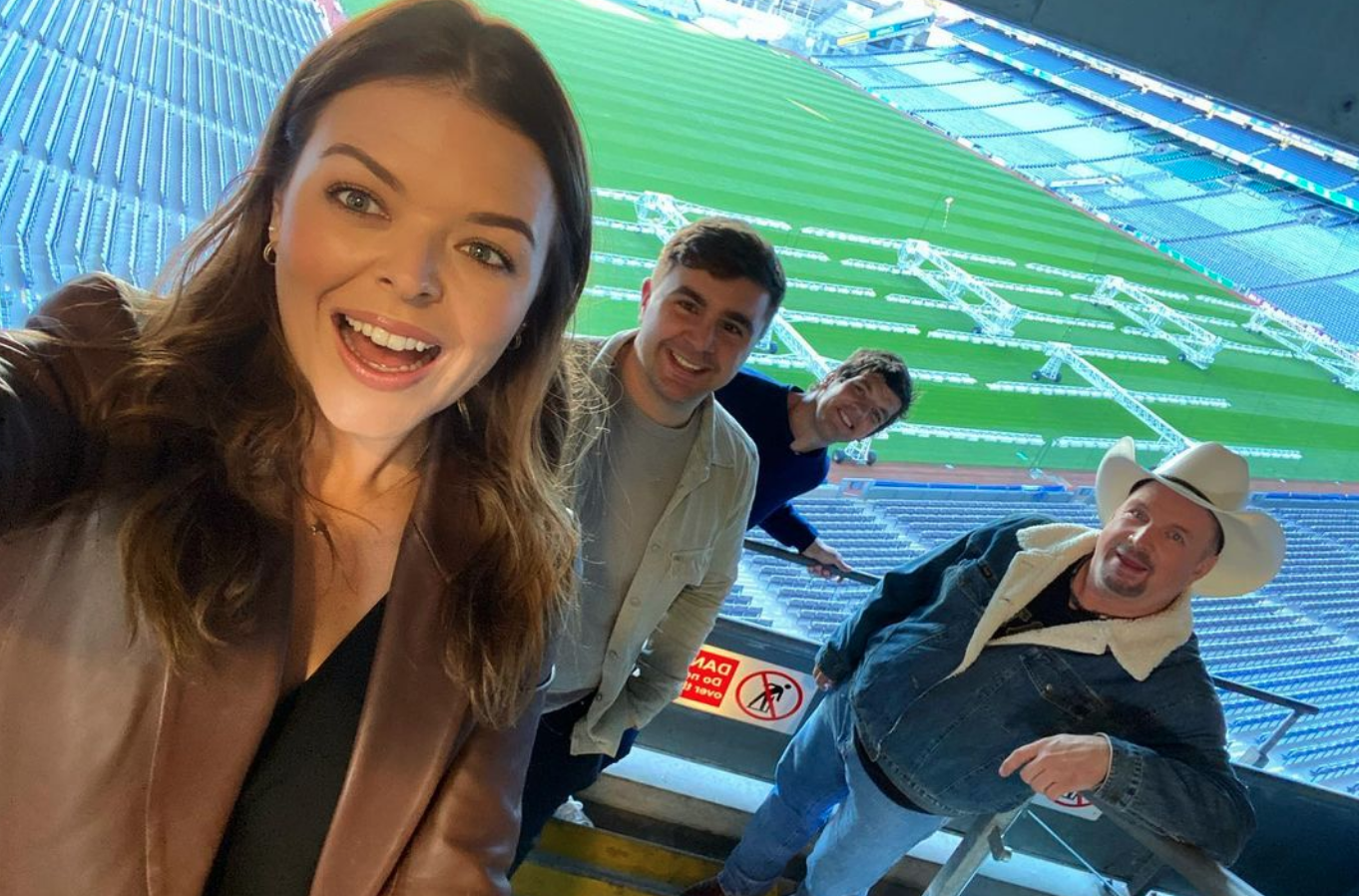 Garth, unfortunately, had to cancel all five of his shows as the Dublin City Council would only grand a license for three of the planned gigs.
Upon hearing the news Garth announced that he would play all five gigs or none at all, and in the end was forced to refund 400,000 to fans around the country.
It'll be nice to have him back again!