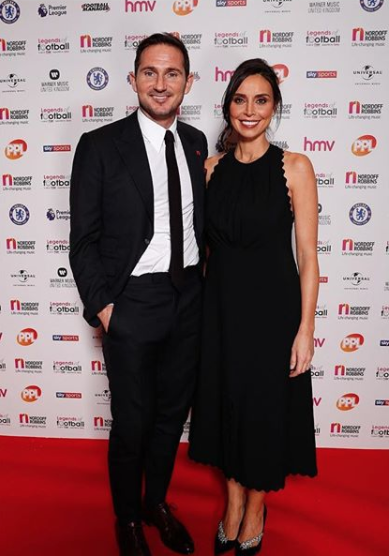 Christine Lampard returned to Loose Women today for the first time after welcoming her baby girl.
She and Frank Lampard welcomed their first child together in September and today Christine spoke about how her life has changed.
The presenter revealed that little Patricia has just turned five months old and got emotional when recalling the birth.
"What got me was the doctor saying 'Christine, you are about to become a mummy'," she said tearing up on Loose Women.
The star also revealed that she is settling well as a new mum after initially being quite nervous.
"I have got into a sort of routine now," she said.
"I am brave enough now to take her out and get her out on my knee, but in the early stages I was a bit worried about it, thinking 'what if I don't have everything, what if she starts crying.'"
Christine, who is is step-mum to two little girls from Frank's previous relationship, turned forty over the weekend.
She also opened up about why they chose to name their little baby Patricia.
"It is very old-fashioned, it was Frank's mum's name," she revealed.
"Frank was incredibly close to his mum and it's one of his biggest regrets that I never got to meet her, she passed away the year before we met.
"We have a picture of his mum in the living room and sometimes when I feed her I say 'that's your granny, that's who you are named after'."
The Newry native also added that her daughter's second name also holds significance.
"She is Patricia Charlotte, and Charlotte was my grandmother's name. It means a huge deal to him. It means a great deal to us."