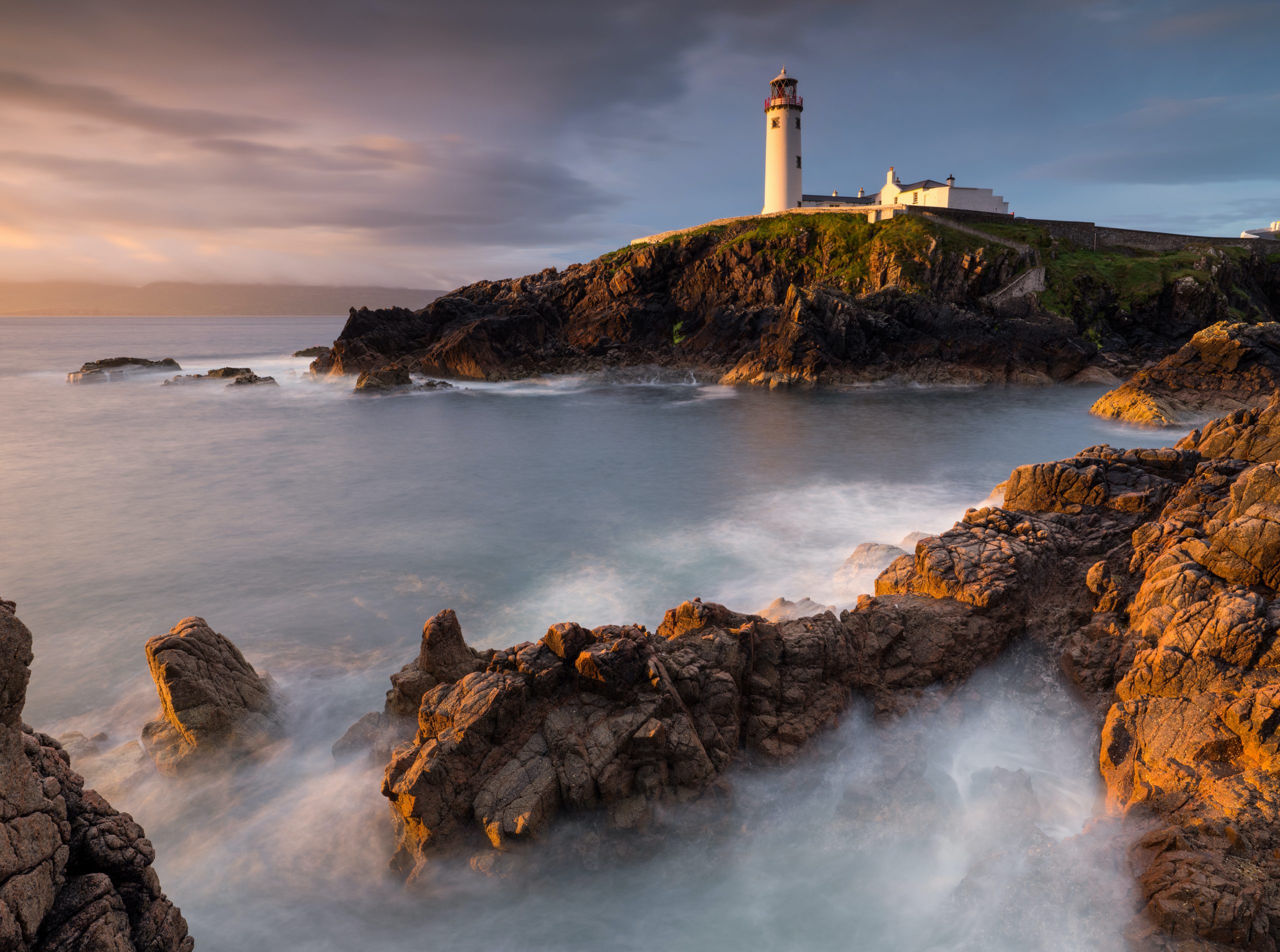 You can't get any more north than Donegal now can you? Over the past year and a half we've all got a newfound appreciation for how gorgeous our country is, and a must see county is of course, beautiful Donegal.
With stunning beaches, hiking trails and history at every turn, there's something for everyone to see and do here!
View this post on Instagram
The Seafood Shack, Killybegs
Top of your list of things to eat when you reach Donegal should be some gorgeous, fresh seafood.
Look no further than the cute and quirky Seafood Shack in the picturesque town of Killybegs, where the family dog, Baxter also comes to work every day. As popular with the locals as well it is with tourists, they also have some outdoor seating so you can enjoy your fish and chips in the sunshine!
View this post on Instagram
Ballymastocker Beach, Fanad Peninsula
With golden sand and ridiculously deep blue water, on a hot day you could mistake this beautiful beach for one in Spain.
If you fancy a longer walk than just along the strand, climb the large hill loved by locals where you can see the view around for miles.
View this post on Instagram
Fanad Lighthouse
As an island nation, Ireland is brimming with lighthouses to visit and Fanad is no exception. First lit in 1817 and standing at 22m tall it stands out from the surrounding coastline.
Most importantly, there's also a visitors centre with a coffee shop on site, you can stop in after your walk.
View this post on Instagram
Glenveagh National Park 
Donegal is well known as one of the most picturesque places in the country and it also has a huge selection of great hiking and walking trails.
A spot you should most certainly make time for is Glenveagh National Park, and as the second largest national park in the country you could spend the day here marvelling at the stunning scenery.
View this post on Instagram
Harvey's Point Hotel
First established in 1989, this is one of Donegal's most luxurious hotels.
Whether you're there for a hen weekend, an anniversary or you just want to wind down after a day of hiking, you'll be hard pressed to find a place as stunning and fabulous in the area.
View this post on Instagram
The Spinner's Cottage, Kilcar
This cosy little spot is just what the doctor ordered. Its remote, relaxing, cute and in a beautiful location, surrounded by nature.
The lovely stone work detail and old fashioned farmhouse door will make you feel like you've been transported back to a simpler time.
View this post on Instagram
The Harbour Restaurant & Bar, Donegal Town
Dinner by the water is one of more summery activities we can think of, and The Harbour Restaurant and Bar in Donegal Town is the perfect spot for it.
With an outdoor seating area that overlooks the bay this is a great spot for some fresh local food in the heart of Donegal town.
View this post on Instagram
Donegal Castle
This stunning, historical gem is slap bang in the middle of the city. Its original purpose was as a fortress, erected in the 15th century. However, throughout history, it fell into disuse and disrepair.
But, in the 1990's, it got the TLC it deserved and is now fully functional and a beautiful attraction. Well worth a visit!
View this post on Instagram
Malin Head
Malin Head is one of the most popular spots for walkers to visit and it's the most northerly point on the mainland of Ireland.
It's the perfect place to enjoy the rugged beauty of the Irish coastline, and this is certainly it at it's wildest.
View this post on Instagram
The Glen Loop Walk
This trek is not for the faint of heart. However, you're hard work is rewarded with the beautiful sights and magnificent views.
After you're done, there's a lovely little cafe in the Glencolumbkille village called An Chistin for a well deserved cup of tea and a bite to eat afterwards.
*Words Sadhbh Pearse