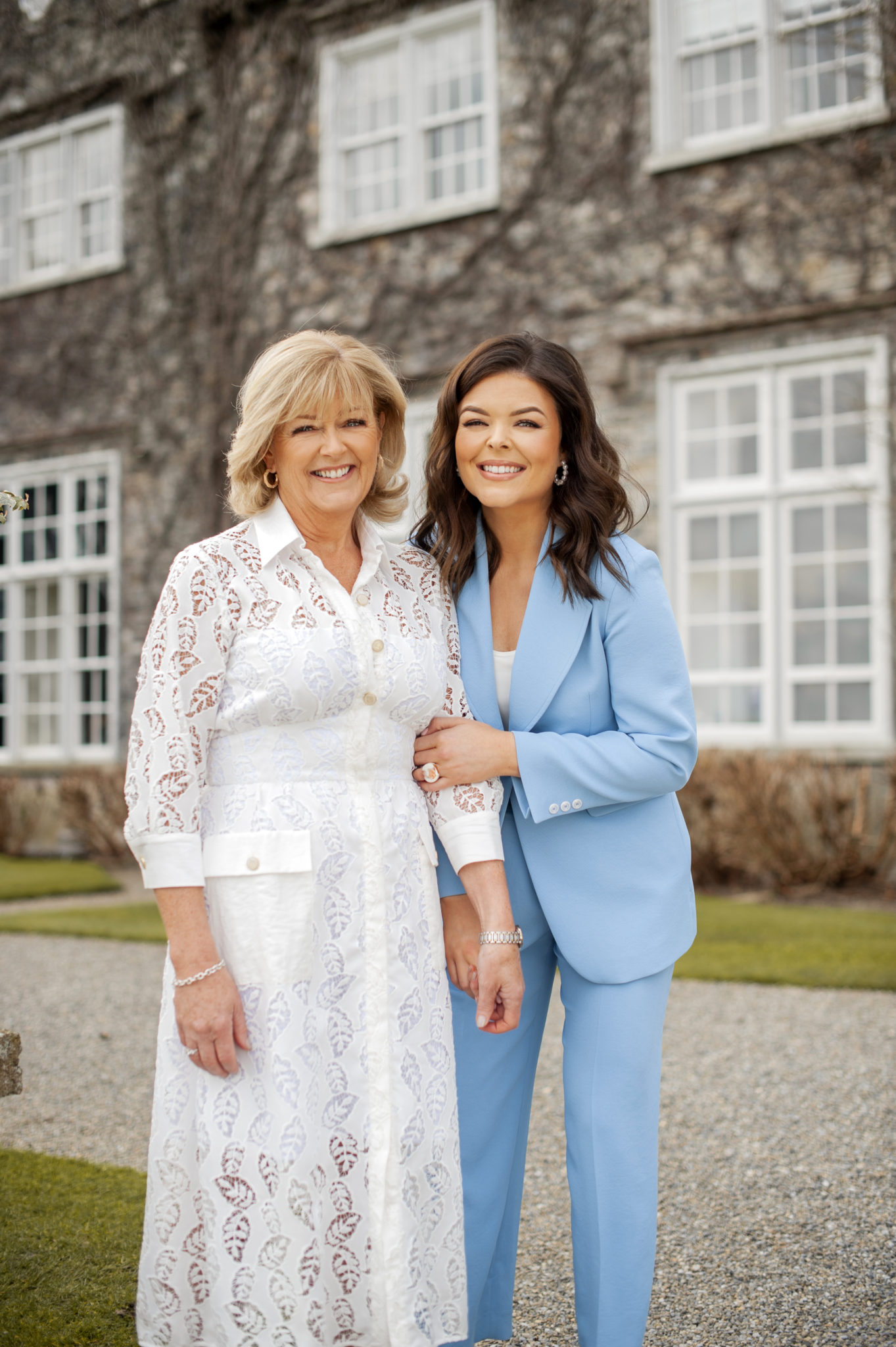 Clare Garrihy is telling us a very telling story about her youngest daughter, Doireann, 27. The family, she is explaining, were on a holiday many moons ago. "Doireann was 12 years old at the time," Clare says, "we boarded our flight – all five of us – and I told Doireann, 'sit down there in the seat beside me.' But Doireann whipped around, and with a deadpan delivery demanded that I sit down and take my tablets!" Aghast, Clare did sit down, speechless, but smirking. "If it had been either of the other two girls, I would have taken the legs from underneath them!" Clare says, smiling, "But Doireann got away with it because of her timing and delivery."
Doireann, unbeknownst to herself, has been flexing her comic muscles ever since she was small. She recalls a laughter- filled childhood with her older sisters Aoibhín and Ailbhe, in which hours were spent putting on shows with casts of Barbies and teddies. In school, she was, she says, not bold, but "just a bit of a wind up". Her humour, she believes, was borne out of a coping mechanism for a lack of confidence, "because I was probably always the biggest in my class".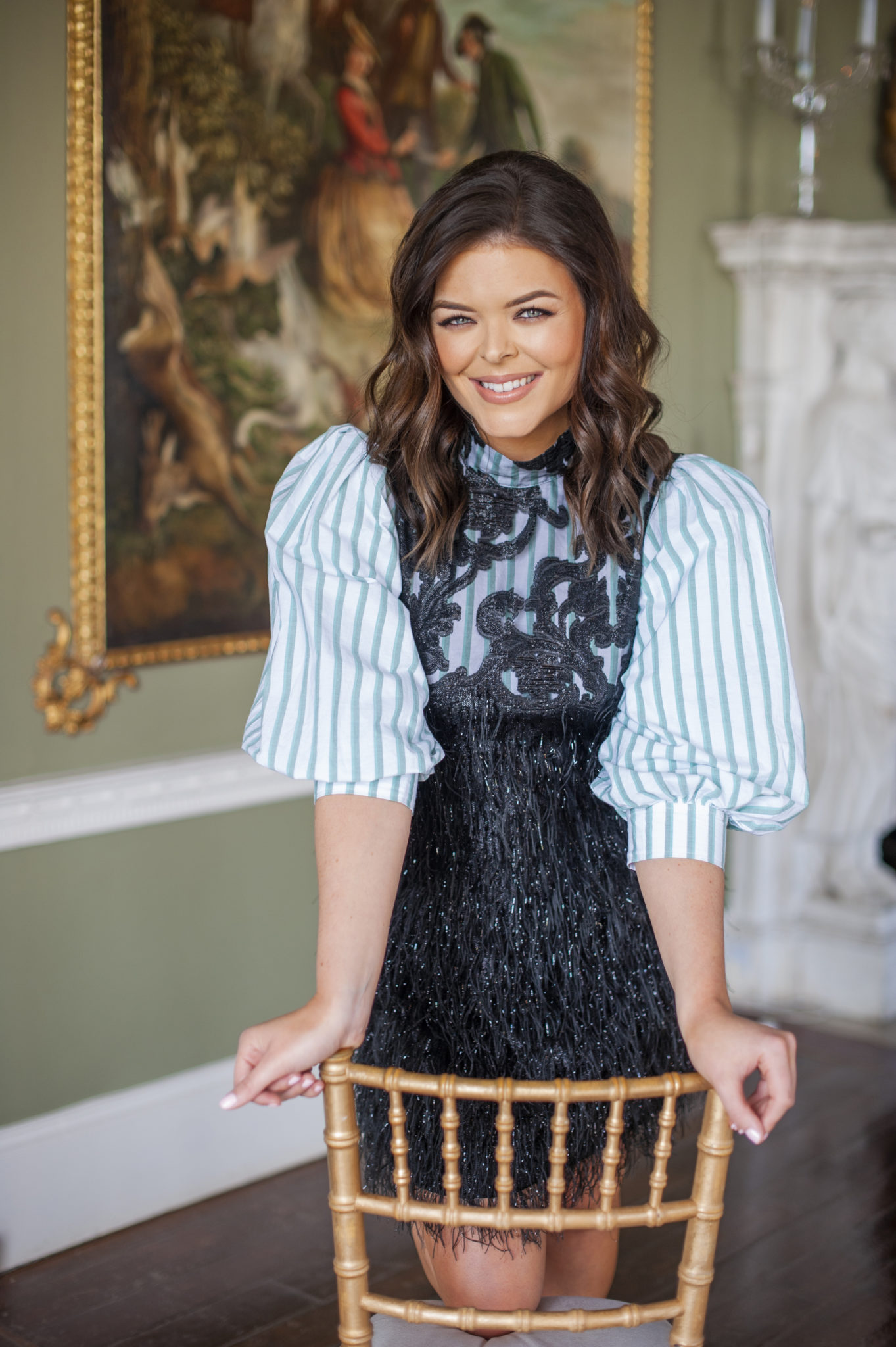 But strength, as we know, often comes from struggle, and so years later after many a failed attempt at pursuing a career in acting, Doireann enrolled in the Today FM Radio Course – a suggestion by her sister Aoibhín – and straight away was bitten by the broadcasting bug. Her first break came as a reporter
for AA Roadwatch (working with, funnily enough, her now 2FM Breakfast co-host Eoghan McDermot), where much to the delight of listeners she rapped the traffic report. But it was her sketch series The Doireann Project – in which she mimics Irish personalities – that sent her career to the next level. Being able to make people laugh is a skill-set, it seems, that can't really be learned. The same can be said too for being an adept interviewer, which Doireann also turned out to be when her podcast, Laughs of your Life, hit the airwaves last year. From an unforgettable interview with Ian Dempsey, to an unusually open chat with Ryan Tubridy, to crying laughing listening to PJ Gallagher talking about his dog, Doireann's canny ability to disarm great guests was hugely impressive indeed.
Our exclusive mother/daughter shoot, which was scheduled months in advance such is this broadcaster's demand, luckily took place a week before social distancing became a thing, at the magnificent Luttrellstown Castle, which is not far from the Garrihy's family home in Castleknock, Dublin 15. Mum Clare arrives beaming, her giddiness infectious. Together these two make a hilarious double act and clearly are very close as we noted from their instinctive and very cute hand-holding during shots.
A week later we talk again, but this time over the phone. We discuss, of course, survival tactics during these unprecedented times. But also in the interest of distraction, we talk about her new fella, hew new home and where she finds the laughs especially now when it feels like there's not much laughs about.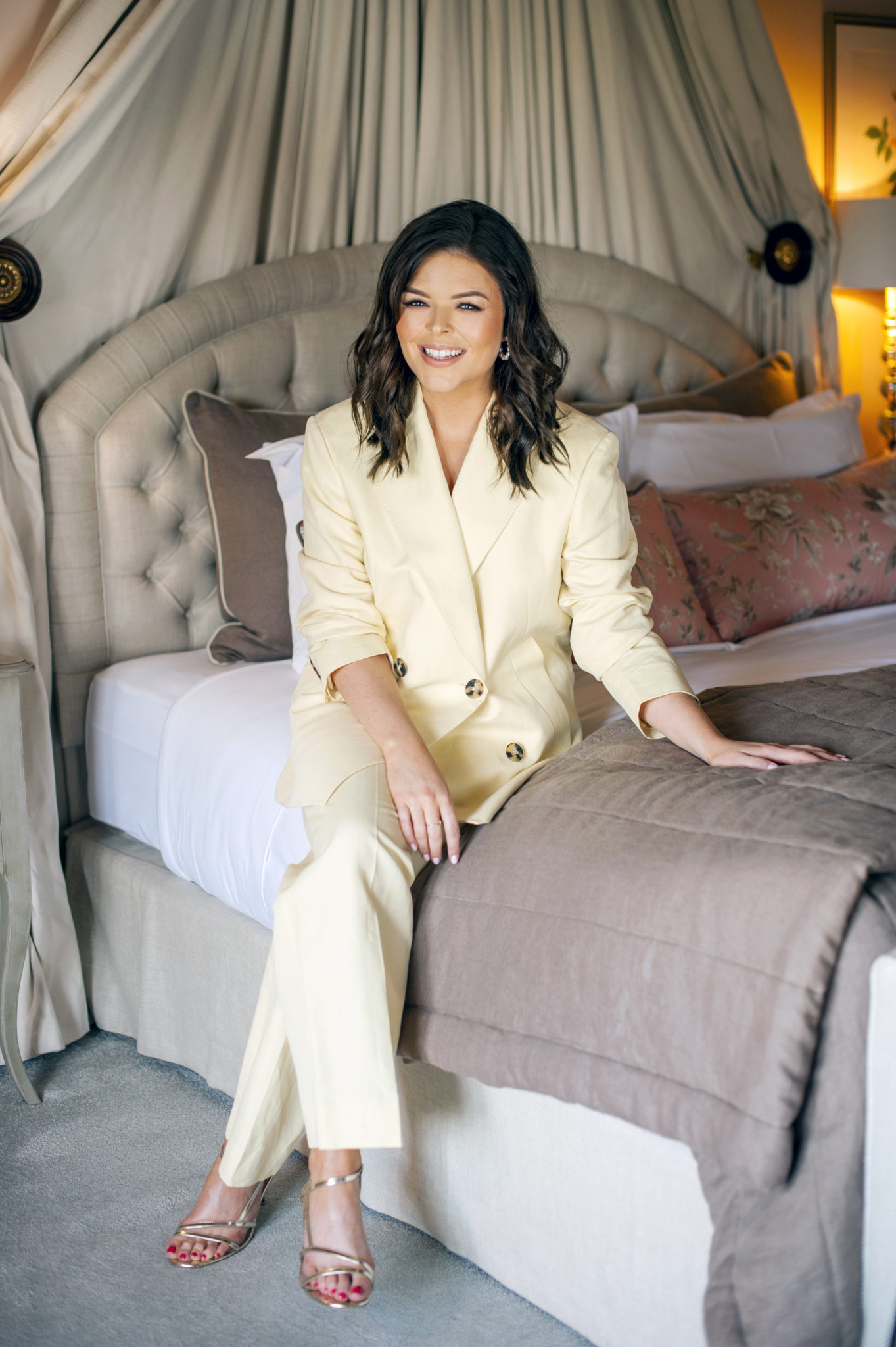 These are uncharted waters for us all, Doireann, so how's the head holding up? And how are you managing to quell the panic?
You know what, the head isn't holding up too badly at all, but it's definitely taking effort. You may as well substitute the terms "self-isolation" and "social distancing" with "be a total loner." They're essentially the same thing. Generally, I love my own company and am good at doing things solo, but it isn't until you have no other option but to do that that you realise how important it is to maintain close relationships. I'm missing cuddling my nieces, squeezing my mom or dad when I see them and lounging around with friends more than I ever thought I could. But it's all for the greater good, and the sooner we beat this thing as a country, the better.
Things began to get serious here while you were away in New York for a few days. Were you happy to get back on Irish soil when you did?
Luckily, I managed to get home a full week before flights to the UK and Ireland were clamped down on. Things were more serious at home than they were in NYC at the time so in hindsight, it was probably good for me to be away from the panic for a few days. I had a great time over there catching up with my friends Sarah and Charlotte. Sarah and I travelled together, and Charlotte has lived there for two years. I think the best way to see a city is with someone who is based there. Charlotte brought us to great brunch spots, we did a day in the West Village and we ate in a few gorgeous Italian restaurants.
Tuning into the airwaves is getting us all through these tough times, so thank you for pushing through. But how are you finding it? Is it hard to work with so much distraction or are you grateful that work is providing just that: a distraction?
To be honest, I was nervous going on air the day I got back from my annual leave. In the time during the week I was off, so much had changed; from schools being closed to the first Covid-19 related death in Ireland occurring, and so much more. 2FM Breakfast is a feel good, light hearted show and so although it was important for the show to sound like it usually does in order to give listeners that bit of normality and routine in their day, I also thought it was vital that I was sensitive to what listeners might be going through. From nurses and doctors on the front-line tuning in, to people with underlying illnesses listening and feeling afraid, I knew it was important to be mindful of them, while also keeping alive the usual fun that the show is known for.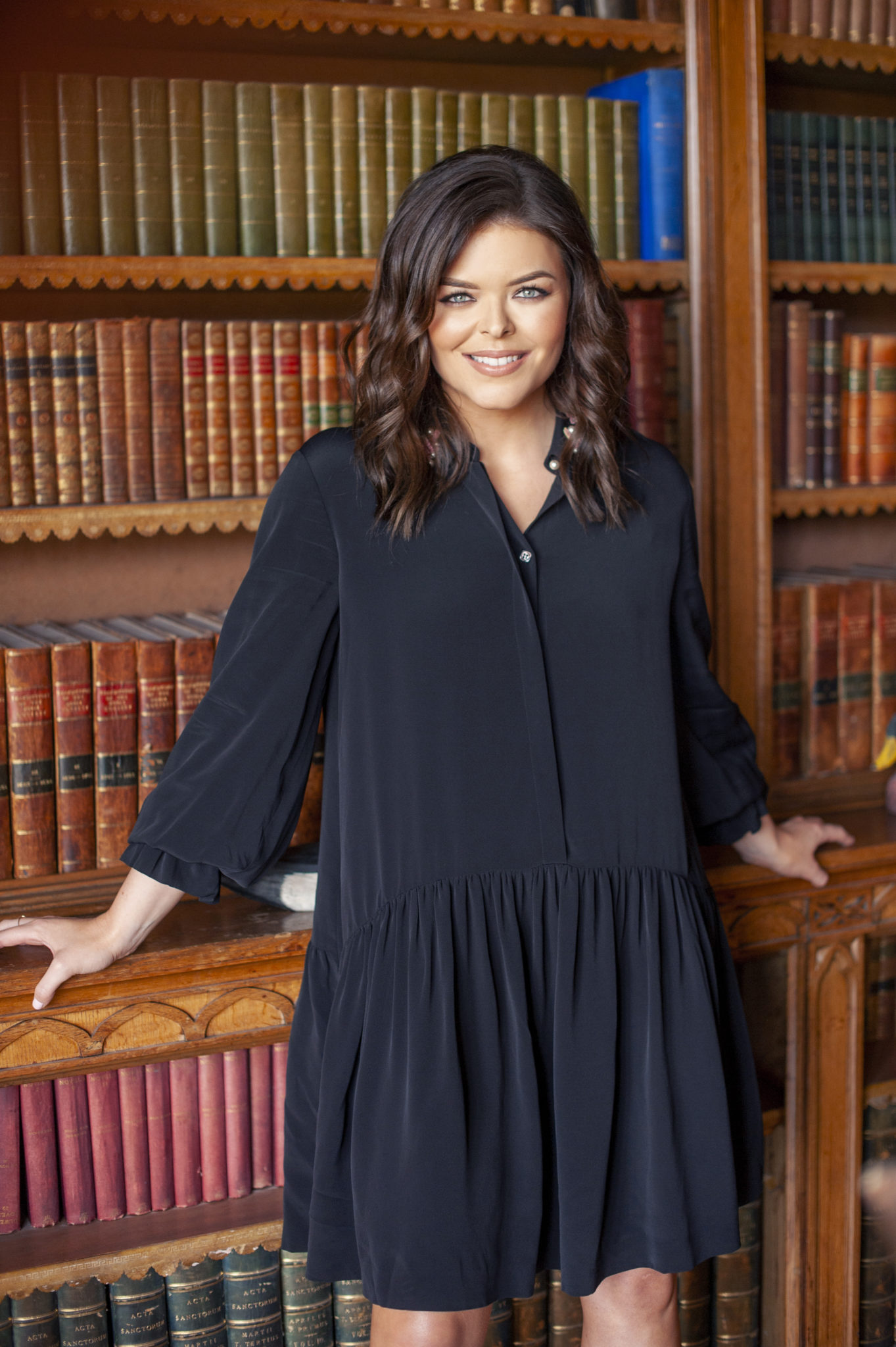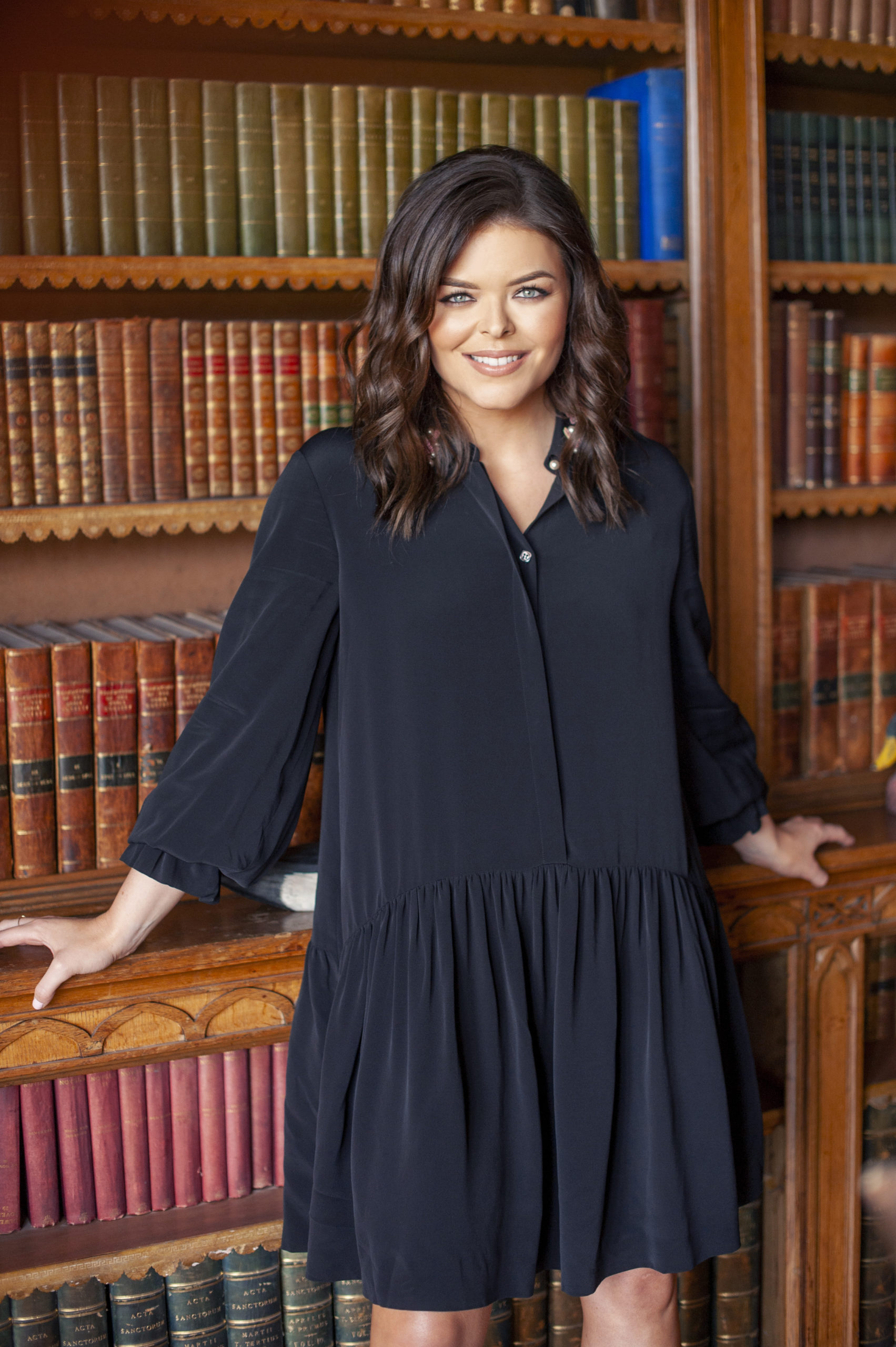 Many of us now are WFH (working from home), but you've gone a step further and are BFH (broadcasting from home) – how is that playing out?
Mad, but cool! Without wanting to sound like I'm 100 years old, technology really is amazing. I am broadcasting from the spare room in my place and Eoghan is live from his office space in his house. Of course, there is a very different feel to the show, but I think our on-air chemistry is strong enough to withstand the physical distance. We're communicating constantly throughout the show and the team back at base are doing a super job too. Team work makes the dream radio show work!
Seeing Newstalk broadcaster Ciara Kelly, who was diagnosed with Covid-19, broadcast from her hot press and then Claire Byrne from her shed was hopeful for us all. If we're well enough we must try keep going, if we can, even while self-isolating.
Absolutely. As well as being a resilient species, we are creatures of habit, and although working in a dressing gown and slippers sounds like the dream, I've very quickly found myself longing for the things I usually take for granted. Grabbing a flat white en route to work, having the chats in Bite café in RTÉ with the Breakfast Show team after work, amongst so many other things. I think this pandemic will teach us a whole lot more about being grateful for the mundane things we may have taken for granted.
As humans we need company, be it physical or virtual. Having just moved out from living with your sister Ailbhe and her husband Ruaidhri, are you feeling a little lost now, or is it okay?
In a way, the timing was good because when the self-isolation guidelines really set in, I had a mountain of packing and unpacking to do. I was kept busy with lugging boxes and dusting shelves! Paddy [the boyfriend] was a huge help. Not just with the heavy lifting but with reassuring me when I felt a bit overwhelmed about this new chapter. I would have been lost without him…and my back would have been broken! I have lived out of home for the past four years but because I lived with my sister Ailbhe and her husband Ruaidhri, I was still fairly molly coddled. They would throw my name in the pot and cut me a lot of slack when it came to taking out bins! But so far, so good with the move. I'm loving where I'm living and feel like a true grown up…at 27, I would want to!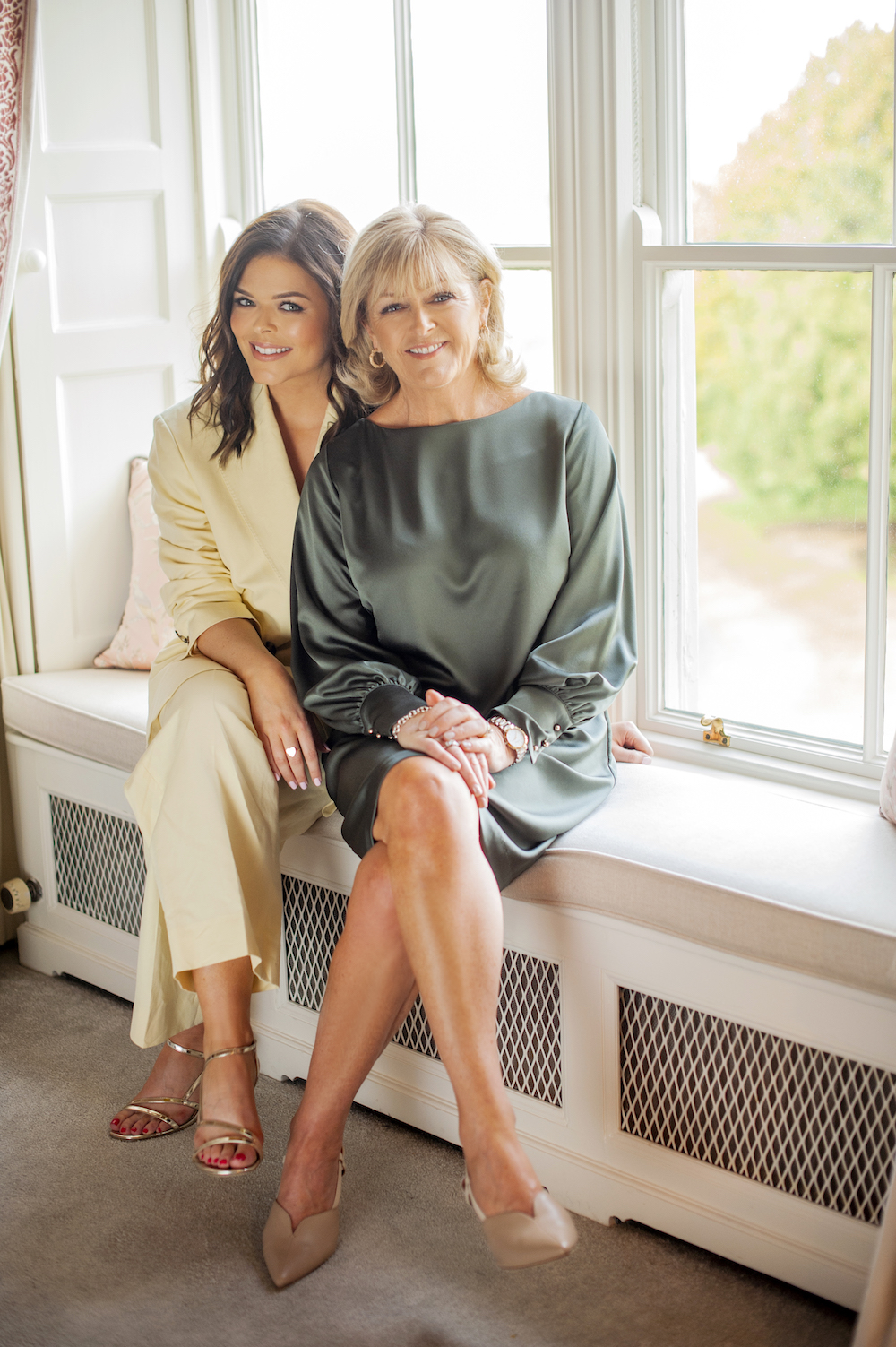 You always manage to find laughs everywhere, Doireann. But where are you managing to find them now?
By looking at my little studio set up in my apartment and thinking, "What the hell, I am broadcasting to the nation from my spare room!" It's mad. WhatsApp group calls with my friends are good for the soul, too. But on a serious note, much like the last economic recession in Ireland, I think this experience will thicken all of our skins massively. Granted, I can say that from a place of privilege because I am still in a job and have a roof over my head. But I have never seen anything like the sense of community, compassion and empathy amongst the Irish people and speaking to my parents, they haven't either. I just hope we can come out of this as quickly as possible and that Irish people, communities and businesses will flourish once again.
Us too. We're casting our minds eye back now to the morning of our shoot. You arrived at 10am having done an entire day's work already. Between the radio, your podcasts and running your own drama school, how are you not running on empty?
I come from a family of hard workers, although I know it takes more than hard work. You need to have a bit of mental strength, and to be honest, sometimes I don't have that. There are days when I'm on the phone to my mum bawling, going "I can't do it". I try get as much sleep as I can, exercise when I can, and eat as well as I can. But when you are busy, it's hard to tick all the boxes. And then it's about not beating yourself up if you don't get it all done.
But breakfast show hours are brutal. Your co-host Eoghan McDermot calls them the 'punishing hours'. He has also spoken about the 'breakfast stone', and says he feels he looks ten years older since starting the show.
Yeah, I'm definitely feeling that too. I think when you're up that early and you've had so little sleep, you often feel like you've earned the right to not go to the gym. I definitely feel I'm not as fit as I usually am, but I'm not beating myself up about it, and that's mainly because of the conversations we are having these days.
We had great fun with your mum Clare on the day of the shoot, too. She's a real character – a bit like you!
Clare is a performer but she doesn't know it! My dad too. My dad would be the person you'd want to bump into at a funeral because he'd lighten the mood! But with mum, she's just so proud of all three of us, and not one bit shy about it! So much so that when she's going to the golf club to meet with her friends, we'd be like, "Now mum, will you please make sure to ask your friends about their kids too and don't just talk about yours!" And even with the grandkids as well – she's the first granny in the world!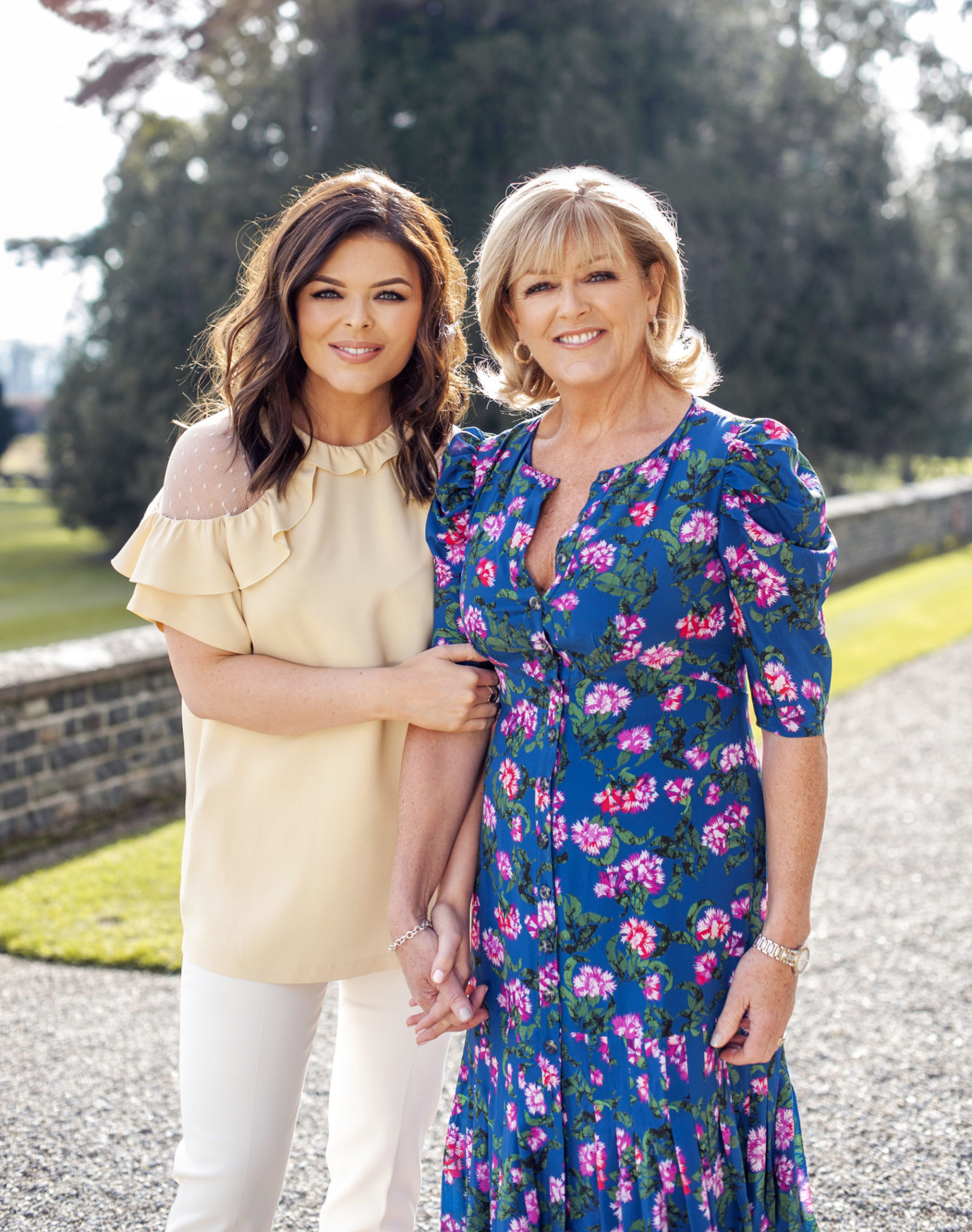 You say that you are a bit "frantic" like your mum. Who is like your dad then? Aoibhín?
Yeah, a worry might come into Aoibhín's head and she'd worry about it for a second and then…it's gone. Whereas Ailbhe wouldn't really share her problems because she wouldn't want to burden anyone. But I'm like, [pleading], 'Can you please sit down and listen to my problem?!'
Your mum, you say, is very honest, but this you consider a gift…
My mum always says that she'd be failing in her duty as a mother if she's not honest with us. And I do think it has stood to us big time. She, and the rest of my family, have kept me grounded in the midst of the last few years, which have been a bit mad. If I am getting ahead of myself, they will always take me down!
Equally, though, you're well able to take your mum down, too! She told us the story of how you, aged 12, rebuked her motherly request to sit where you were told to on a plane, and instead you told her to sit down and take her tablets! Most 12-year-olds would not get away with that!
I know! My teachers used to say to my mum, 'Doireann drives me mad to a point, but she always knows when to stop.' Same with mum. I'd never push her over the edge…I am just a bit of a wind up!The other thing I used to do was, she'd ask me to empty the dishwasher and in a really sweet voice I'd go, 'No, thank you'!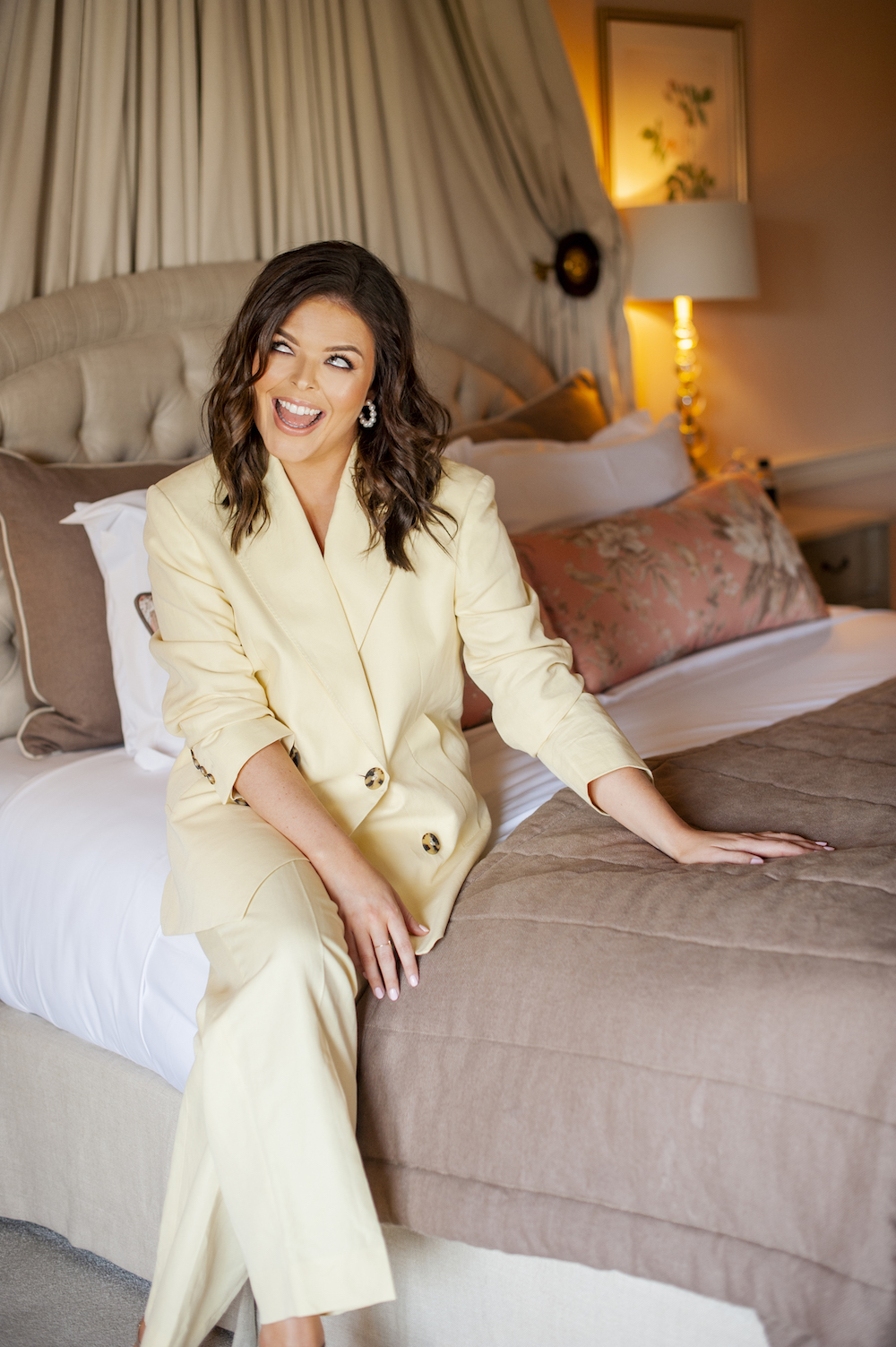 Classic! In your chart topping podcast, The Laughs of Your Life, you ask Brian Dowling how his humour developed and Brian said that for him, humour was a coping mechanism. Was it the same for you?
Like Brian, I was a fairly self-conscious child. Similar also to Baz Ashmaway who also told me on the podcast that his humour developed from the fact that he was the Egyptian lad called Baz. I felt a bit like that in school at times, too. I was kind of always the biggest in my class and I think my coping mechanism was humour.
Right now, we are all in need of major laughs. To this end, we're going to turn your own podcast questions on you. So, tell us Doireann, what is your first memory of laughter?
Aoibhín and Ailbhe and I just used to have the absolute craic at home. We'd put on shows and Ailbhe was the real business head and she'd charge for tickets at the door!
It was the beginnings of BEO Wellness!
Yes [laughs]! Ailbhe would have the cash register and Aoibhín and I would perform. We used to bowl over laughing doing random shows with teddies and Barbies. That was when I think mum thought that maybe drama was for me and signed me up for Billy Barry, which I did for ten years, and absolutely loved.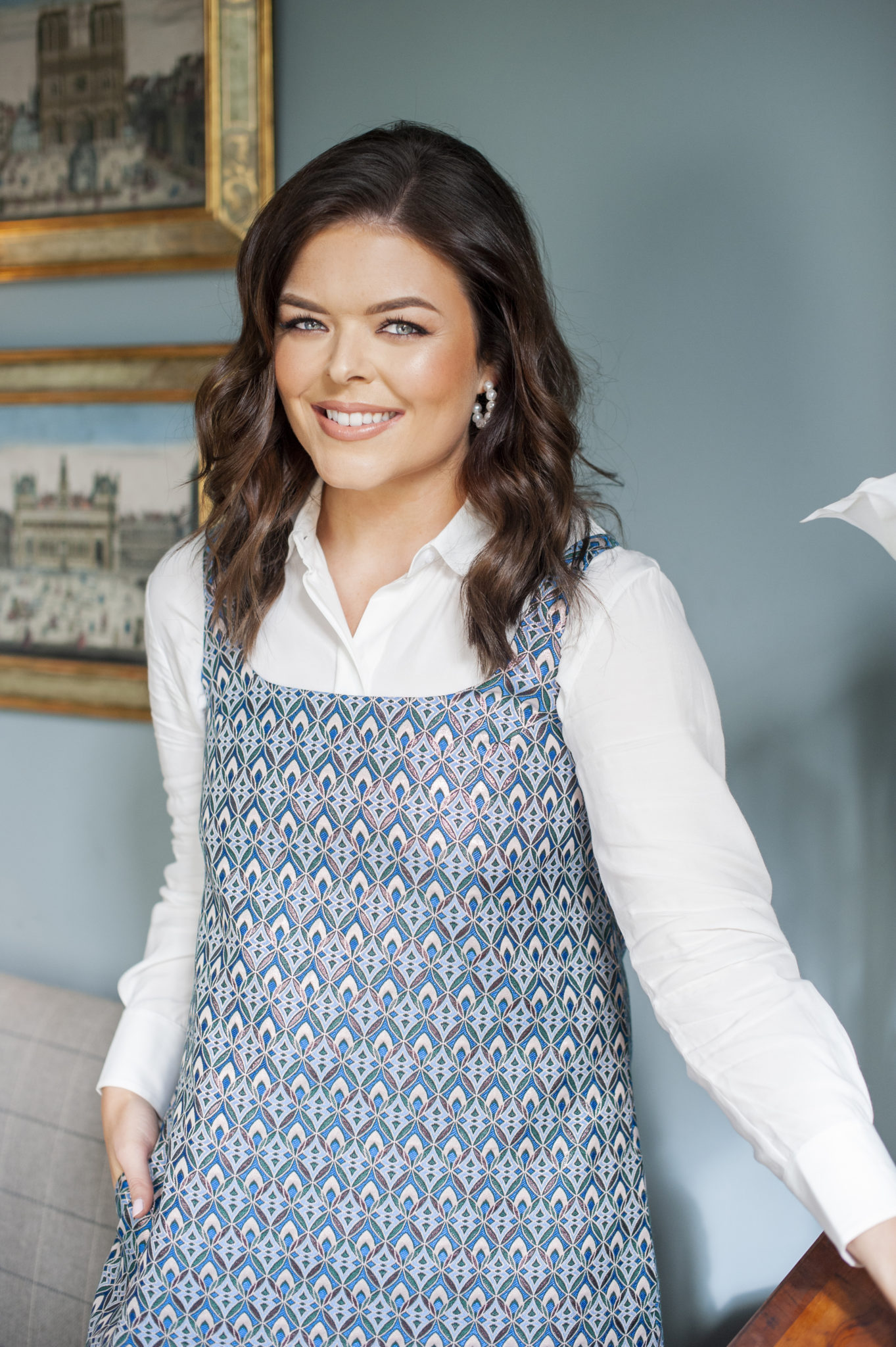 Can you recall a no-laughing-matter moment in your life?
I'd say when my mum and dad closed their construction company after nearly 30 years in business. I was in sixth year in school and I knew something was not right. Just before Christmas we had a family meeting. We all sat down at the kitchen table and dad had his head in his hands…there was just no room for laughter. I know in the grand scheme of things that your health is your wealth, but at the time it did feel like a loss. To see my dad that down was such a shock.
At that age your parents are your world, and so when their world crashes, your world goes with them, too.
Totally. I was due to go off on a J1 but I cancelled it because I wanted to stay at home and help. Dad then started Dublin Bay Cruises and I sold the tickets from a little booth.
Seeing them recover must have been a great life lesson though. What about the person you always laugh with, Doireann?
That would be the boyfriend, Paddy. He's great fun and is my rock. It's nearly a year now since our first date. He grounded me very much from the get-go. I think in this industry, it would be easy to attract someone who wants to be part of the madness. But he was like, "Sure, let's go on a few dates and see what happens". And I was like, "Oh [laughs]…" Paddy also slags me, and I need that. Because as Aoibhín and Ailbhe say, I'm well able to give it, but I'm not so good at taking it! I get moments when I go, 'How dare you…' and they'd be like, 'You go way harder on me!'
If laughter was not the best medicine Doireann, what would be?
Oh god, I have to say food! Isn't that awful? I wish it wasn't. I wish I was someone who said, 'Yoga!' But no, a share bag of Wispa Bites and tea! That's me! [Laughs]
What comedian do you always laugh at?
Tommy Tiernan.
You must be enjoying The Tommy Tiernan Show, then?
It's absolutely unbelievable. It blows me away and whoever books the guests needs a raise. Do you know what I love about Tommy? His use of pause. He is not afraid to sit back and process a thought. He also has empathy in abundance. And he's just thrown in the chair, no glamour, just there with the hat on. Genius.
Agreed. Last question before you go – your best joke, please?
What do you call two robbers? A pair of nickers! [VIP groans which makes Doireann laugh even more!]
PHOTOGRAPHY: Lili Forberg; misslili.net
INTERVIEW: Bianca Luykx
STYLING: Megan Fox
MAKEUP: Paula Callan