Yvonne Connolly has opened up about her relationship with partner John Conroy.
The television personality and her cinematographer boyfriend John have been together since 2012 – with both of them having kids from previous marriages.
Now, Yvonnne, who shares three kids with ex-husband Boyzone's Ronan Keating, says she and John have no plans to get married.
"We have no intention of getting married again," she told Daithi O'Se and Maura Derrane on RTE's Today show.
"We have our children. We are happily unmarried and it suits us," she explained.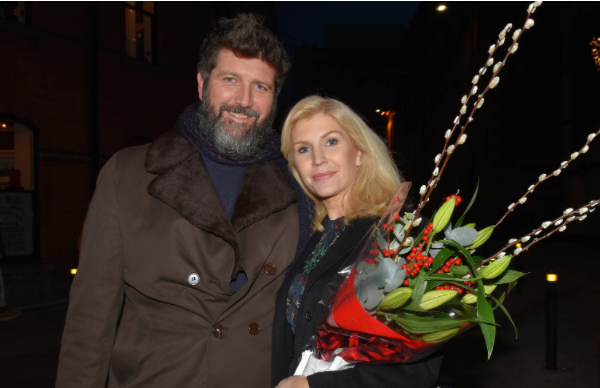 John split from his wife Suzanne of 20 years back  in 2012, and continues to parent his six kids with his former wife.
Yvonne recently celebrated her 45th birthday, with John – as well as her daughters Ali and Missy – shared sweet messages to her on social media/
Happy Birthday to my gorgeous gal!!!! So lucky to have you in my life xxx" hhe said.
The cinematographer added: "Can't wait to see you in a week xxxxxx"
Yvonne replied to the adorable message with a crying emoji adding: "Ahh… good times my Love !! I'm the lucky one."
The TV host also received sweet messages from her two daughters.
Missy took to Instagram to share a photo of the trio and wrote: "Happy bday MOMMAAA! You're awesome and I love you. Keep being you." Yvonne's youngest daughter Ali also shared a series of pics, highlighting their mutual love of horseriding.
"I wanted to be the first to wish you the Happiest of Birthdays to the best Mom in the whole world. Words can't explain how much I love you and I'm so grateful for you being in my life. Hope you have the best day and I can't wait to see what the horsey future holds for us," she said.