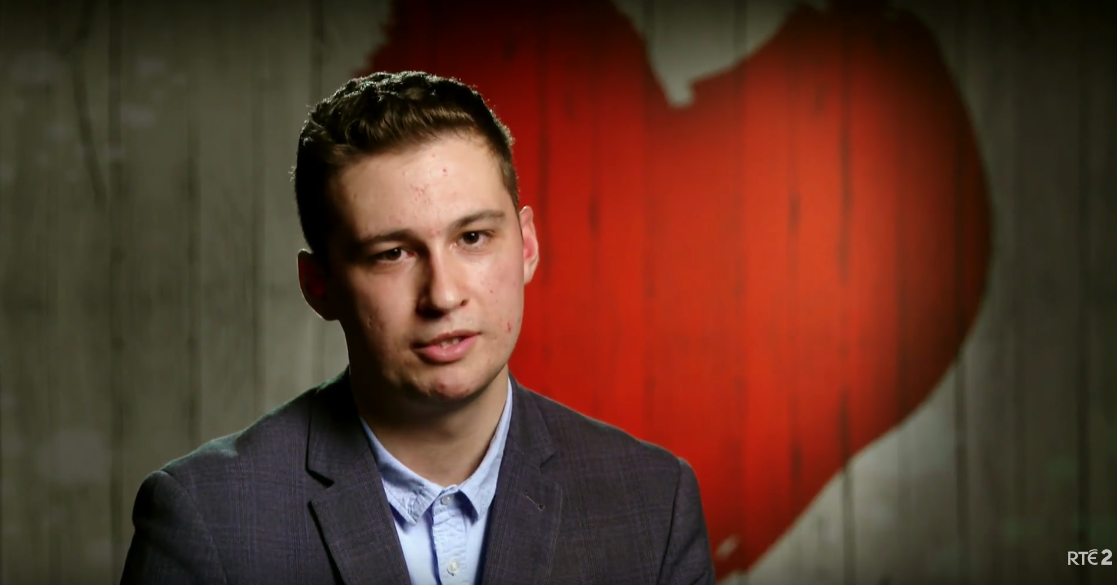 First Dates is full of emotional moments, from the happy to the heartbreaking and everything in between.
This week on the show, a young man opens up about battling cancer at just 17-years-old.
Kyle, who is now 19, reveals he was diagnosed with cancer on the week of his 17th birthday which led to surgery and chemo.
Eighteen months later he underwent more chemo because cancer was showing up in his blood, even though doctors couldn't find anything anywhere.
He reveals: "I was diagnosed with, at the start, testicular cancer, and then we found out it had spread to the abdomen and lungs".
"It has made me realise how near you can be to everything gone, so [I'm] just trying to live life properly and do anything and everything," he says.
He tells his date David: "I'm lucky to be alive. If I had waited another three months I wouldn't have made Christmas they said. There would be nobody sitting in this chair right now, or maybe there'd be a different person."
WATCH the clip below: 
Pansexual Kyle is matched in the First Dates Ireland restaurant with David, who is transgender. During their date, they share their experiences.
David, who has begun identifying as Laylah since going on the date, tells viewers: "I definitely have more challenges than probably your average person. People on the street staring and shouting. There's a lot of people who, I think, hate me and it's very weird to have someone hate you for no reason."
Asked what would be the one thing she would change about her life if she could, she replies: "I'd change society. I know a lot of people would expect me to say that I'd change the fact that I was born male but I think the problem doesn't start with you as an individual, I think everyone has the right to be who they are but I would change the way people look at me."
This is the first blind date that either has been on. Viewers will find out on tonight's show if they are a successful match.
First Dates Ireland, RTÉ2, Tuesday, February 13th at 9.30pm