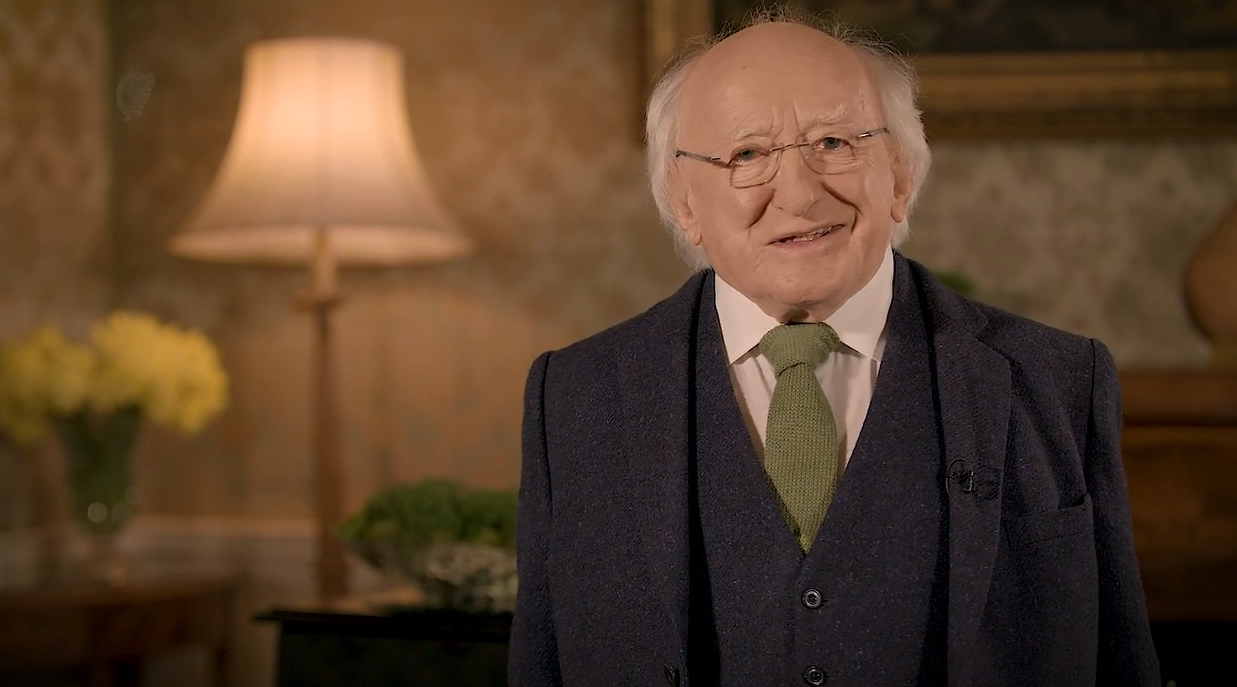 Michael D Higgins has sent a message to the people of Ireland for St Patrick's Day.
The President of Ireland highlighted the importance of Irish people all around the world and the contribution they have made to society.
He also spoke about how much technology has helped bring Irish people living all over the world, closer together, but added that it shouldn't be the only way we communicate.
"Let us not forget the value of the letter or the visit," he said.
He finished with a special message for the Irish diaspora.
"I wish you all, and all those who form part of the Irish family a happy and peaceful St Patrick's Day, beir beannacht."
Check out the video in either English or Irish below: