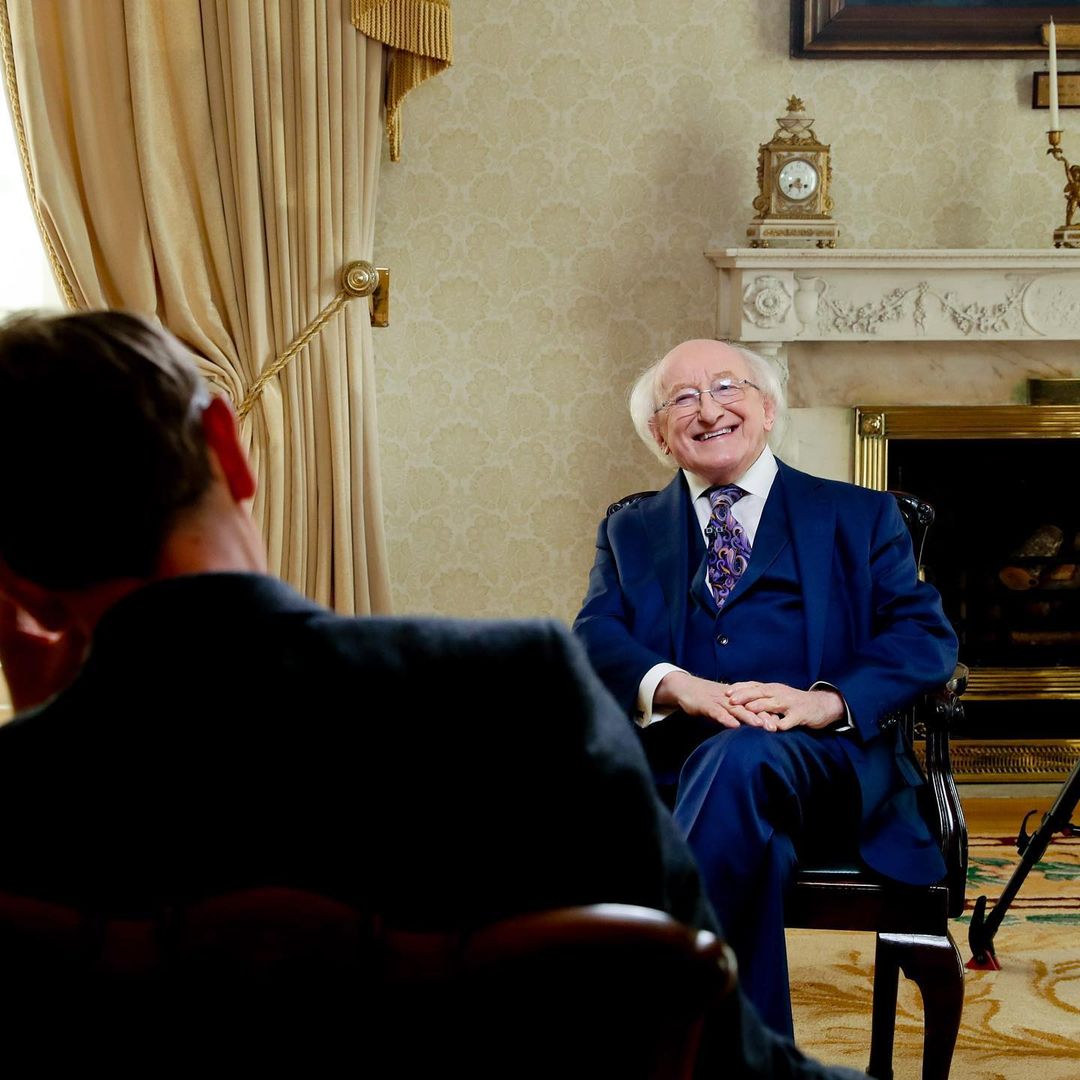 Last night saw the President of Ireland, Michael D Higgins appear on the Late Late Show. Rather than being in studio, instead host, Ryan Tubridy went out to Áras an Uachtaráin to chat with him before he turns 80 this weekend.
They touched on many important topics throughout their conversation including the pandemic. In particular he spoke about how he has felt lonely at certain points throughout the past year, an emotion we're sure many have also experienced.
The President spoke about how it was other people throughout the country he worried about most, as many have undoubtedly been feeling isolated throughout the pandemic.
"It was one of the experiences that I really worried about…but not about myself."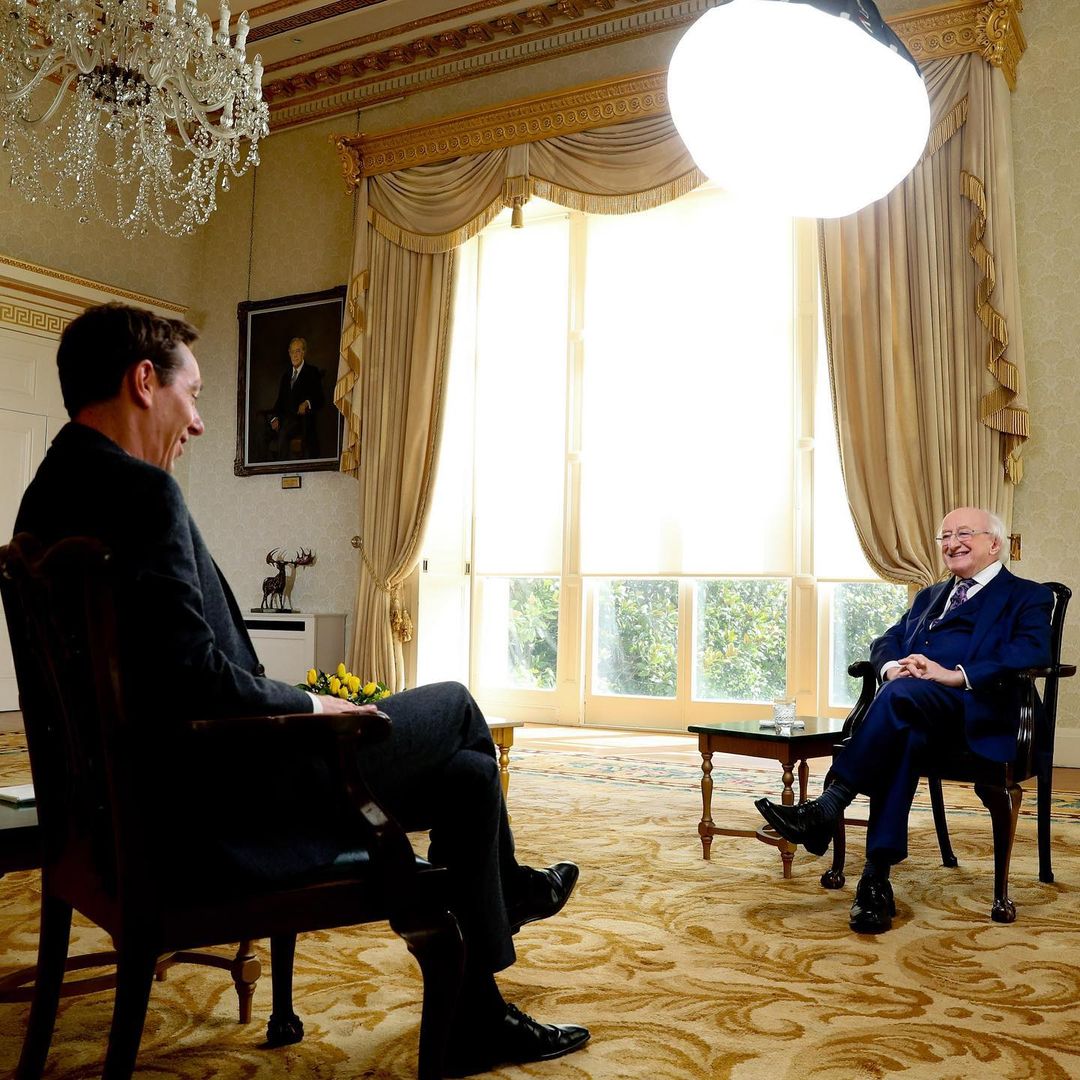 Continuing he shared; "I have grounds to walk in and the big dogs that I enjoy…I kept thinking as I watched television- what if you were in a flat? What if you had someone who was dependent on you with special needs and you were two or three stories up, how could I begin to compare my experience with that?"
"In Covid, some people had it harder and those people with less resources who are in circumstances where they couldn't move about, they had it harder."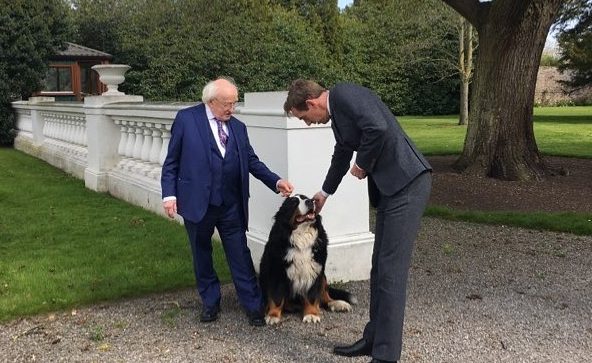 Tubridy of course asked the President how he felt about his upcoming 80th birthday this Sunday. He shared;
"I'm in two minds about it, first of all, I think age is only a concept but I've been very very fortunate to have the experiences that I've had and to have been able to meet so many people."
"Why I hesitated slightly is that so many good friends of mine even in the past year have passed away and in a sense, I miss them."
Viewers reacted positively to his appearance on the Late Late Show, with many praising him for his honesty and optimism.
Something I really like about @PresidentIRL is how he answers questions in the 'we'. Questions aimed at him he always places it in the context of a collective and in how we can relate to one another. Never self-absorbed or self-congratulatory. #LateLateShow

— Senator Lynn Ruane (@SenLynnRuane) April 16, 2021
Michael D raging about young women not being able to go to third level without facing "sexual oppression". He's absolutely right. #LateLateShow #LateLate

— Donal O'Keeffe (@Donal_OKeeffe) April 16, 2021
You can't help but gush watching Micheal D speak. We're so lucky to have such an intelligent, empathetic Uachtarán flying our flag. The rightful owner of the nations heart. Miggledy forever. 🇮🇪 #LateLateShow #latelate

— Daithí (@heyadaithi) April 16, 2021
I constantly feel lucky to have been on the earth at the same time as President Michael D. Higgins. He is clever, eloquent, dog-loving, empathetic, an arts and literature lover and a hell of a thinker. #LateLateShow @PresidentIRL pic.twitter.com/u8LhdRRdmM

— Dymphna Nugent 📚✏ (@DymphnaNugent) April 16, 2021
Michael D is as charismatic & articulate as ever. A great man, we are lucky to have him. #LateLateShow 🇮🇪

— Luke McCabe (@toodilpip) April 16, 2021