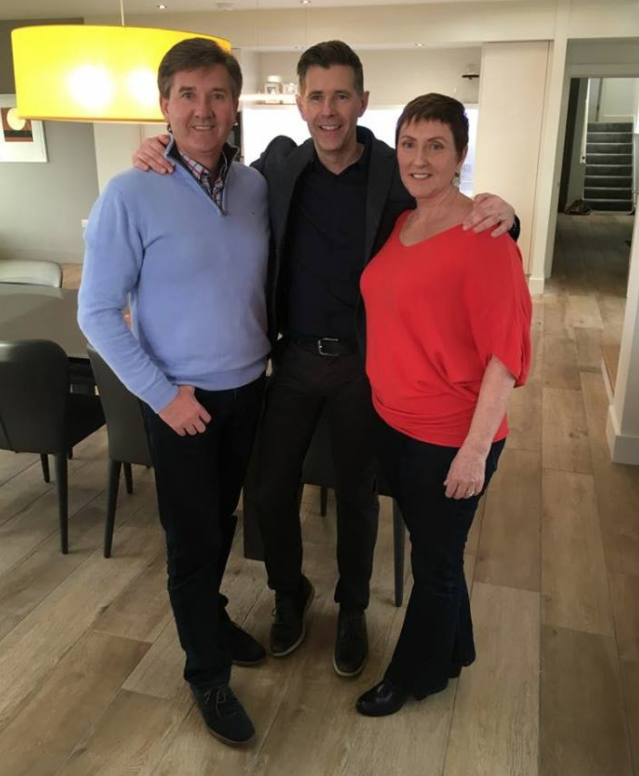 Daniel and Majella O'Donnell's special episode of Room to Improve is set to air very soon.
The couple enlisted the help of Ireland's favourite architect Dermot Bannon to transform their Donegal home.
The couple share a large four-bed detached home in Kincasslagh, west Donegal. Unlike Daniel, who's fairly happy with the place, Majella is keen to upgrade and reconfigure the interior. With her husband on tour, she's determined to get the very best from her architect.
Dermot plans to unify three ground floor rooms to create a huge open plan kitchen and living area, overlooked by a mezzanine library.
To introduce light and views of the spectacular Donegal landscape, Dermot wows his clients with an enlarged double height south facing window, but they're not so taken with his vision of wooden floors and a huge exterior floating deck.
When Majella shares the cosy simplicity of her holiday cottage on Owey island with Dermot, he attempts to sell his vision of a Scandinavian wood interior with a visit to the elegant Breac House at Dunfanaghy but Daniel and Majella are determined to get their way.
Rejecting the 'folly' of oak finishes and viewing platforms, Daniel is far more interested in salvaging wardrobes and adding an ensuite bathroom to every bedroom in the house. Likewise, he has little patience for Dermot's suggestion of 'secret' doors and wall claddings.
As a massive consignment of triple glazed windows arrives on site, the concerted efforts of nine fitters are nothing compared to Dermot's challenge of placating his feistiest and most single-minded clients yet.
Whatever happens, this looks set to be the most memorable saga yet of the 'homes of Donegal'.
Check out the first clip of the highly-anticipated show below:
The first episode of the new series of Room to Improve starts this Sunday, February 18th at 9.30pm on RTÉ One.