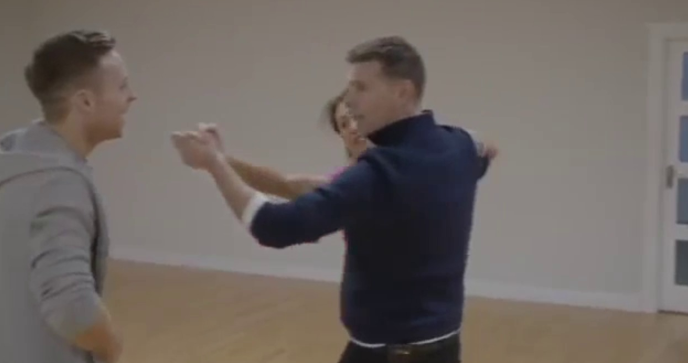 Dermot Bannon surprised viewers last night, by taking to the dancefloor with DWTS contestant Mairead Ronan.
The Room To Improve presenter made an unexpected appearance at Mairead and partner John's dance rehearsals, and was soon shown the ropes by the pair.
Despite his best efforts, the tv personality Mairead wasn't too impressed with Dermot's moves.
"I think Dermot needs a lot of work on his frame," she told the camera.
"Mairéad is a friend of mine," Dermot explained. "We're neighbours and I popped in to see her in rehearsals, and I think she's doing amazingly well."
Take a look at the whole clip below.
Dancing With The Stars returns this Sunday at 6:35pm on RTE One.