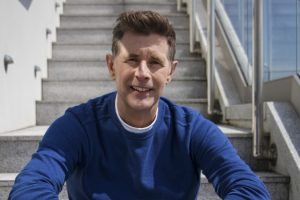 Room To Improve host Dermot Bannon has teased a new project away from architecture, and it's one he's had his eye on for quite some time.
While he is remaining tight-lipped about the details, his new "pet project" has been a "burning desire" to do.
"I'm working on something. It's not TV. It's a personal pet project. All will be revealed," Dermot told the Irish Mirror.
"It's something I've wanted to do for years and I've finally got it underway in the last quarter of last year so this year it is going to be launched."
View this post on Instagram
Not wanting to give much away, Dermot did tease a little bit of what we might be able to expect saying it's "not away from design….. but it's away from architecture."
We're intrigued, to say the least!
As far as when we can expect to see it come to light, Dermot said fans will find out about his new venture by summer.
"It'll be during the summer. I'm really excited about that. I don't know if I'll ever make any money out of it, and I don't care.
"Every once in a while, you have to do something because you really want to do it," he added.
Dermot is currently busy filming for next year's Room To Improve and teased a cool project in Co.Mayo that they're working on.
"It's an old butcher's shop that's going to be converted into a family home. That's brilliant," he shared.
However, don't get too excited folks, as we will have to wait until January 2024 to see any of the upcoming projects.