Vogue Williams has revealed that her husband, Spencer Matthews, will be leaving for five weeks after she gives birth.
The Dubliner, who is currently pregnant with their third child, revealed on their Spencer & Vogue podcast how her hubby would be leaving two weeks after she's given birth.
Bringing the subject up, Vogue asked Spencer, "Do you think you'll feel bad when you're dumping me as soon as the baby is born?"
Spencer replied, "Yeah, of course, I will."
Although there was no word on why he has to go, but Vogue did share that it's something exciting. Saying, "Spenny is going away. In fairness, it's an amazing thing he's doing."
"But, he has to go away two weeks after our third child is born. And he's leaving me for up to five weeks."
While it's hard that Spencer has to leave, it was nearly even harder as Vogue shared she wasn't given all the details at first.
As the model explained, "He told me yesterday it was three weeks, and your man came over and said 'So how do you feel about Spencer leaving you for five weeks,' and I said 'What, he told me three weeks.'"
She then joked, "Your poor child won't know you."
But luckily, Vogue will have some help as her sister Amber will be moving in while Spenny is away. As Vogue said, "Amber has to now live with us until the end of May.
Amber is very helpful with the kids, and it'll be nice having someone around."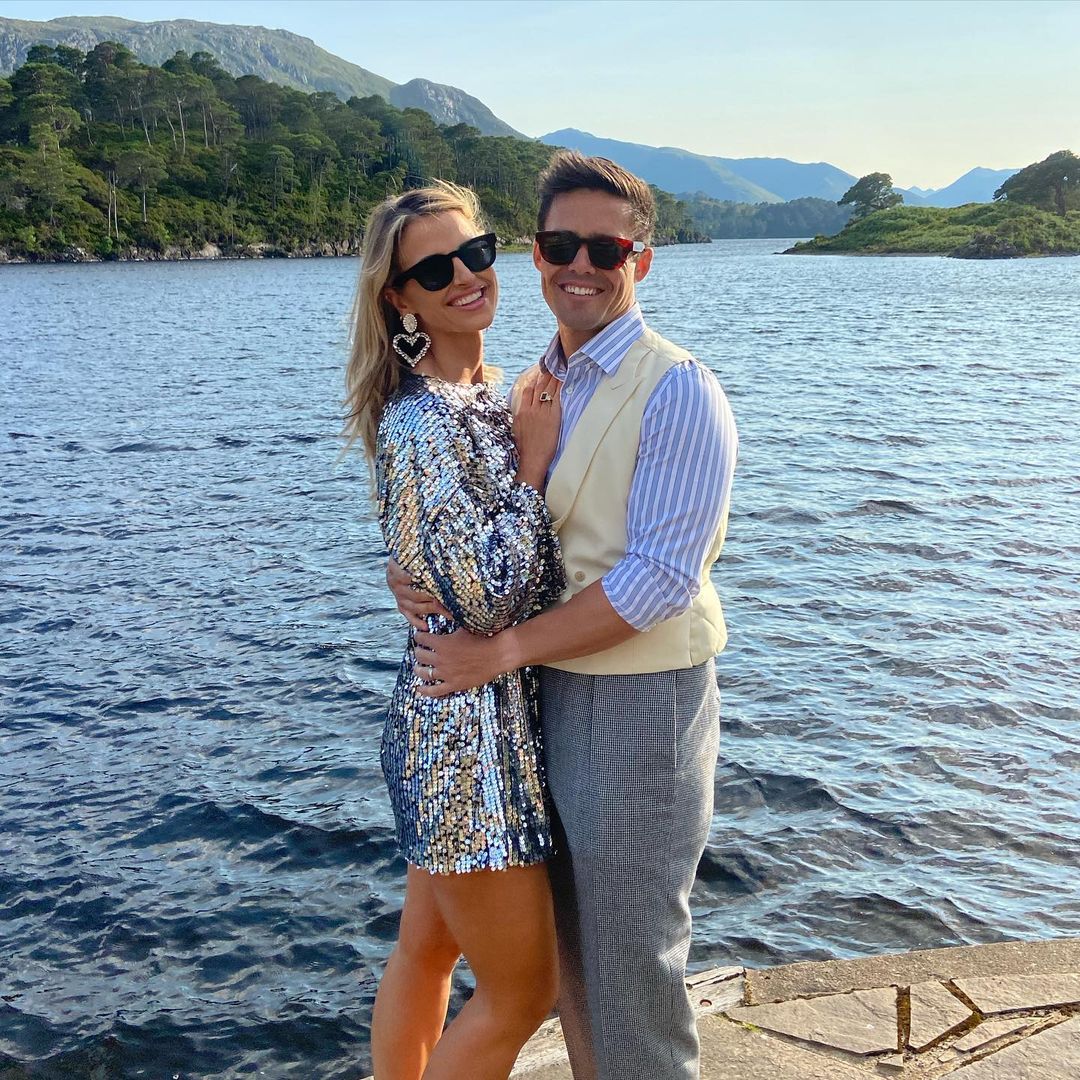 Spencer's absence isn't the only challenge Vogue is facing as she recently opened up about the tough reality of her third pregnancy and how it's made her re-think her desire for four kids.
The Big Deal star explained to the MailOnline, how "hard" this pregnancy is as she is suffering from "all day' sickness." Saying, "I get lots of messages like 'how are you doing this' when actually I spent yesterday in bed. I just felt terrible."
"I like to point out that Instagram is just a show real, it's not my full day."
The reality star also spoke about how this challenging pregnancy has changed her mind about having four kids. She shared; "I would have said yes to four of them, pre this pregnancy but now I think three is enough. I'd have to get a new car. I don't know where four would fit!" how it's made her re-think her desire for four kids.
She previously explained to the MailOnline, how "hard" this pregnancy is as she is suffering from "all day' sickness." Saying, "I get lots of messages like 'how are you doing this' when actually I spent yesterday in bed. I just felt terrible."
"I like to point out that Instagram is just a show real, it's not my full day."
The reality star also spoke about how this challenging pregnancy has changed her mind about having four kids. She shared; "I would have said yes to four of them, pre this pregnancy but now I think three is enough. I'd have to get a new car. I don't know where four would fit!"
Words by Slaine McKenna