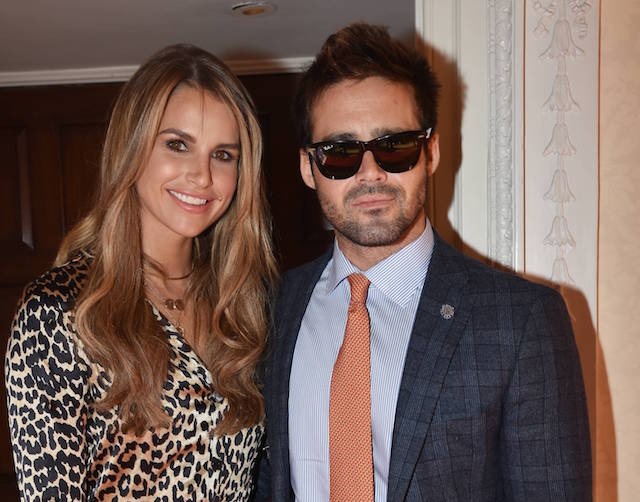 Vogue Williams has shared her first pregnancy snap since announcing her exciting news.
The TV star made the announcement on social media over the weekend.
Sharing a photo of herself and fiance Spencer Mathews on a bed dressed in blue, the model said:
"I couldn't be more delighted to announce that we are expecting our first baby! Being with you @spencermatthews is the best thing that has ever happened to me, you are the dream."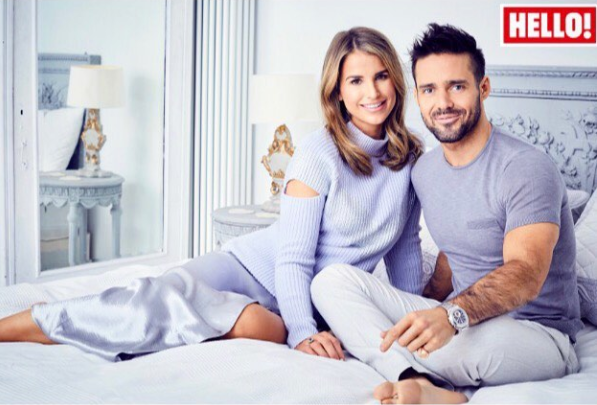 On Wednesday Vogue took to social media to share a full-length body pic of herself in shorts and a crop top in which she praised the tan she was using.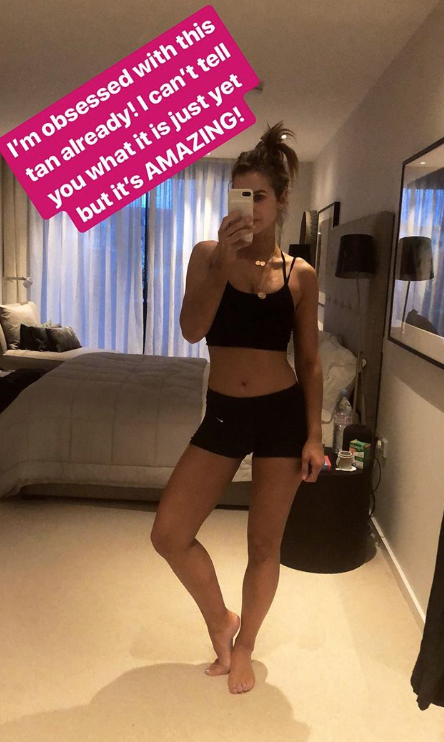 While no two pregnancies are the same, fans couldn't help but notice how slim the star is at four months.
"Looking unreal," one fan said.
"Not one bit bloated and pregnant….Serious envy."
"How are you 4 months pregnant. I'm 4.5 months and I look a lot different," another joked.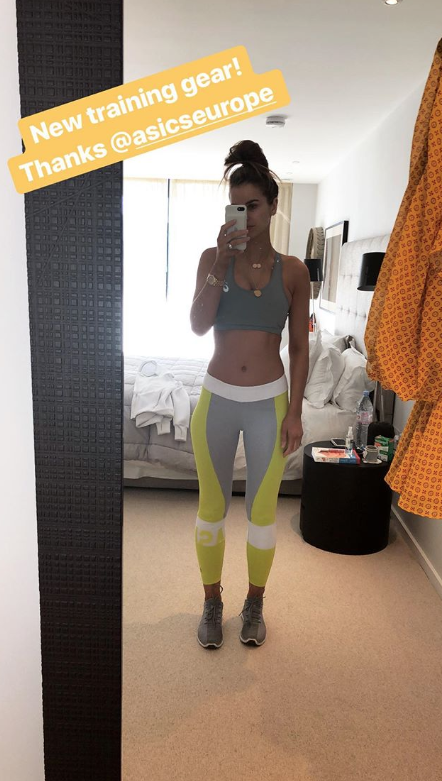 Vogue explained that she herself can see a slight change in her body already, but is looking forward to having 'a full bump'.
"I can see it in my tummy. I've always tried to keep a toned stomach; well, that's gone! I want to have the full bump now already because I sort of look like I just had a big meal last night," she told Hello.
Fiancé Spencer also spoke about how soon they fell pregnant.
"I think we were more taken aback by how quickly it had worked, as opposed to the fact we're having a kid. Because we had already begun to try," father to be Spencer added.
"So I just considered myself the luckiest man in the world when we got the baby news. We were heading down that matrimonial road anyway, so now we feel doubly blessed."
The couple got engaged in February after dating for a year.