Vogue Williams has updated fans on how her sobriety challenge has gone, confessing she has found quitting alcohol tough.
The model decided to switch to non-alcoholic drinks for three months after a particularly busy period in her life. Sharing her journey with fans, the Dubliner revealed she initially guessed it wouldn't be hard, but after heading on a Spanish holiday with her husband Spencer Matthews, their three kids Theodore, Gigi and Otto along with their extended family, she was feeling left out of the fun when not drinking.
Saying on My Therapist Ghosted Me: "I'm going to be really honest. I'm not a big drinker, I don't drink that often as you know but I'm finding it a bit difficult."
"I felt sad last night because my auntie Gina arrived and everyone was having a glass of champagne and I kind of felt sad like I was missing out."
"I really wanted to get involved but I feel like I put this expectation on myself to not drink for three months."
"It happened the other night at my friend Sue's house here, it was my favourite champagne and everyone was like, 'Have a glass' and I was like, ' I can't just have one glass because then I've broken it,'" she continued.
The presenter admitted she found it difficult to spend time around others who were indulging.
"I thought I would be like, 'I feel fine' but it's not like that. I've never seen how drunk people get until I'm not drunk, they're not that much craic."
"Around like half nine I'm like, 'Please god, let me go home'. But I want to be honest about it."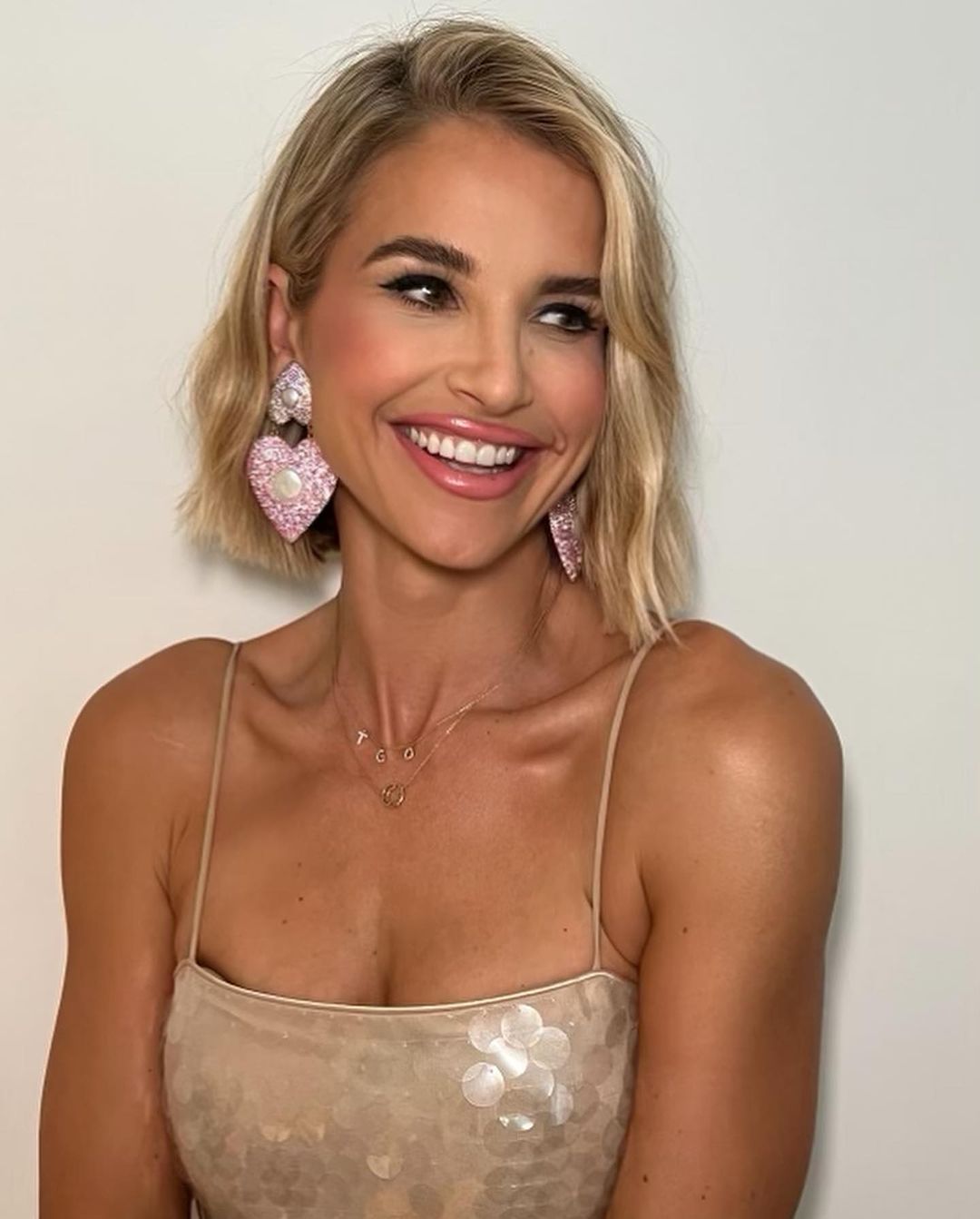 However, Vogue did find some perks to the sober life, as she has appreciated mornings without feeling the side-effects from the previous night's antics.
Claiming she is "a level 50 smug the day after."
Saying: "I'm like wasting around going, 'I'm just going for a run, you alright there? I'll be back by the time you surface'.
"That's a nice feeling but it doesn't eclipse the feeling from the night before when I want to get involved."
Luckily Vogue is in good company, as Spencer previously quit alcohol, and owns a non-alcoholic drinks company, CleanCo.