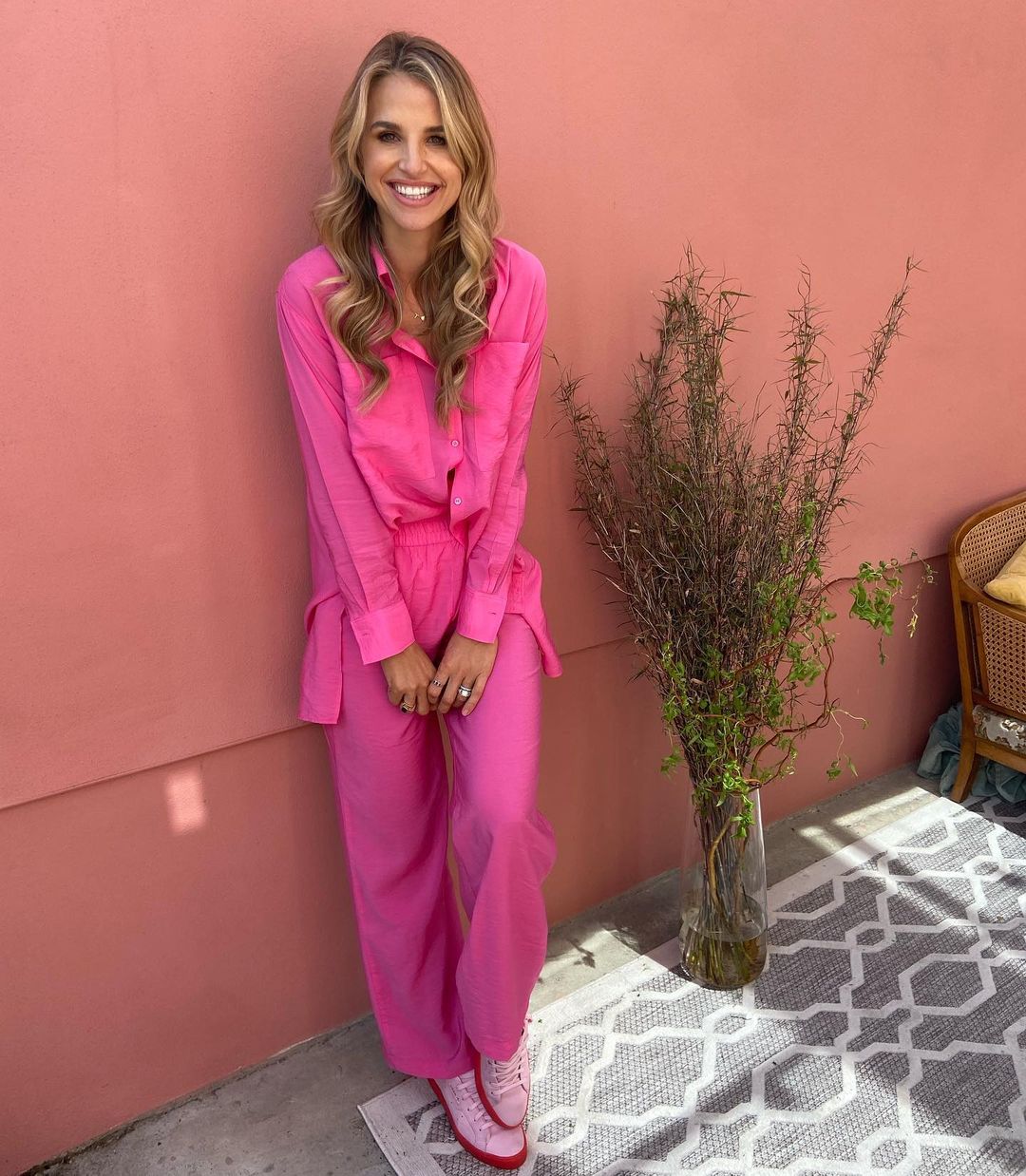 Vogue Williams has opened up about the tough reality of her third pregnancy and how it's made her re-think her desire for four kids.
The Big Deal star explained to the MailOnline, how "hard" this pregnancy is as she is suffering from "all day' sickness." Saying, "I get lots of messages like 'how are you doing this' when actually I spent yesterday in bed. I just felt terrible. "
"I like to point out that Instagram is just a show real, it's not my full day."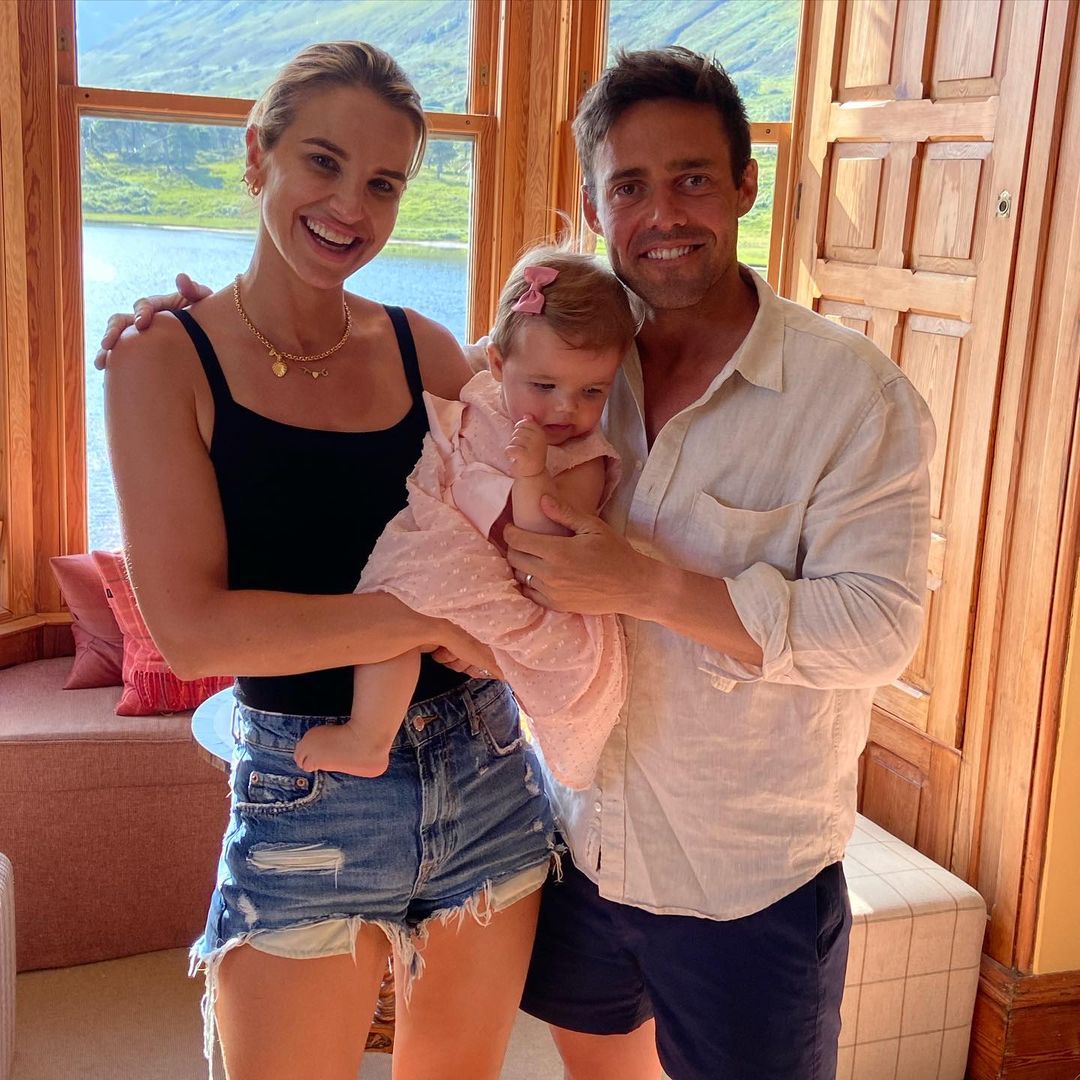 The reality star also spoke about how this challenging pregnancy has changed her mind about having four kids. She shared; "I would have said yes to four of them, pre this pregnancy but now I think three is enough. I'd have to get a new car. I don't know where four would fit!"
Vogue also spoke about how she manages pain and the issues she's facing during her third pregnancy; "Moving for me is really important, even for half an hour a day makes such a difference for me. I get quite bad pelvic pain in pregnancy and my legs get sore, so a stretch is always good."
But the soon-to-be mum of three also highlighted the importance of knowing when to take a break. Explaining; "but not doing anything is ok too, listening to your body is very important. Pregnancy is hard."
And not just a break from exercise, but also from work. Vogue, who is a bit of a workaholic and always has a new project up her sleeve, actually took a step back from her Sunday radio show at Heart, to focus on herself and her family during this time.
"I definitely did think that I needed to slow down a bit. I wouldn't say I always get it right because it is really hard to get the balance right, but I am really lucky because I do get quite a bit of time at home now."
The Howth native and her husband Spencer Matthews revealed the sex of their new baby back in December. In an exclusive with Hello! Magazine Vogue said, "We're having a little boy!"
Vogue and Spencer have two children already, Theodore, three and Gigi, one, it seems Theodore is keen to have another boy in the house…
"My sister asked Theodore if he wants to have a brother or sister and he replied: 'A brother! I don't want a sister, I already have a sister.' So he's delighted," she added.