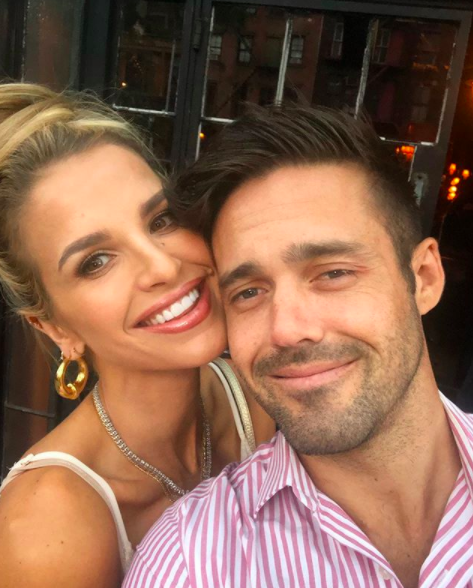 Vogue Williams has hit back at trolls who took to social media to criticise her parenting style.
The Howth native is mum to Theodore and newborn daughter Gigi Margaux, and after going on a lunch date with husband Spencer earlier this week, was inundated with questions and remarks over the decision.
"Don't you breastfeed your baby?", one follower asked, to which she responded; "I do breastfeed exclusively, not that it's any of your business. The baby was on the lunch date with us, also, your choices are not mine. If I want to have a date with my husband and no baby I can. The joys of portable breast pumps."
She shared another post later in the evening and said, "I had to laugh at some of the comments on my post yesterday. I went on another lunch date today.
"Oh, and yes, I'm breastfeeding. Gigi was with us and mothers don't need to be chained to their houses to be considered a good parent."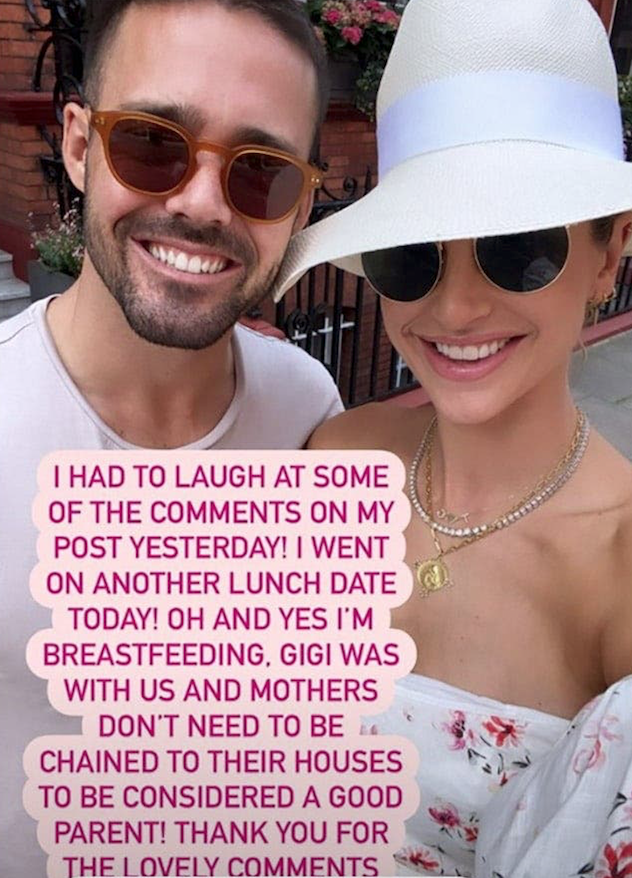 Vogue and Spencer have been savouring every minute with their two kids and watching their relationship blossom.
Vogue previously revealed Theodore is enjoying life as a big brother, but it took some getting used to.
Speaking to Hello Magazine she said, "He's been getting a lot of presents off a lot of people. It's like Christmas in this house.
"We want him to feel special, but actually, he's been spoilt rotten. He loves his sister though, and he says 'Baba!' He loves holding her. Though he had a couple of quite jealous days at first."