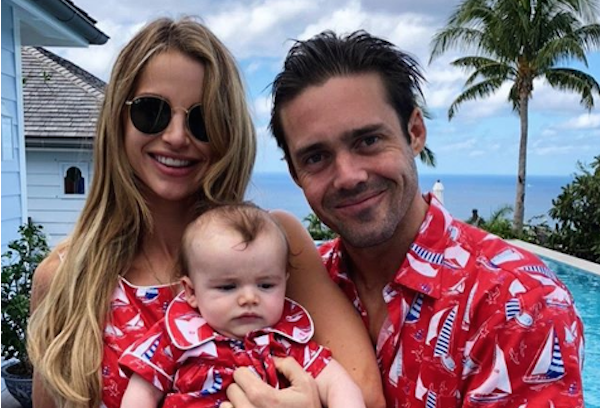 Vogue Williams has opened up about feeling 'parent shamed' by her online audience.
The Irish model and DJ welcomed her first child with husband Spencer Matthews back in September, and has now hit back at people who shamed her for opening up about stopping breast feeding little Theodore when he is six months old.
'Last week, I was parent-shamed after I posted a picture of the first time I ever breastfed in public," the beauty revealed in a piece for Grazia UK.
"I described how embarrassed I'd felt (I can do it anywhere now, once in the queue for customs at the airport). I also said I wanted to stop breastfeeding next month, when Theodore is six months old, and asked for advice on formula milk.
"Then it exploded. People were arguing about whether 'breast was best' and if I should be breastfeeding for longer. In the end, I had to turn off the comments. I was lucky to be able to feed – Theodore took to it quite easily. But some mothers' milk never comes in, some babies are tongue-tied and some mums just don't want to.
"Good on every mother, whether they breastfeed or not, because this is not an easy job and as long as you and your baby are healthy and happy, that's all that counts.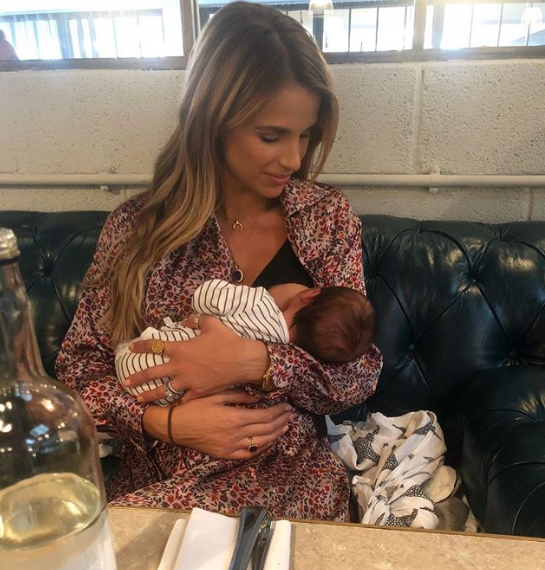 'As a mum, the last thing you need is to be parent-shamed. Negative comments do affect you, and it made me question whether I was selfish. In a way, I am doing it for selfish reasons: I'm going back to work full-time this month, and Spencer and I want to try for another baby at the end of this year. After nine months of pregnancy and six months of breastfeeding, I want to feel like myself for a while before I get pregnant again.

Vogue and Spencer have been busy ever since baby Theodore arrived, with new reality show Spencer and Vogue and Baby Too hitting our screens last month – but Vogue also says she felt shamed by her followers for going back to work too soon after giving birth.

'Two weeks after I gave birth to my son Theodore last September, I attended a work event one evening. I was only there for 45 minutes and went straight back home to him. But the next day there was uproar online. People were judging me for going back to work so quickly.

'In any case, getting to six months feels like a massive achievement that I'm really proud of. I don't need to have women putting me down, or saying they're a better mother than me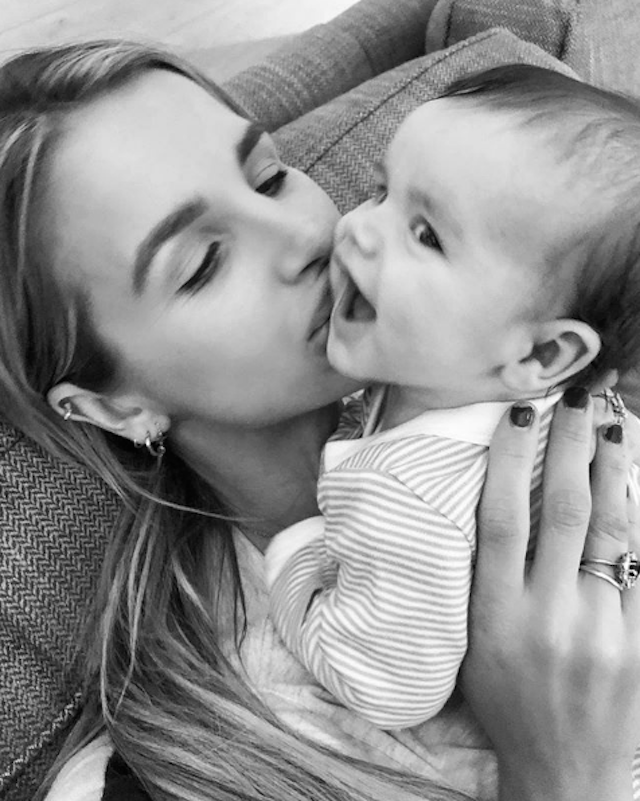 " I won't be made to feel guilty about being a working mum; it's my choice, and I know I'm doing a good job. The first time I got parent-shamed, I cried. But Spencer has taught me not to care what people say. Otherwise you can get sucked in and start thinking, "Am I really like that? Is that what my body really looks like?"
'This won't stop me from sharing pictures, but I'm careful what I post about Theodore. I do think social media can be positive – there are so many parents online sharing their experiences. I talk to other parents and I've made some brilliant friends. But it can also be nasty. As women, we have to be supportive of each other. What you choose to do with your baby is up to you."
What do you think of Vogue's comments?