Vogue Williams has opened up about the big mishap on her Spanish holiday, which led to some local residents shouting at her.
The model, along with her husband, Spencer Matthews, and their three children, Theodore, Gigi, and Otto, were enjoying a family holiday at the Spanish country club La Reserva Club Sotogrande, when Vogue accidentally damaged property.
Explaining what happened to Joanne McNally on their podcast, My Therapist Ghosted Me, Vogue shared how when picking up a parcel from the front gate, she drove into the access barrier.
Confessing; "So, I was at the top of my apartment block and they have a security hut there and the things that go up and down – the electric gates.
"And I stopped to get my package. I got sent this package, it was a dress I really love and I was excited."
Continuing; "I went to the gate and I stopped at the barriers which they had open for me but I thought 'Oh I'll stop and get my package.'"
"I jumped out and got the package and saw someone was behind me so I started to panic because I didn't want to leave her waiting."
"So I jumped in the car with the barriers still open and drove – and one barrier was not still open! But I opened it permanently."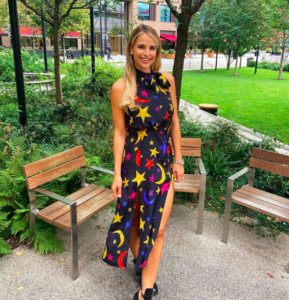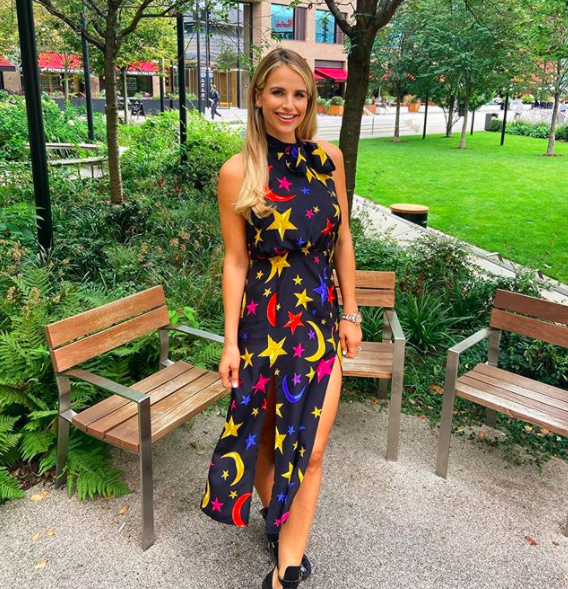 After the accident, some local residents were unimpressed with the DJ's mistake, and began giving out to her for breaking the gate.
Explaining; "They started giving out to me, naturally."
"And I was like 'Can we not just push it back, it hasn't came off, it's just bent the wrong way' and they were like 'No, no no!' and I was like 'Okay I will pay for it just don't tell my mam.'"
"They were freaking out telling me not to touch it."
Luckily for Vogue the gate was fixed when she went back down, actually looking better than before the incident.
"By the time I got back, it was back in place. It looks better than it did before actually." she added.