Vogue Williams and Joanne McNally are coming to our tellies very soon!
And we honestly couldn't be more excited.
The pair have been teasing their new TV show for months and now we finally have a release date.
And also what we're actually getting into.
The show's synopsis reads: "How can we all have better sex? Well, presenter Vogue Williams and comedian Joanne McNally are about to find out.
"Presenter Vogue Williams and her mate and comedian Joanne McNally are going on a girl's trip to Ibiza to find out where they sit on the sexual spectrum – are they as open minded as they think, or are they lights off, t-shirts on, prudes at heart?
"Sex Drive will see Vogue and Joanne meeting, and experiencing, people and communities that are pushing the boundaries of conventional sex. This isn't a grubby exploration of pampas grass swingers, but a sex and body-positive journey, filtered through the lens of best friends who do not hold back.
"It's a raucous, real-talk, funny road trip with heart that approaches the world of sex, spirituality, and wellness in an entirely fresh and riotous way. Is it the Gwyneth Paltrow approach – wafting around with her washboard stomach, telling us how to steam our nethers, shove a jade egg up 'there' and then watch on while a stranger waves the air until they climax – the average girl's experience of a sexy time? Should it be?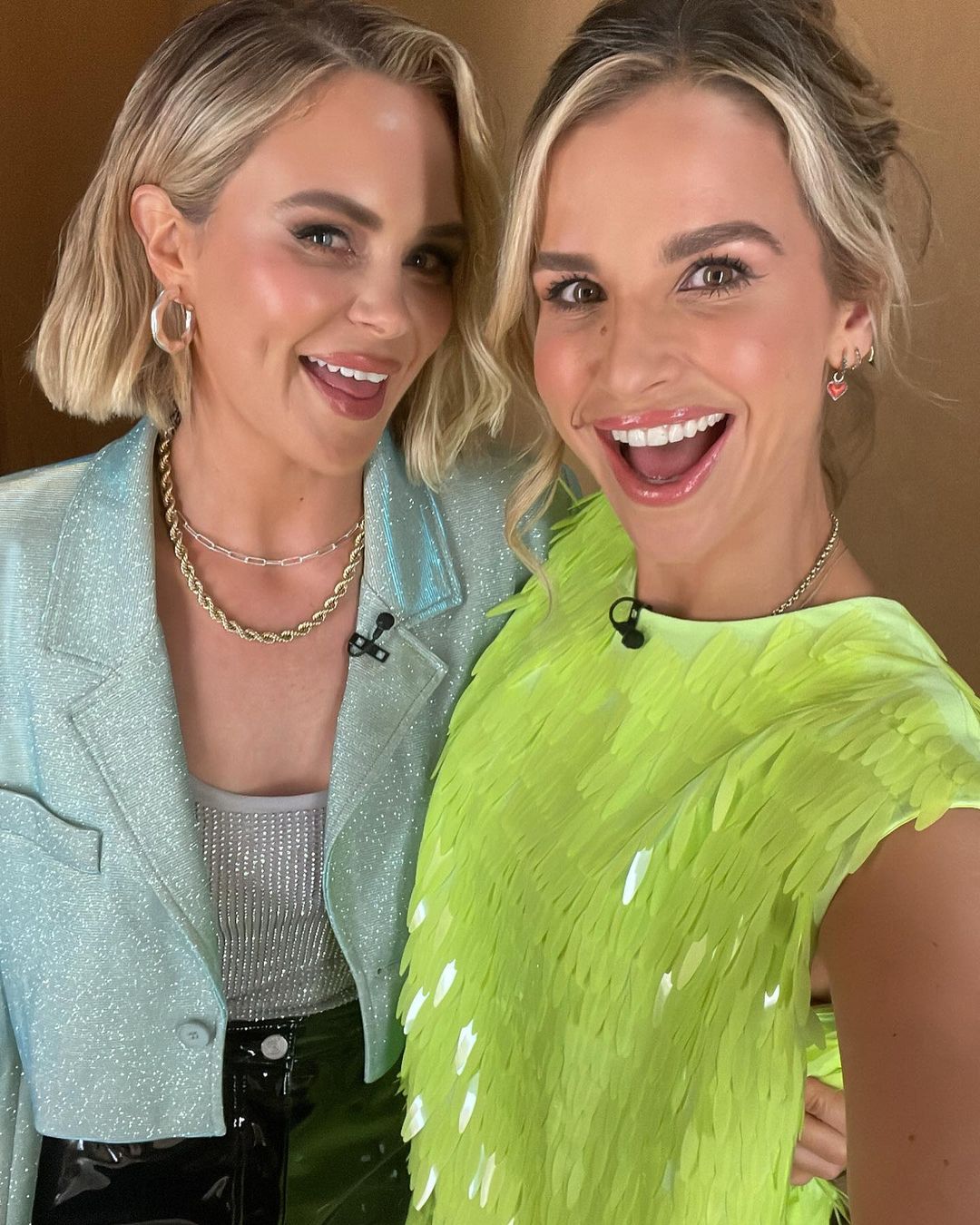 "From steaming their 'yonis' in a field, to a wild night out at an erotic nightclub in the heart of Ibiza's West End, we'll follow the duo's every move as they endeavour to reach a higher sexual and spiritual plane and overcome their own inhibitions.
"But will Joanne and Vogue be changed women? Will they learn brand new things about their bodies that can enrich their own sex lives? Or will they leave with more questions than they came to the island with?"
The show will air on September 21st on E4 or you can watch it back on the Channel 4 player.
Speaking about the show, Vogue said: "I loved Ibiza, getting spanked by Joanne was certainly a highlight. I feel like we really took our friendship to the next level on this trip."
While Joanne added: "I had an absolute ball in Ibiza and I can't wait for people to see how liberated I now am and what a frigid Vogue is."
Joanne & Vogue's Sex Drive is available to watch September 21st on E4 or stream on Channel 4