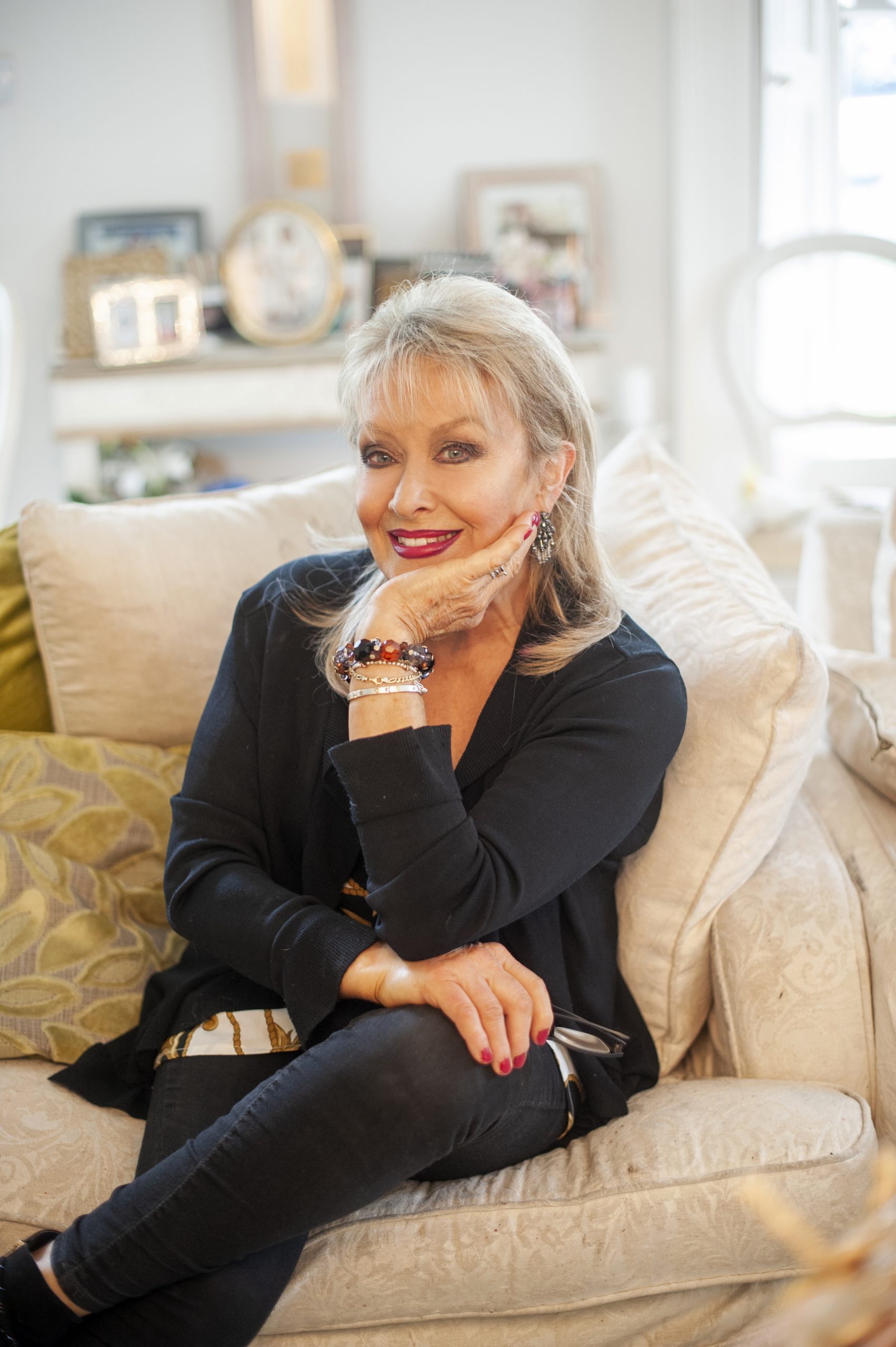 It's been a long time since VIP has had such a hilariously outrageous phone conversation (some of which is unprintable!). Theaters may be closed, but Adele King – that's Twink to you and me – is keeping drama alive, running her own one-woman show down the phone to VIP, from her home in Knocklyon, south county Dublin! The legendary entertainer is full of chat – and as always has lots of stories to tell. And, of course, these stories are peppered with colourful language, comical vocal impressions and hilarious anecdotes. It's a bit like being at an x-rated Panto!
Despite our best efforts we can't get a a word in edgeways! But, to be perfectly honest, we really don't want to. Because this is hands down the best laugh we've had in ages. She's just a total hoot and in a complete class of her own. She's a one off. A knock off on no one, but herself. And the years have not dimmed her whimsy in anyway. Brilliantly eccentric and hugely talented, she has kept us entertained through the decades, both on and off stage and screen. But also, she is, as you well know, the most exquisite master baker and more recently a gifted artist, too. We adore her – quirks and all.
We talk 70th Birthday celebrations, and how despite lockdown it was her best birthday ever. She tells us about her small menagerie of animals at home, and how she has the health of a "shire horse" and the "energy of Maggie Thatcher". She also reminisces on all the absolutely fabulous VIP shoots she has done down through the years, from when the girls were very young, to a shoot with her her ex-husband David Agnew not long after they moved into their then new family home, Idrone House.
She has promised to shoot with VIP at home again soon. Adele, we are holding you to it! We cannot wait…!
Adele, happy belated 70th Birthday! We know you had a blast…!
The day was amazing. People were calling to the gate all day with flowers and cards, it was just unbelievable. Hundreds of cards from people from all over the country, it was ridiculous. I was a week opening cards!
That's so lovely. And your girls, Naomi and Chloe, made every effort to make sure that this milestone birthday was extra special in this locked down year.
The girls – oh my god – they made this video tribute for me. It was over two hours long. Anybody who is anybody in Irish tv and radio was on it: Ryan Tubridy, Marty Whelan, Marty Morrissey, Louis Walsh – you can't believe the people who are on it, it's ridiculous, one shock after the other. Some of the drag queens even got completely dressed up, with scenes behind them, and wrote parodies for me. If we weren't crying with laughter, we were balling.
Sile Seoige wrote a beautiful tribute thanking me so much for how well I looked after her on You're a Star. I didn't know at the end of the night whether to go to bed laughing or crying. It was out of of this world.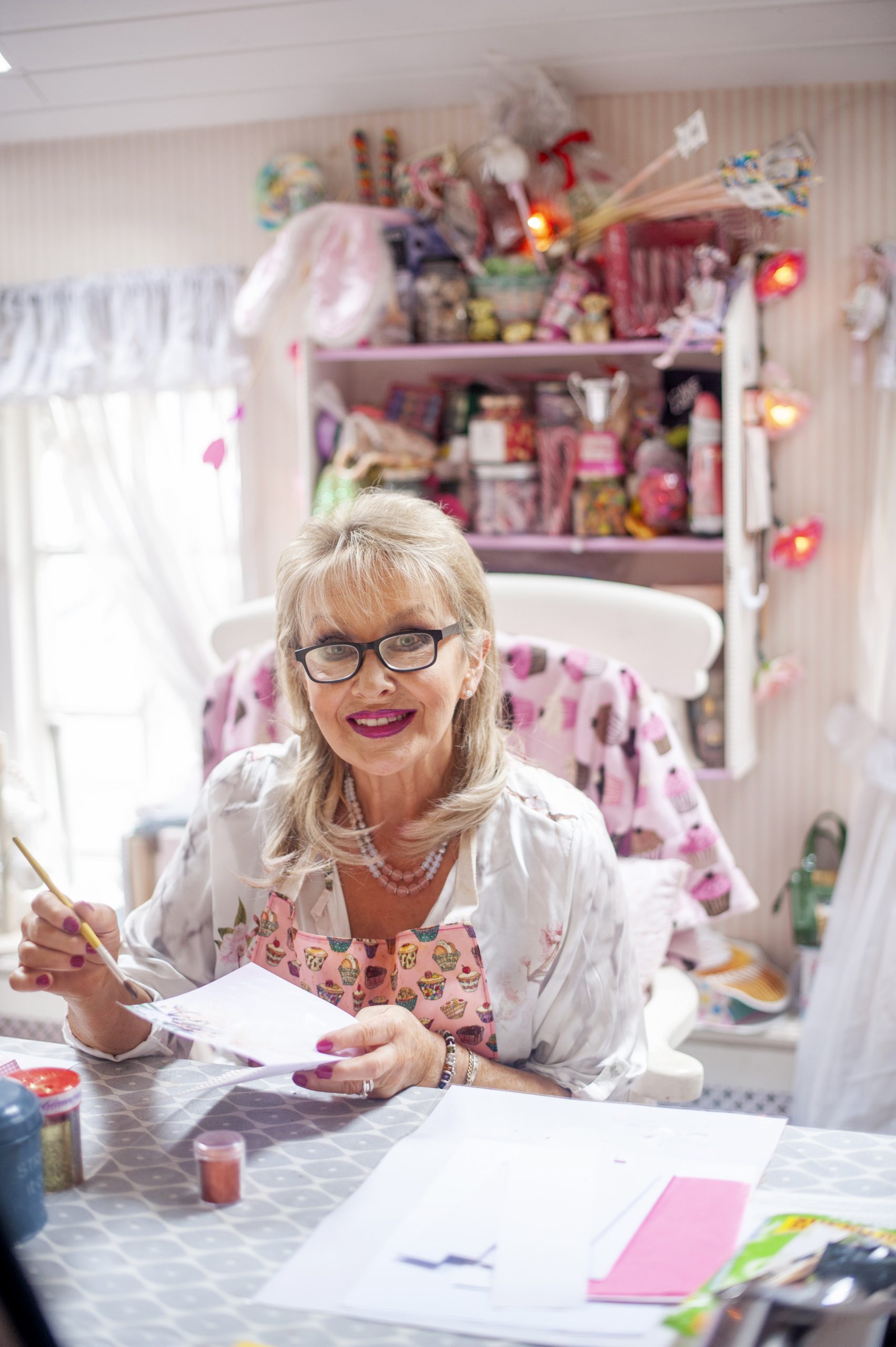 And all that craic with just the three of you at home! Just shows you…a lockdown lesson, right there!
If we'd had a big bash it wouldn't have been as special. If you had the Kardashian money and you hired a yacht, it wouldn't have ben as personal as this. This way all my besties in my front room for my 70th. It proved that the very best gift you can give anyone is your time. The time Chloe put into that video and the book she made too. And Naomi who is the most gifted chef cooked the most exquisite lunch and dinner. They really were exemplary. I couldn't have been happier.
That two-hour video must have made you feel so treasured.
Before the video even started the girls said to me, "Mum, this has even changed our view of you. These incredible people from all walks of life talking about you, the way they do. It has made Naomi and I so proud to realise how much you are loved." I'm not often stuck for words, but I was. I haven't got sufficient adjectives in my Oxford dictionary brain to sufficiently thank the girls – and everybody for this. But what spurned Naomi on to do it was this: one of her best friends growing up dropped dead from Sudden Adult Death Syndrome – he was 31. On Facebook and all the social platforms after family and friends posted touching tributes, and she just thought, "What's the use when your dead? The lid is on the box." And she just said, "At your funeral mum, I don't want all these legends saying these things about you and you don't get to enjoy them. I want you to enjoy them now."
She's right, why wait…
Yes, because the long road is behind me and it's nice to think I travelled it well. I mean they even had one student of mine on it [adopts American accent], he was like, "Hi Adele, I now run a beer company in America and I always say to everybody that every bit of training on how to handle myself in my life came from you". And then my beautiful nieces, my sister in law and David….it was the best gift ever. And the stunning message from Ryan [Tubridy] about being the mother of Irish entertainment and all the battles he says I waged in RTÉ to get women on tv. He even called me a pioneer…oh my god. I'm still not the better of it.
Hadn't the 70th birthday plan always been for a big showbiz bash with your good pal, Brendan Grace?
Yeah, Brendan and I were born the same year, he's the 1st of April and I'm the 4th – showbiz twins we are. We had always said we would have a big whopping joint party. He used to say, "You're making the cake". And I'd say, "F*** off, I'm not making my own birthday cake". He'd say, "I'll pay for it, you make it". But Brendan didn't get to make it… But Eileen [Grace] and the family sent me from America, what we used to refer to in our house, as the Bottler Box. Now, Brendan would send me these f***** mad boxes all the time down through the years. In the box would be something lovely, something chi chi, some absolute piece of shite from the pound shop and then the card would have every known bar of chocolate cello-taped to it. And for years he sent me these.
So Eileen and the family sent me a Bottler Box. I was crying and laughing going through it. It was such a beautiful gift. I sent out two cards to America, one hand painted one of the little Bottler bird and a painted bouquet for Brendan and Eileen. We might still have a party, when we can…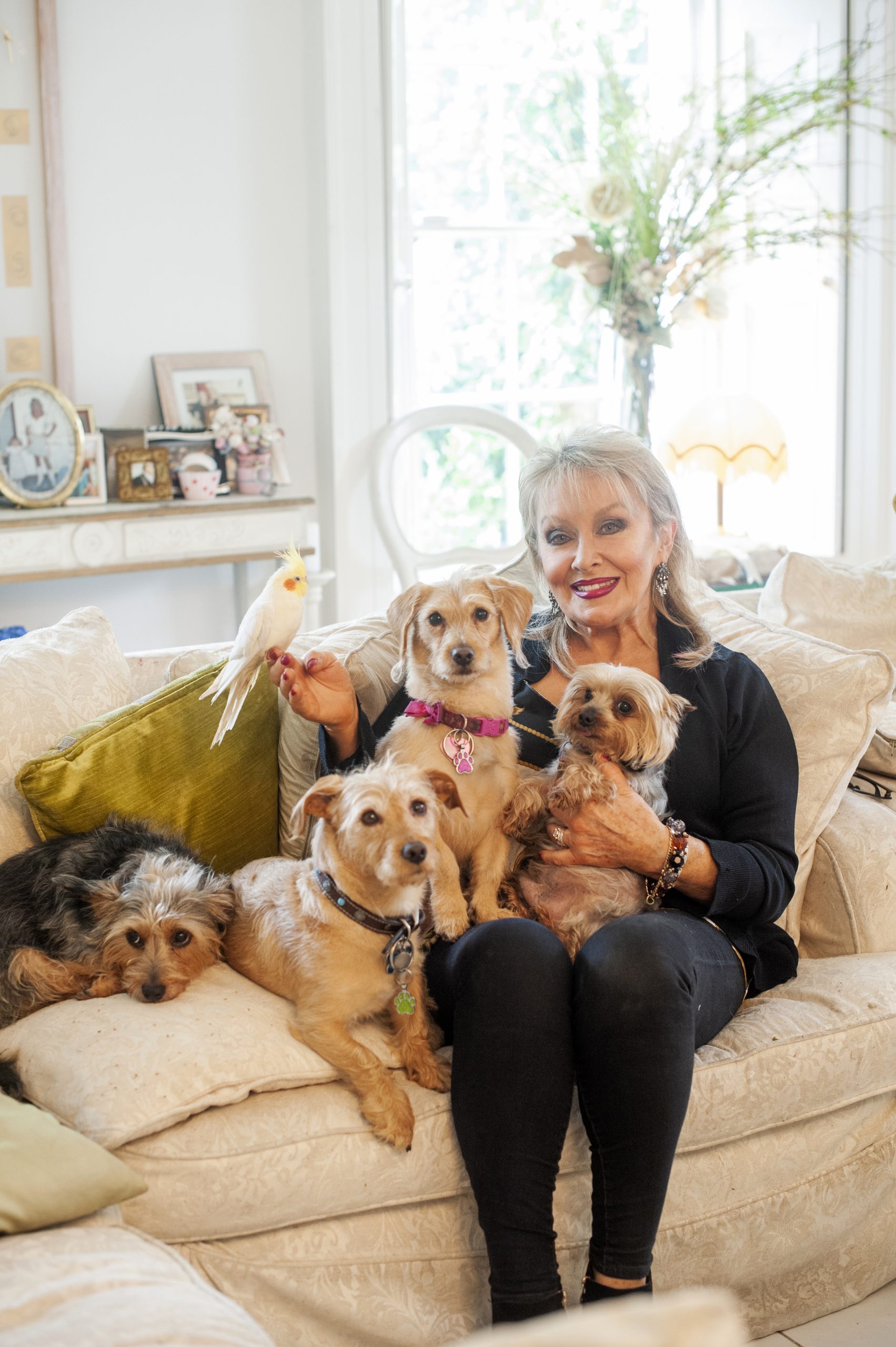 Invite us! We'll make to be free! A big milestone birthday like that often gives us pause to look back. When you did, what did you think?
The only thing I'm regretful about is that I'm unfit and roundy at 70, which is unfair because if it wasn't for lockdown I'd be in so much better shape! [she then tells tells us a very amusing story about the treadmill in her basement which is now broken because a storm blew the door down]… I need to get my butt back on my treadmill because I'm a dancer and I've always been fit as a fiddle all my life…
Speaking of lockdown, how have you found it?
[With a little hesitation she reluctantly admits…] Truthfully, it hasn't taken a feather out of me. But I know it has so many others….The girls and I made a pact at the start – because three women living together, no matter how much we love each other, there were bound to be flare ups. We made a pact that if we were angry we would just walk away and think about it and then come back. I said, "It's us against the world now, not us against each other". And it's worked lovely… but what I have found the hardest is not being able to go and grieve with the friends and colleagues I've lost.
Shay Healy (songwriter and broadcaster) was an old colleague of yours recently lost… you must have great memories together.
Oh I do..I was ten and Shay was 18 when I was in the Young Dublin Singers. Shay was a trainee camera man with John McColgan [co-founder of Riverdance]. They were great pals and then they went from there to being floor managers, so all the way up through my youth I was working with John and Shay. And then Shay and I went out onto the folk scene together, long before there was Maxi, Dick and Twink [the 1970s pop group]. Shay was at our wedding, we were at his. We just have a life long connection really… but I have lost so many of my wonderful friends and colleagues recently – it's terrifying. And suddenly it just starts happening…
Life creeps up…
Wait 'til I tell ya…and god forgive me. When I think back I could cut the tongue out of my head. When I was dating David – and this just shows the difference age makes – I said to him, "God forgive me for saying this David because I love your mother, but every time we go to see her she talks about death and this person and that person dying". [she puts on a mock accent, drops the tone of her voice and starts to imitate David's mum]. I said to him, "David, she only has one of them in the box and the next one is ready to go in." God forgive me. She would have been in her 50's then, and she was witnessing the beginning of her neighbours and friends staring to crash and burn. But you can't put an old head on young shoulders. I just didn't get it. I didn't understand it. I do now…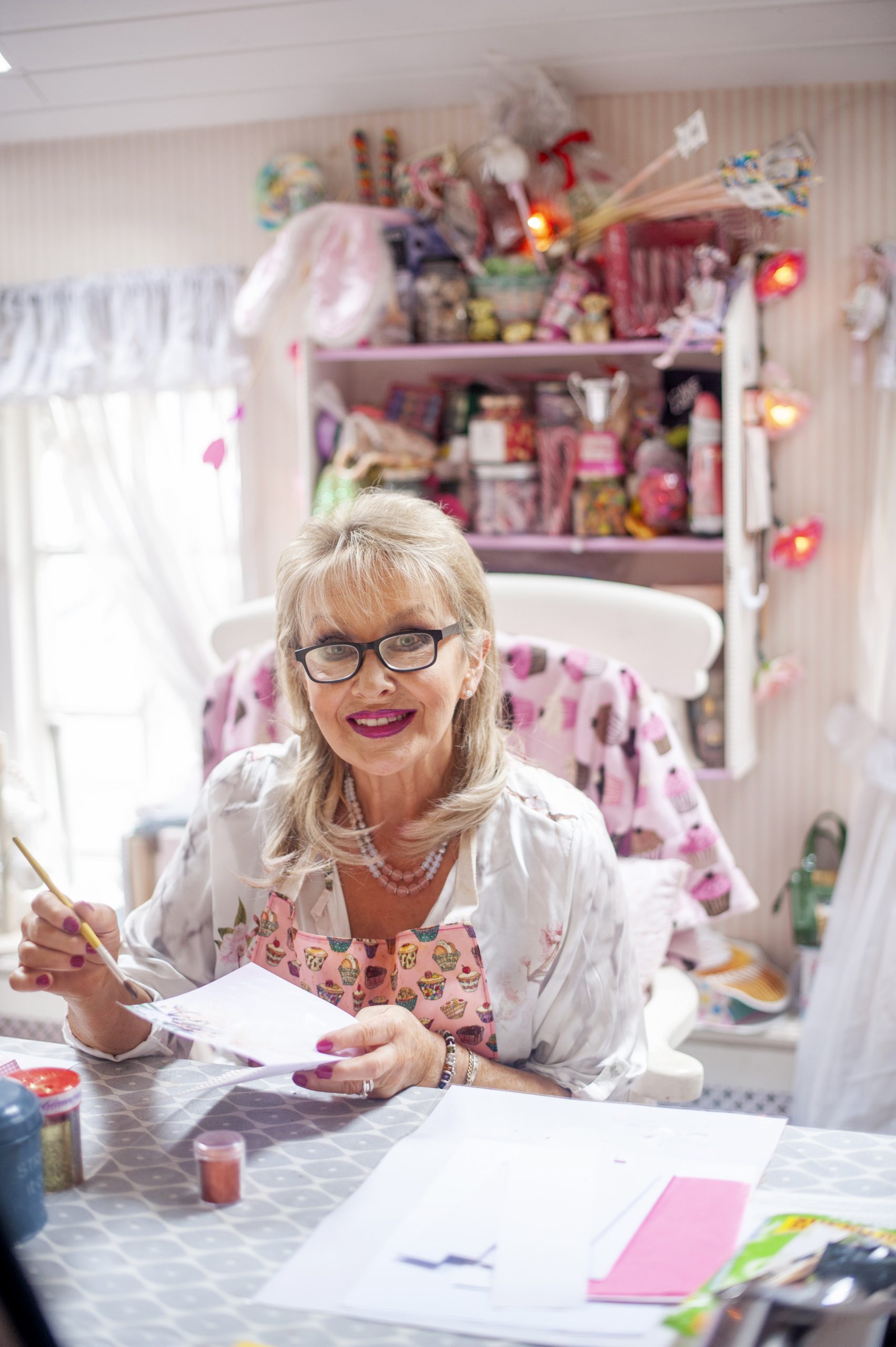 Hindsight can be cruel…! You rang the Joe Duffy show recently, tell us why…
I did…I didn't want to go on because I didn't want it to sound trivial, but I had painted a rather lovely picture of Maxi for her birthday this year and I couldn't buy a frame anywhere because they weren't "essential". I said to Joe, "I don't mean to be trivialising things, but who knew you could get Covid-19 from buying a picture frame?"!
I've a whole loads of friends who own small shops that are never going to open again. Two friends of mine own a beautiful flower shop, they've been open, they've been closed, they've spent a small fortune on screens and now they're closed again. But nine feet from their door is Supervalu and the first thing you see when you walk in is bloody flowers! It's not fair. I got a lovely bunch of flowers from an art group in Cork who said, "Thank you for standing up for small businesses."
Covid has destroyed so many small businesses…
It's destroyed us. We haven't worked in a year and three months.
How are you coping?
[she pauses] Honestly I would say we are struggling. But the only thing we have going for us is our health and it really is your wealth.
The last bit of tv work you did was last year for a RTÉ travel show, High Road, Low Road (find it in playback!) with fellow comedian, Katherine Lynch. It was hilarious.
The show turned out terrific. Katherine and I genuinely hit it off. We had a blast together. But let me tell you this about just how rapidly and how weird the covid thing snuck up on all of us. When the producer rang to talk to me about the travel show, I said, "Where are we going, Bob?" And he said, "I can't tell you. We're going to film you opening the envelope telling you where you're going." I said, "Bob, how long is the flight?" He said, "I can't tell you". I said, "BOB, HOW LONG IS IT?" He mumbled, "It's a long one!" I said, "Bob, I've done them all, I've flown everywhere…". He knew I was having second thoughts.
The following day Bob called and he said, "Adele, I just want to tell you I have a wee carrot to dangle in front of your nose that might sound more appealing. We're not sending you where we were going to send you. We were going to send you to Beijing and film you in the markets and stuff". But he said, "There's some ole Asian flu out there, bird flu, duck flu, it's probably nothing but for health and safety reasons we've decided not to send you there. We've another destination for you, but the flight is only 3 hours."
Close call or what!
So anyway off we go to Tunisia, Catherine and myself. In Heathrow airport on the way we took a picture of this one Asian woman in the airport wearing a mask and we were laughing saying, "Who's going to tell the poor b***h we're not in Beijing now but Heathrow?!" By the time we got back from filming in Tunisia, half of Heathrow were wearing masks. Two days later lockdown started here. That's how rapidly…and we were going to Beijing…!
Unbelievable. On that flight on the way home you and Katherine started planning a show, which you planned to take on the road last year…
Yes, we were all set and we thought we might knock the edges off it and start at the little Theatre in Moat. That was in March 2020 and the plan was for a September/October show…but of course, no chance…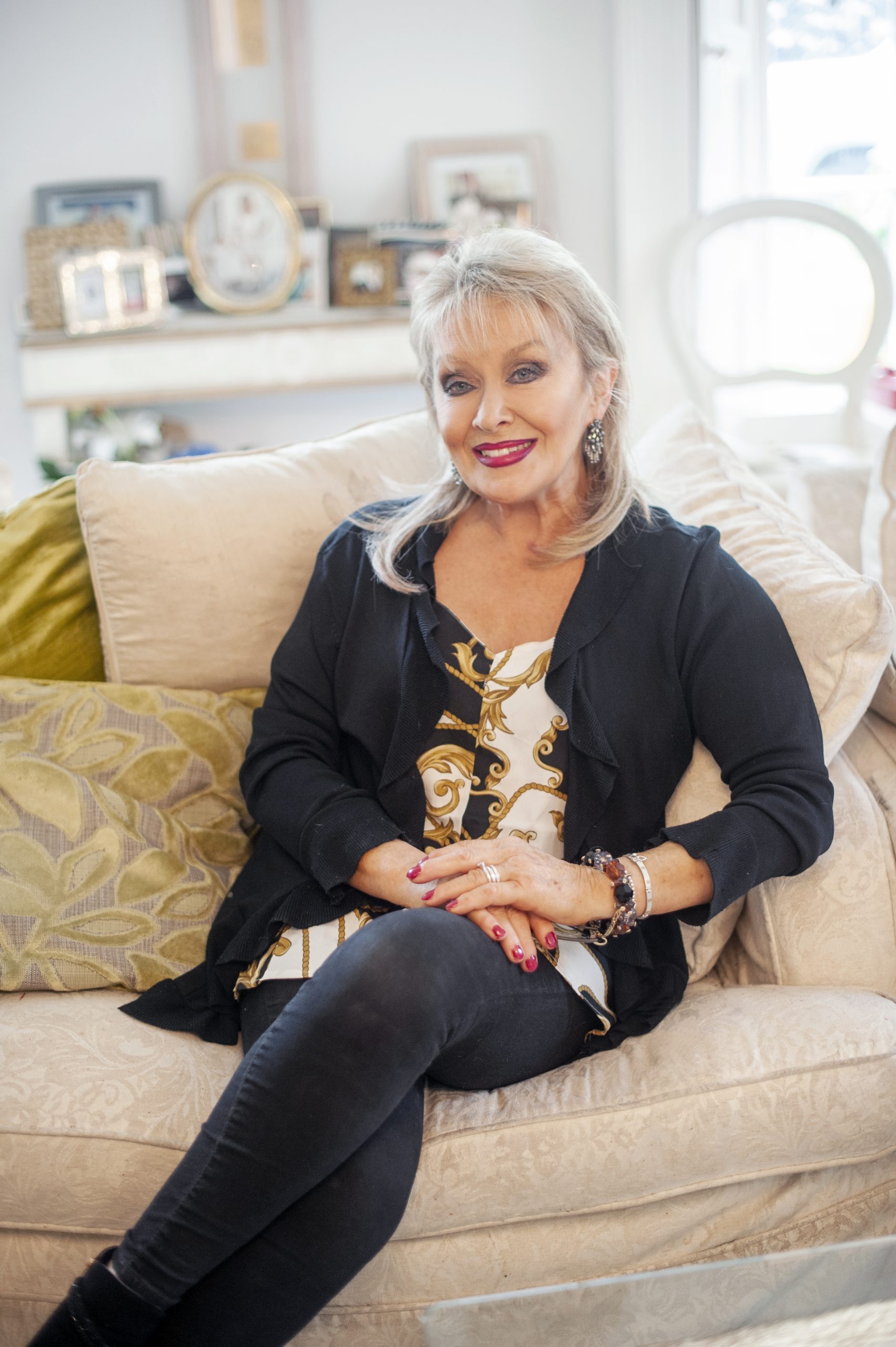 Do you think it could possibly happen this September?
I don't know…my worry is this: I was watching a live show the other night and marvelling at a massive standing ovation in a theatre. And I thought, "Did I take that for granted all my life? Did I just think think that it would never end?" I've been blessed in my life not to see many empty seats. And the idea of not seeing a packed house and only clutches and booths of people you're trying to make laugh is daunting…I don't know…because I don't know at what juncture people will be willing to sit again, shoulder to shoulder. I'm afraid I'm sorely pessimistic about theatre.
The entertainers since beginning of time – through wars and famines and epidemics and pandemics – we've been the people who kept peoples' spirits up. And I don't think anybody thought that the people who kept peoples' spirits up would have been more out of work than anyone else on the planet. It's a terrible kick in the teeth for the entertainment industry.
We're all hoping the vaccines are our way out. Have you had a call yet for yours?
I said to the receptionist in the doctor's surgery the other day, "I'm just 70 and no one has called me yet about my vaccine". And she burst out laughing. She said, "Sure you've the health of a shire horse, it will be a long time before we call you in!" [roars laughing]. I'm really very lucky, the doctor has told me before that she'd be out of business if she was waiting for me to come in. I just have had vulgar good health all my life. I don't get the common cold. I've never even had the flu.
What do you put this good health down to? Genes, diet, lifestyle?
Oh I don't know, I think I have an immune system like a horse. Now, I shouldn't say that and fly in the face of God, but I'm never ill, I never get anything….
No aches and pains even? We're crippled…!
No [she answers totally surprised by herself]…the only thing I suffer from is asthma and hay fever. I usually get a horse of an injection around now to ward off being chronically pollinated for the whole season. I am kind of worried about getting the vaccine and that injection back to back…
We texted you last night as we were climbing into bed and you were just setting up for a few hours of painting. Your energy is remarkable…
Well you see taking care of all the animals in my house is a tall order! It's the same as having a big family…! It's only after I get all that that done that I have time to paint…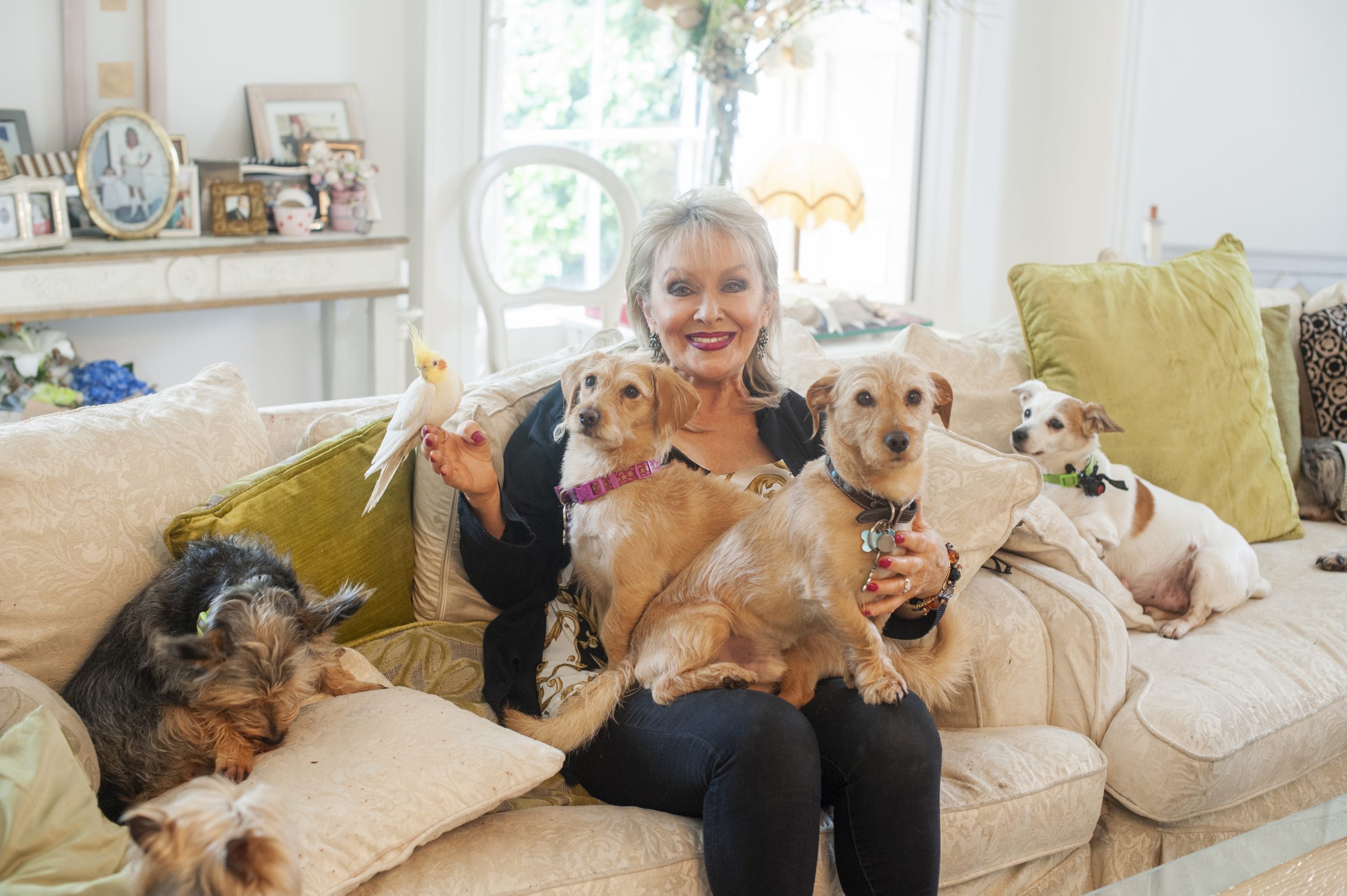 How many animals do you have at the moment?
I'm quite low and I plan to keep it that way. A lot of my dogs last year [she fostered many from Puppy Rescue] passed away from old age. Mary, JJ, Peanut, Rosie – all gone. They had great lives, they lived to 16 and 17 years old. I just have my Teddy Bear [Yorkshire terrier] and Rita Kelly [also a terrier] now, and Chloe's Bonnie and Clyde from America, and I've got Kimberley [the cockatiel that perches on her shoulder]. And I've got cats; three feral cats that I feed and also two inside cats, Taj Mahal and Esther. It's quite a big ask. You really have to be dedicated to it.
Where do all these animals sleep?
The two cats are real kitchen cats who sit by the fire. Chloe's dogs sleep with her and when she's away they sleep with their Nana: me! And my two sleep on the pillow behind me. Yep, they're very much my furry family. They are my whole life. They're family members and if you're not willing to treat them like that, don't have them.
Let's get back to this late night painting. We're intrigued…!
I'm a real Maggie Thatcher, sleep wise. I sleep but I don't really need much of it, I never have. I don't know where it comes from but I do have a big battery. I heard a marvellous line about retiring: "I'm gonna wake up when I wake up, I'm gonna get up when I want to get up and I'm gonna look outside and see what the weather is doing and then I'm gonna decide what I want to do". I love that.
I wake up when I wake up. I get up when I want to. If I'm not tired at night I'll paint, because I have my art work in my room and I'll paint until I think I'm going to go blind and then I'll fall into bed. Or I might watch tv, something maybe on the Discovery Channel. And then I might wake up and say, "Oh, there's lovely light coming in the window, I'll paint that bit of grass". Then I might make a cup of coffee and go back to bed. I sleep on and off and then I'd be up by early midday.
During Lucy Kennedy's brilliant Lodging with Twink episode, even she admitted to being wrecked just watching you go!
Yeah and she even said it in her video greeting! She said that what she learnt from lodging with me was that – annoyingly – I have more energy than she does. Catherine Lynch said the same. My dad used to called me his bunny. A sound engineer years later nicknamed me the Duracell bunny! Just plug me in and let me go!
Down through the years Adele we have been part of some really memorable shoots with you and David and the girls. What's your most standout?
Oh, that's too hard! They've all been memorable in their own way. But let me think [pauses] Rome with the girls was great fun. But I looked awful. I was going through an awful looking phase…
We thought you looked fab.
Oh, I hated how I looked. Not your fault, my fault. We also did another lovely shoot, not long after we moved into this house. I know this because the rooms were empty. There's a lovely picture of me wearing an Alice Temperley gown that Moya Doherty lent me for the shoot. That was a beautiful shoot. We also did a lovely Christmas one, myself and the girls – I loved that. Also I remember a shot in the kitchen where I was wearing a chocolate brown halter neck and the girls were very young. Chloe was wearing a Coca Cola skirt. We also did a lovely one in Beaufort House, [her Tempelogue home bought in 1990] with David and the girls. So many memories…
Memories of a life well lived. Thank you for your time today, Adele. And we'll see you up in yours real soon for that promised shoot!
I'd love that!
INTERVIEW: Bianca Luykx
PHOTOGRAPHY: Colm Henry; Kieran Harnett; Lili Forberg