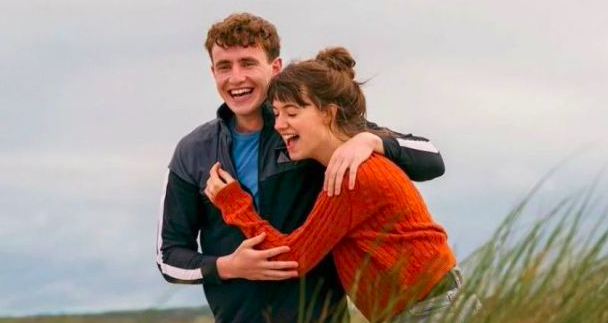 The television adaptation of Sally Rooney's Normal People has debuted on RTE – and it looks like the show has impressed both fans of the book and newcomers alike.
Viewers took to Twitter to share their thoughts on the first two episodes, as protagonists Connell and Marianne begin their love affair in a small town in Sligo.
Here's what fans think so far…
Dilemma of the day: I can't stop watching #NormalPeople, but don't ever want it to end pic.twitter.com/FIDn2xP8XR

— Chloe (@lolasnape) April 29, 2020
actually in awe of normal people. one of the best book to screen adaptations I've seen

— Tomás Azocar-Nevin (@TomasAzocarN) April 29, 2020
Anyone watch @normalpeople last night? Isnt @mescal_paul just perfection!! Already counting down to see the next episode! #NormalPeople

— Éimear Marie (@EimearCashin) April 29, 2020
I somehow binged #NormalPeople in 24 hours and I am not ok. I think I have an emotional hangover

— Á 💫 (@awnya_) April 29, 2020
gonna be reading normal people✈️✈️ i'm in the mood to cry all over again

— saidah (@rizhawkeye) April 29, 2020
#NormalPeople is like your watching real life but the people are amazing at ignoring the cameras

— Michael Cassidy (@MCassidyuk) April 29, 2020
Give 'Normal People' all the awards, please. Thanks.#NormalPeople pic.twitter.com/83Zfi5lV46

— Ben "Stay Indoors" Stephens (@stephens_ben) April 29, 2020
I expected a lot from #NormalPeople and so far, 6 eps in, it has totally delivered but I was not expecting it to evoke such homesickness for Dublin. Trinity, Dublin buses, old man pubs, even the Centra made me pine for home. Dublin, I miss you. I'll see you soon 💙

— Fiona Mc Evoy (@FionaMcEvz) April 29, 2020
Finished #NormalPeople last night and I'm a mess. Exactly everything I wanted it and wished it to be. So true to the book and brought it to life wonderfully 💓 pic.twitter.com/SyCwvSo6Q6

— Samantha Pears (@SamanthaPears_) April 29, 2020
Will you be tuning in to the next installments?