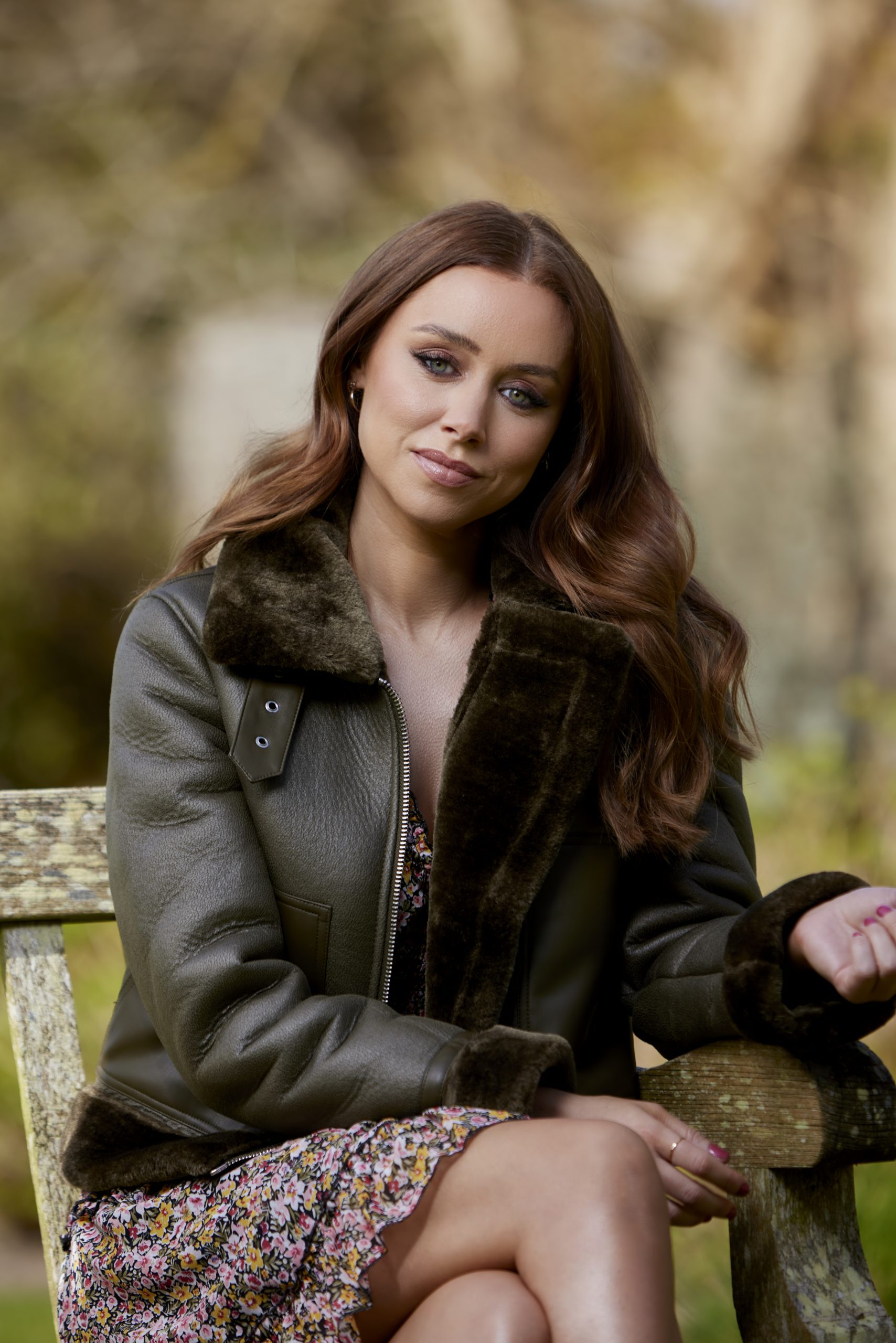 There is a real sense of sisterhood in Ireland when it comes to Una Healy. Ask any Irish woman what they think of the beautiful singer/songwriter from Tipperary and they will collectively show their support, and talk about how lovely she is, despite likely having never met her.
Her popularity began when she was catapulted into public life as a popstar in girlband The Saturdays, back in 2007. Striking and a natural on stage, it was also her down-to-earth, kind nature that drew fans in, especially when they got to know her better in documentary series Chasing the Saturdays in 2013. The band decided to take a hiatus the following year (they still say 'never say never' about reuniting!) and Una got to shine on her own, including TV appearances such as The Voice of Ireland and writing and recording her own music. Fans were thrilled to see the new musical direction she decided to go down, country music-influenced by her famous uncle, Declan Nerney.
Public support soared for Una in 2018 when she had to go through a very public, and painful divorce. But she is resilient. And now, three years later, life is good again for Una. She has learned to not dwell on the past, but to live in the moment. And living, at the moment, is back home in Thurles, with her mini-me children Aoife Belle (9) and Tadgh (6), where she is enjoying family time, keeping fit, focusing on her music and saying 'yes' to new opportunities, such as a new collaboration with makeup brand IsaDora, which she wears throughout this exclusive shoot.
Here, she chats to VIP on female empowerment, awkward Zoom dates and how she and the kids feel settled and content back home in Ireland.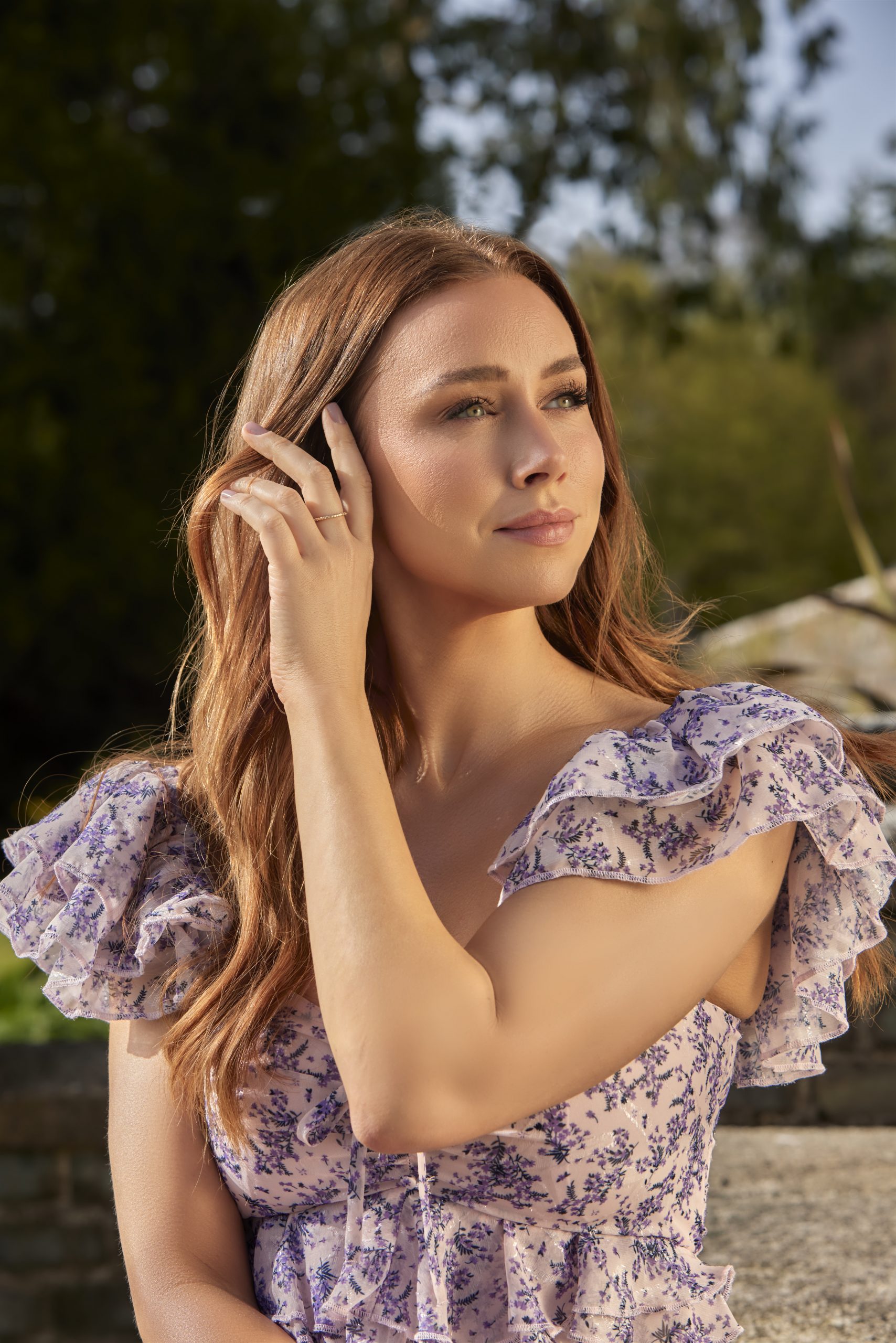 Una, lovely to talk to you! How are you keeping after the mad year we've all had?
I am good, thank you! I'm just back from the shops now and it's so nice to
see them open – it was sad seeing them all with their shutters down for so long. Things are feeling a lot more hopeful now, which is definitely boosting everyone's mood!
Your first lockdown was spent in the UK; just you and your two kids, Aoife Belle and Tadgh. What was that like?
Like everyone else, there were tough moments, but there were actually some very special moments too. Like when we would get on our bikes and cycle down to the only shop that was open, this little corner shop, and we'd stock up on sweets.
We'd come back and throw a pretend party, just the three of us, and we'd have fun with that. But there were times that it was weird and sad and lonely, and I'm happy to be home now in Tipperary around my family.
It must have been great coming home to a bit of extra help as homeschooling as a single parent can't have been easy…
It wasn't, and I was still doing my radio show for Absolute Radio Country too, which I was luckily able to do remotely from home, so it was a lot. I found coming home to Ireland to be a massive relief because I am on my own with two kids, and it can be very difficult raising children with no help.
In a way, I was glad for the routine that homeschooling put in place for me, though. I wouldn't have known what day of the week it was otherwise! I would put them to bed at the same time every night, and we'd always get the work done by lunchtime, so we had the afternoons free. We'd spend a lot of time out in the garden, because the weather was actually so nice at that time. And I got massively back into fitness, which I find keeps my mind strong and healthy as well as my body.
Yes, working out seems to be a big part of your daily life now?
It is! I was always very sporty as a child, so it was actually strange for me not to exercise, so I'm glad lockdown gave me the push to get back into it and have it in my daily routine.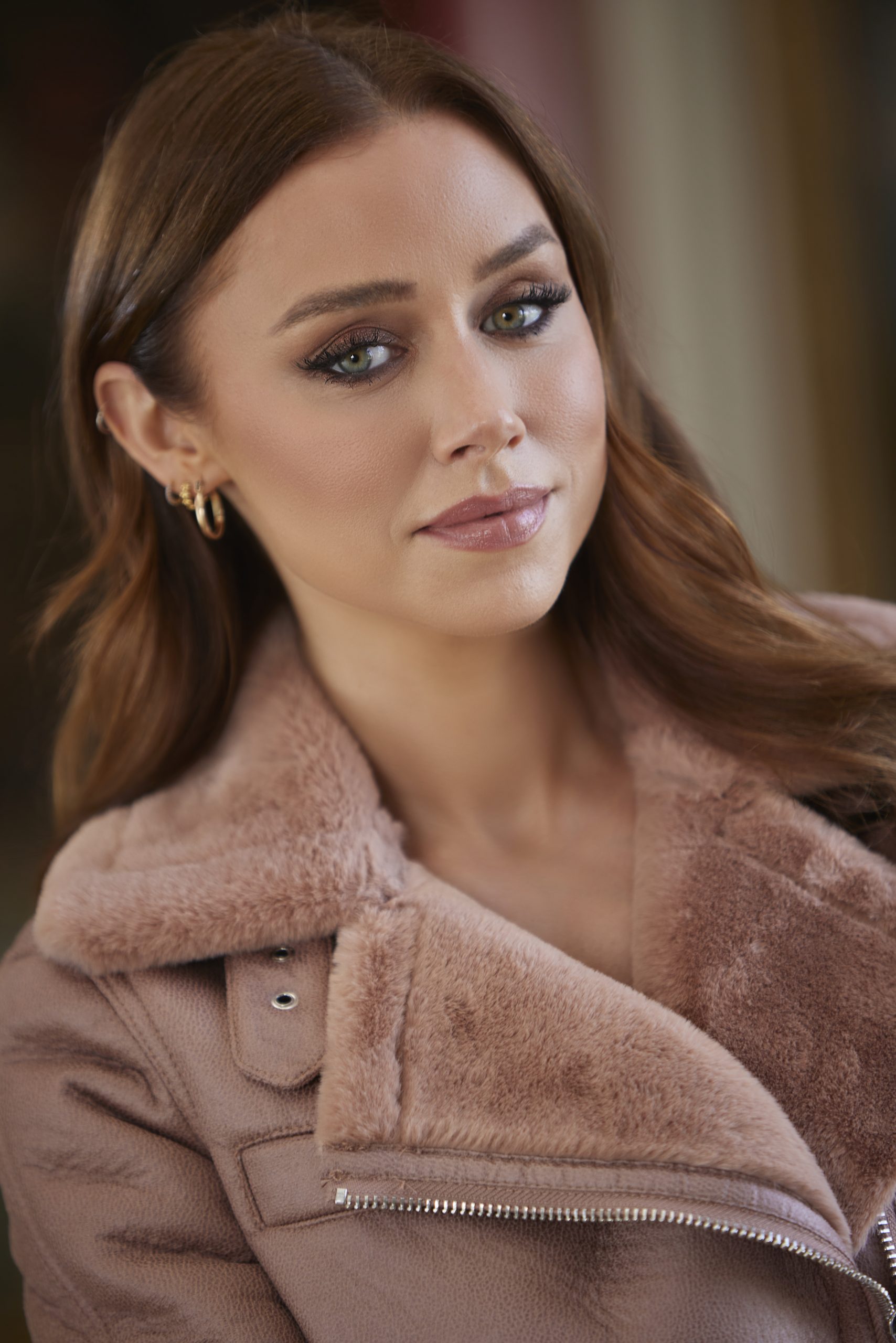 We spotted a picture you shared on Instagram of a Cindy Crawford home workout tape from your early teens that you dug out recently! Talk about a throwback!
[laughs] Yes, I had it on VHS to do the workouts with my 2kg weights! I used to love those little routines! It was to supplement my swimming training when I was about 12, to ensure I was as strong as possible.
Because, as you say, it's not just about the physical appearance; does feeling strong empower you?
Absolutely. And I just always feel better. I never feel worse. Sometimes I don't want to do it, of course, but I put on some good dance music and that motivates me to get going! But you have to be careful as well not to injure yourself! I injured myself doing some press ups last year and had to take six weeks off from doing anything.
I love getting outdoors for a run too; I think going for a run in the fresh air is a great way to switch off from any kind of stress.
Musicians and those in the entertainment business have been particularly hard-hit over the last year. You must be really missing the stage.
Oh, I am. I've done online performances, but there's nothing like a live gig. I'm missing going to shows myself too! It's such a big part of my life, and my social life. So, yeah I can't wait for the gigs to come back, and I can't wait to get out and perform again.
Especially with releasing new music, it's not the same playing it for people
on Instagram! It seems like a few shows are being announced though, so as soon as I can, I'll be getting a tour going.
Another strange aspect of this pandemic has been trying to date during lockdowns! How have you found that?
God, yeah, I did one Zoom date about a year ago – we actually sat down and had dinner with each other through the computer screen! It was so weird! Like, how weird is that! [laughs] It was funny, but y'know that's not real… it's not reality. Even talking to somebody on an app, or texting them, you need to meet them
in person.
You can't tell if you actually have chemistry with somebody by texting them, you have to be face to face. It can be a false illusion that you get on great by text, and think you have a great thing going, but then you meet them and there's nothing there! And it's awkward; there's no way to get out of it if you're on a walk or something!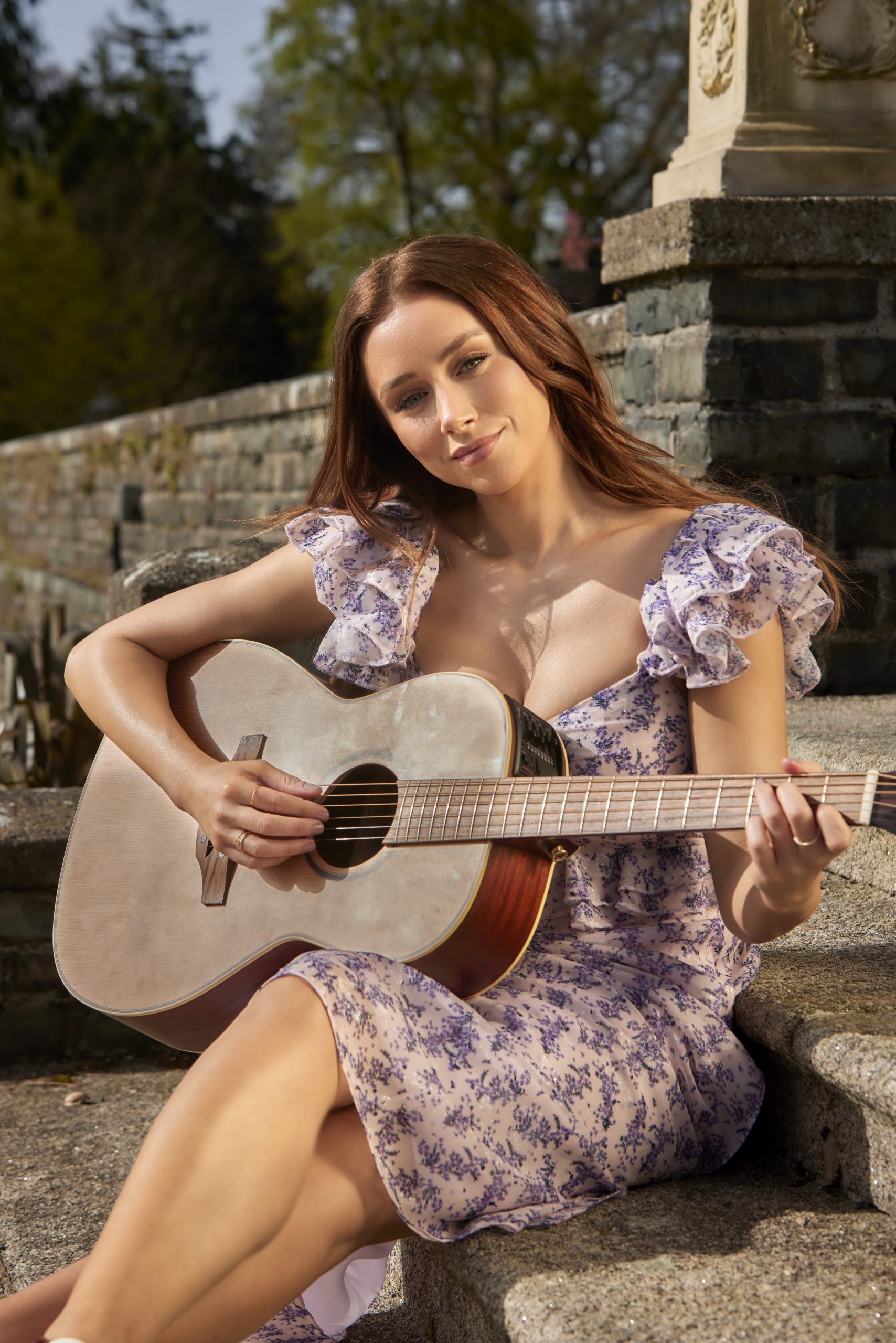 You have to get a friend to do the whole 'emergency phonecall' thing…
[laughs] Yeah, true! I'm sure once people get out and about again the whole dating thing will get easier. It won't be as awkward!
As you mentioned, you're back in Tipp after a long time living in the UK! Are you loving it?
I really am. It's definitely a change; in the UK, we were in the countryside, and everything was far away, even to go and get a bottle of milk. But now I'm back in Thurles and we're really conveniently located in the centre of the town, I can walk to all the shops, and the kids are going to the same school I went to!
The kids are loving it, Aoife has started football and Tadgh has started hurling and football, and they've made new friends which is so lovely.
It's so cute that they're going to the same school you went to. It's come full circle for you!
Yeah it has, I remember bringing them in for the induction day and it was so surreal walking around the classrooms and the cloakrooms – a real sense of déjà vu and nostalgia. They both love it, they're very happy and settled here.
It must be nice to see them learning to speak Irish and playing Gaelic games.
It is, and Aoife's accent is morphing into an Irish one now, which is really cute! It's been really nice to see the kids' friendship develop. They are the best of friends. They rarely fight and get on like a house of fire, and I think during the lockdowns, that really stood to them.
I'm delighted to see them getting to do some sport and play with friends now though as it's not natural for children to be kept at home, they need to be out experiencing the world.
Absolutely. A saving grace over the past year has been keeping busy. And you have been a busy woman! You've had your music, your shoe line, your radio show… and now a makeup collaboration! Tell us more about it.
Yes, I am the new face of IsaDora Ireland, and I'm so excited about it! What I really love is that the brand is cruelty free, and always has been, since it founded in 1983. I love that it represents that and that it's such an ethical brand. And the products are just so beautiful, I wear them all the time.
I love makeup, I never leave the house without a little bit on, and the IsaDora range is perfect for the simple, effortless look. It just takes a few products and five minutes to enhance your features! Their Cover Up foundation is great, it's decent coverage but not heavy, the Grand Lash mascara really separates and lengthens the lashes and I also really love the Face Primer with SPF 30, which is especially important coming into summertime.
And fill us in on what your plans are music-wise? We love your country music sound!
Thank you! I have a single that I've collaborated with someone on that is coming out this month, it's kind of country pop. I'm hoping to keep going with more songs and I have a new album maybe next year, I think that'll be a good time for it, when venues are open again and I can tour.
You seem to really enjoy writing your own music.
I do, it's great. I started writing songs when I was 12, so it's something I've been doing all my life. I find it really therapeutic. The thing about country music is that it's very raw. Dolly Parton said that's why there's such a love for it, because it's so honest and tells a story.
Completely, and I've always worn my heart on my sleeve and written from the heart and on how I'm feeling. It is very honest music, and it can be very raw. You just pick up an acoustic guitar and you can make any song sound country when you sing it in that style!
You have said that you don't want to release any more songs on heartbreak though – you want to bring out a happy love song next!
Yes! The next one is more upbeat actually, the one I have coming out this month – it's a really feel-good song. So I am looking forward to that coming out and people listening to it! It's great as there is a big country scene in Ireland. The country acts here are great at filling up the floor and getting people up and jiving or waltzing.
My uncle Declan (Nerney) was a big influence growing up and a big reason I'm into this music is because of him.
It's been great to see you singing on stage with other country stars like Cliona Hagan. Would you ever record a duet? How about with Nathan Carter!?
I actually did a single with Nathan's brother Jake a few years ago, Take Me Dancing, which was great fun! I love collaborating with people. I've done one with Sam Palladio (star of musical drama series Nashville), one with Brett Young (American country star). I think it'd be nice to do something with a girl, maybe Cliona! Whoever is up for it! It's a nice idea.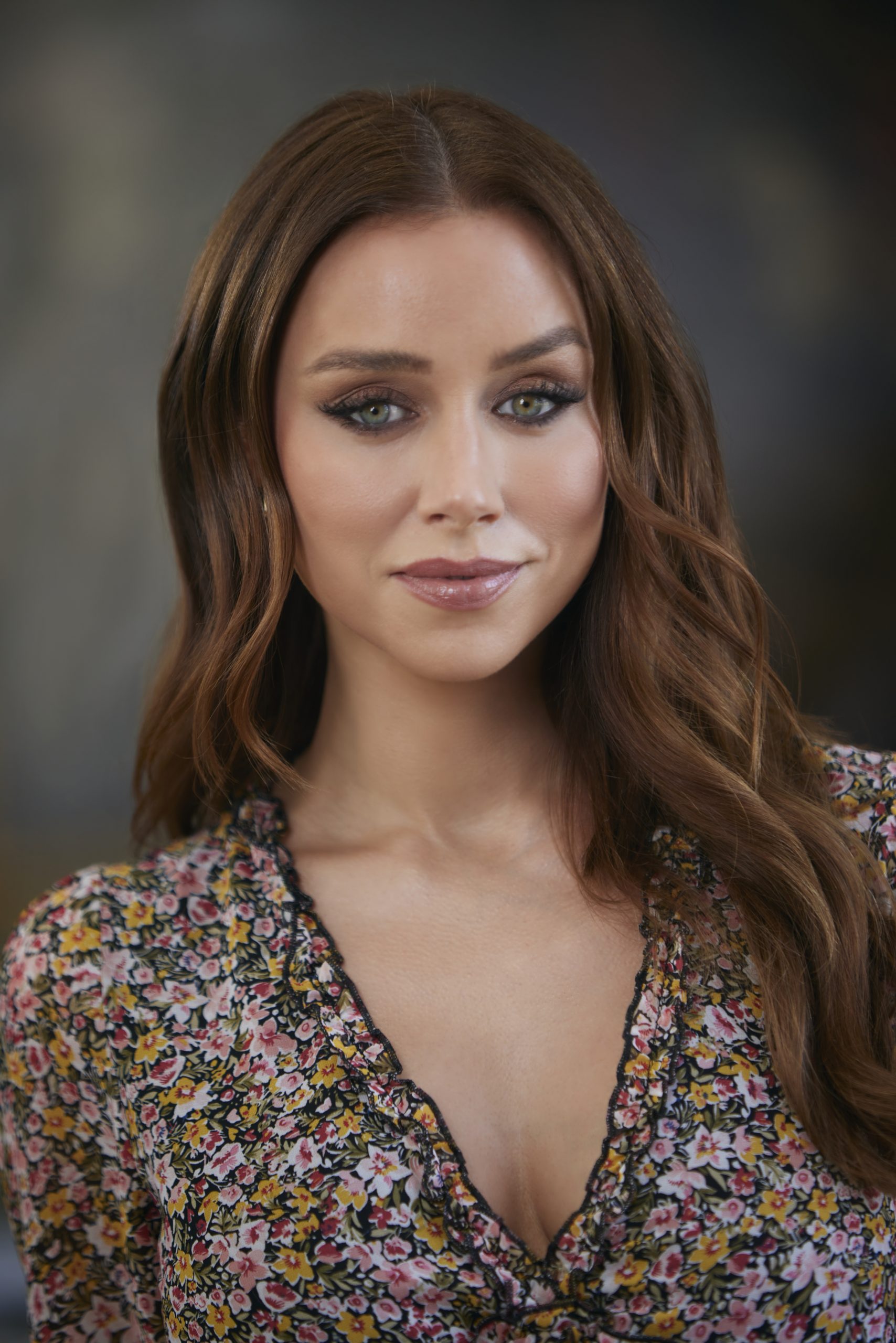 Music really does form a soundtrack for our lives. Are there any songs or musicians that you associate with certain chapters in your life?
It really does, you associate it with so many memories. My mother is always saying, "do you remember that song?" and she'll remember exactly where she was when she first listened to it. Music can take you straight back to a different time. It's weird isn't it? It's so powerful like that. I'm a huge Sheryl Crowe fan, she's a big inspiration for me, and if I ever put on her albums, it puts me in a good mood and reminds me of when I got excited about music in the first place.
As well as country, you obviously have your pop roots. It's really nice to hear you have a WhatsApp group with your former band members in The Saturdays and are still close!
Yes, our Sats Group Chat [laughs]. We haven't seen each other in ages, sure I've only seen a handful of people in the last year, but luckily myself, Frankie (Bridge) and Molly (King) met up just before I left and moved back. It was so good to see them, we all get on so well. We always pick up where we left off, because we spent so much time together in such an exciting time of our lives, and we'll always share that.
It's a good time for girl groups at the moment; Little Mix were the first female band to win the Best Band award at the BRITS and Irish Women in Harmony, which you were part of, was a huge success.
Ah, that was one of my favourite projects to work on over lockdown. We all say that we're a movement; to empower women, to support women and for our voices to be heard. Because it is a fact that there isn't enough Irish female artists being played on the radio and things like that. So it's great to unite together!
It is brilliant to see women rallying around each other. You posted a quote before, "a woman is like a teabag. You don't realise how strong she is until you put her in hot water." We are resilient creatures aren't we?
Oh, god we are. Women are very, very powerful. Y'know, behind every man is an even stronger woman – is that the saying?!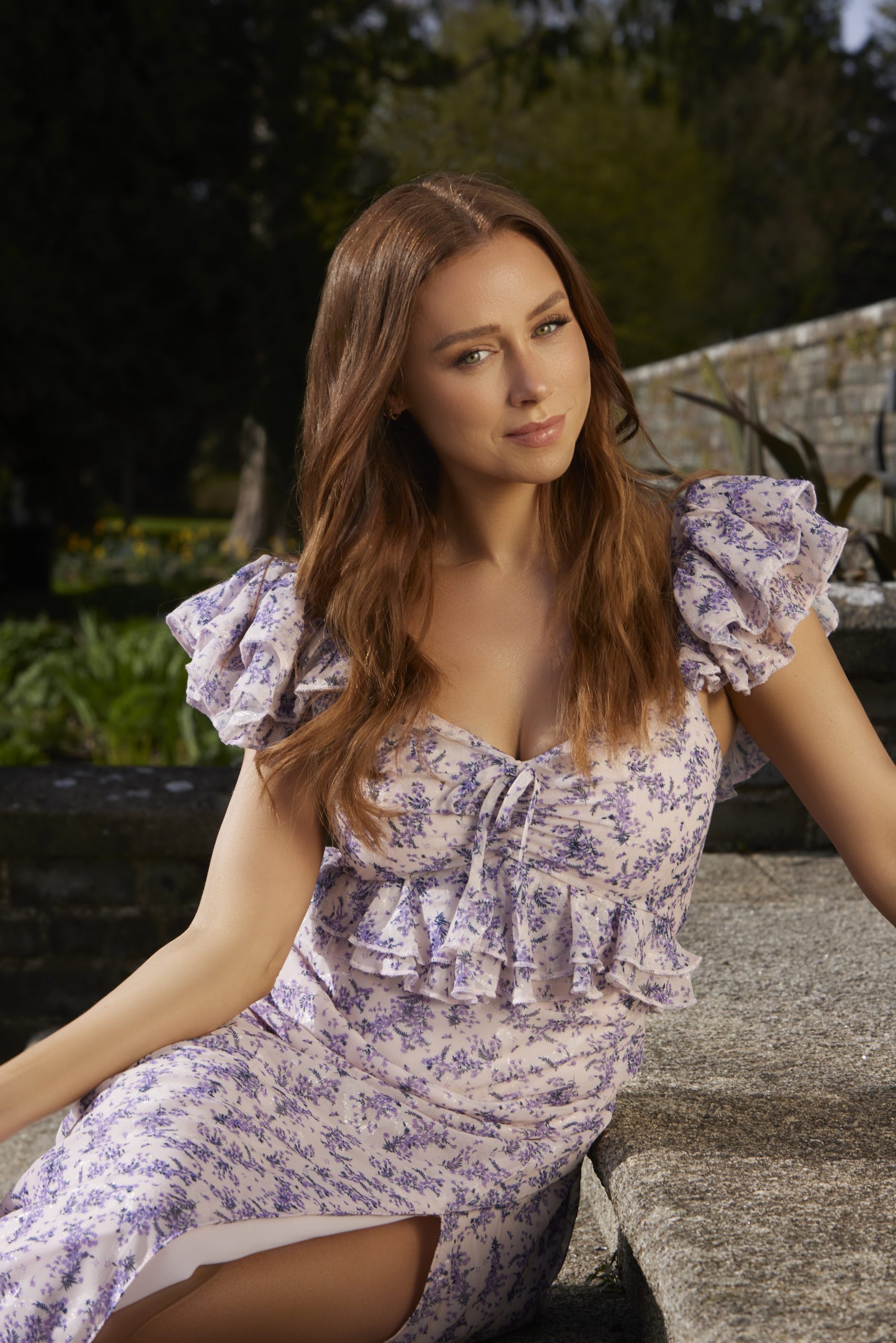 Well, it should be!
[laughs] Yeah, but I guess there wouldn't be one without the other, so we all need to support each other really, and be equal, it's only fair. But it is great to see how far women have come over the years, in terms of having their voice heard, and it is fantastic to see that. There's still a way to go, but it's definitely improving.
Finally Una, as we emerge back into a more normal life, what lessons from lockdown will you take with you?
Just to appreciate each day. To try and live in the moment and not relive the past, or wish your life away to the future – you can only live one day at a time in the now. I've found that I'm much happier in myself doing that. So, that's my motto going forward; don't dwell on the past, and don't worry about the future, just try to enjoy every day.
INTERVIEW: Niamh Devereux
PHOTOGRAPHY: Kevin Fox
MAKEUP & HAIR: Sue Brophy for IsaDora
STYLING: Corina Gaffey
LOCATION: Luttrellstown Castle