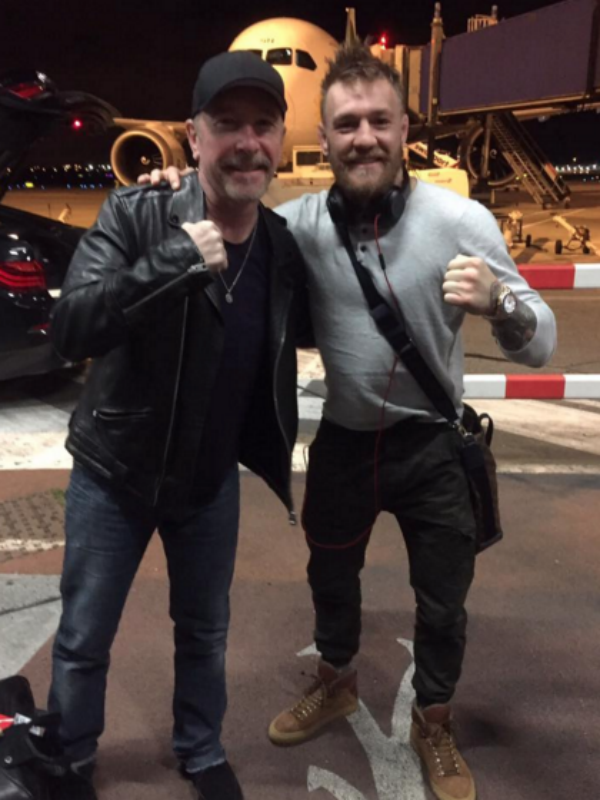 U2's guitarist The Edge has praised Conor McGregor, describing him as a 'top bloke.'
The rockstar revealed that he has met the UFC fighter and that he is a fan of his.
"I met Conor, he seemed like a great bloke," The Edge told The Sun.
Conor has never been shy in showing his support for U2, having spoken on social media about his love of the band.
Me and Bono pic.twitter.com/tPWV7HEzij

— Conor McGregor (@TheNotoriousMMA) September 11, 2016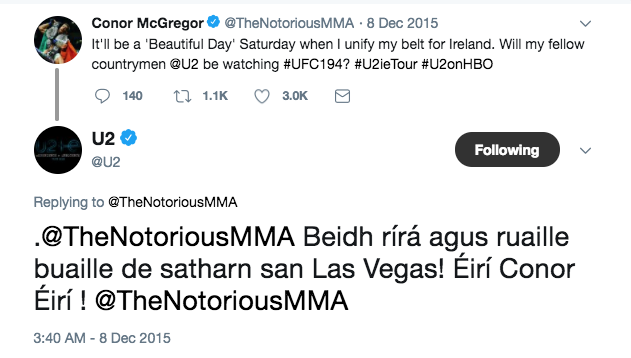 The fighter even asked Bono to perform at the Mayweather bout last year, Bono reportedly declined due to a wedding.
David Howell Evans AKA The Edge added that from personal experience, he got on well with McGregor.
"It's hard for me to say anything other than what my own experience was. He seemed like a great guy and I'm a fan."
"What happened in New York, I don't know what the hell was going on there, whether it was a publicity stunt or what the hell, I don't know. But my experience of him was a positive one."