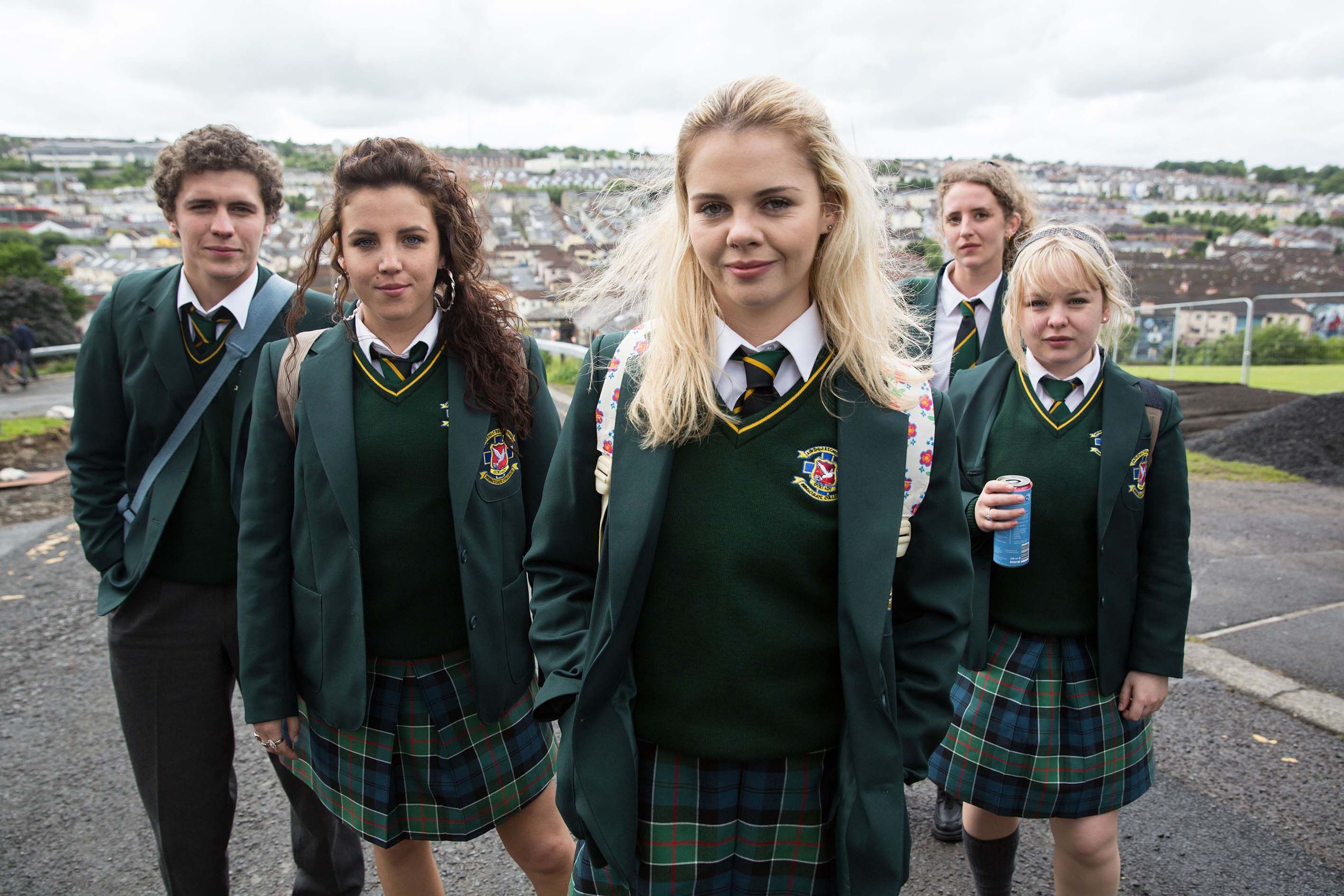 Last night saw the return of everyone's favourite comedy show, Derry Girls. After a hiatus from our screens due to the pandemic, Covid restrictions and filming schedules, we finally got to watch the third and final season of the show!
News that the third season was coming was revealed in September, however alongside this good news was the bad news that it would also be the final season of the Channel 4 comedy.
Since it first aired Derry Girls has won the hearts of people all over Ireland, and the world. The first two seasons were heartwarming, hilarious and even heartbreaking at times too.
Show creator, Lisa McGee shared that they even had a code name for the star on set; "Thanks for watching lads! Our code name for Liam during the shoot was ' the big fella' arguably quite an easily cracked code. What an honour to have him in our wee show. Our very own Northern Star!"
The reaction on social media last night was overwhelmingly positive as the first episode aired, and people were particularly fond of Liam Neeson's surprise cameo which cast and crew had kept under wraps!
Underworld! Liam Neeson! Mid-1990s League of Ireland shirts! Alka Seltzer! Jack Charlton portraits! That was a treat. Welcome back #DerryGirls!

— Gavan Reilly (@gavreilly) April 12, 2022
We're all tuning in for #DerryGirls! 📺

Over the past two seasons, @LisaMMcGee's Derry Girls has both made us laugh, and been a poignant reminder of the importance of the Northern Ireland peace process to these islands.

— Embassy of Ireland (@IrelandEmbGB) April 12, 2022
Keeping Liam Neeson's guest appearance under wraps for this must have been the best kept secret in Derry…#DerryGirls

— Caolán Mc Aree (@Caolanmcaree) April 12, 2022
Honestly think #DerryGirls has done a LOT in terms of educating young people in the UK and at home in the Republic when it comes to Northern Irish social and political history. The ceasefire scene with @siobhni and hand on the shoulder with @Tommedian hit so hard. pic.twitter.com/XbXOLLXGLR

— Sarah Doran (@sarahisnothere) April 11, 2022
The music in #DerryGirls is 🙌🏼🙌🏼🙌🏼

— Zara King (@ZaraKing) April 12, 2022
A Maeve Binchy shout out in #DerryGirls is a peak intersection of my cultural touchstones #DerryGirls

— Kate McEvoy (@ImKateMc) April 12, 2022
The 90s needle drops tonight are 🔥 #DerryGirls

— Declan Cashin (@Tweet_Dec) April 12, 2022
Absolutely brilliant, well worth the wait. And LIAM NEESON just casually having a cameo like it's no big deal 😭🥰 #DerryGirls pic.twitter.com/Wf97hyUx8I

— Michelle 💫 (@Michelle_C_123) April 12, 2022
Can someone tell me what happened in Derry Girls after Colm arrived at the police station?
I was laughing too hard to hear or see anything for about 5 minutes,,,#DerryGirls

— Alan Palmer (@PalmerAlan) April 12, 2022
Satellites passing over Ireland at 21:33 GMT picked up a collective gasp in space when Liam Neeson popped up in #DerryGirls pic.twitter.com/MNZXVD9m0s

— Paddy Raff (@paddyraffcomedy) April 12, 2022