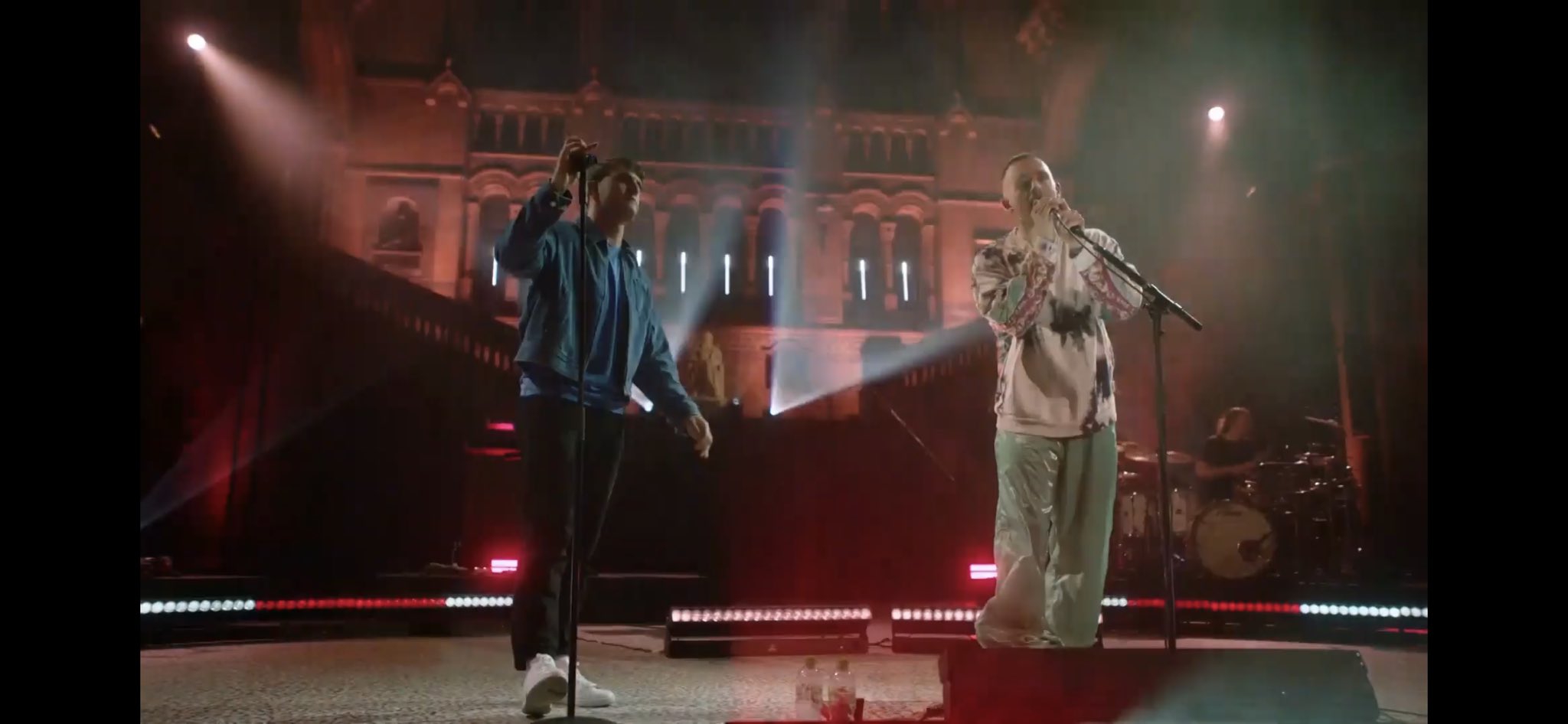 Well. Is there anything Paul Mescal can't do? He stole our hearts as Connell in Normal People with his emotional and touching performance.
Then we saw him in countless interviews after the show aired where he came across as funny and genuine, and now he has also got to show off his vocal skills too.
Last night Paul and Dermot Kennedy united for a special, one-off gig titled 'Some Summer Night.' It took place in The Natural History Museum in London and was live streamed around the world.
What's more, those who bought a viewing had the option to donate their money to the Black Lives Matter Global Network, so the lads also raised money for an excellent cause.
Their performance together was much anticipated, and it did not disappoint with Twitter lighting up last night with praise.
For those who didn't catch it, here is @mescal_paul with the amazing @DermotKennedy That voice though Paul, just wow wow 🙌 #DermotKennedy #paulmescal pic.twitter.com/EGMexY1WhY

— Abaigeal Hickey (@Adarelady) July 30, 2020
Lads 😲.
Wow.#DermotKennedy #PaulMescal pic.twitter.com/hGMSeV4v16

— Orla G (@orla_goulie_goo) July 30, 2020
Whoever is behind the camera there is doing an amazing job 👏🏻 does everyone feel like #PaulMescal is staring into their souls 🙈🤣 #DermotKennedy

— Katie Barry (@KatieBarry_) July 30, 2020
Synergy of the century #somesummernight #dermotkennedy #paulmescal pic.twitter.com/ie3NhH5Wm3

— Emma Feeney (@EmmaFeeney4) July 30, 2020
The level of production for this @DermotKennedy Some Summer Night live show is unreal. Easily rival an in person performance…

I'm Blown away. #DermotKennedy pic.twitter.com/OZUcB0Ge20

— Geoff K. BLM (@ZonalGK) July 30, 2020