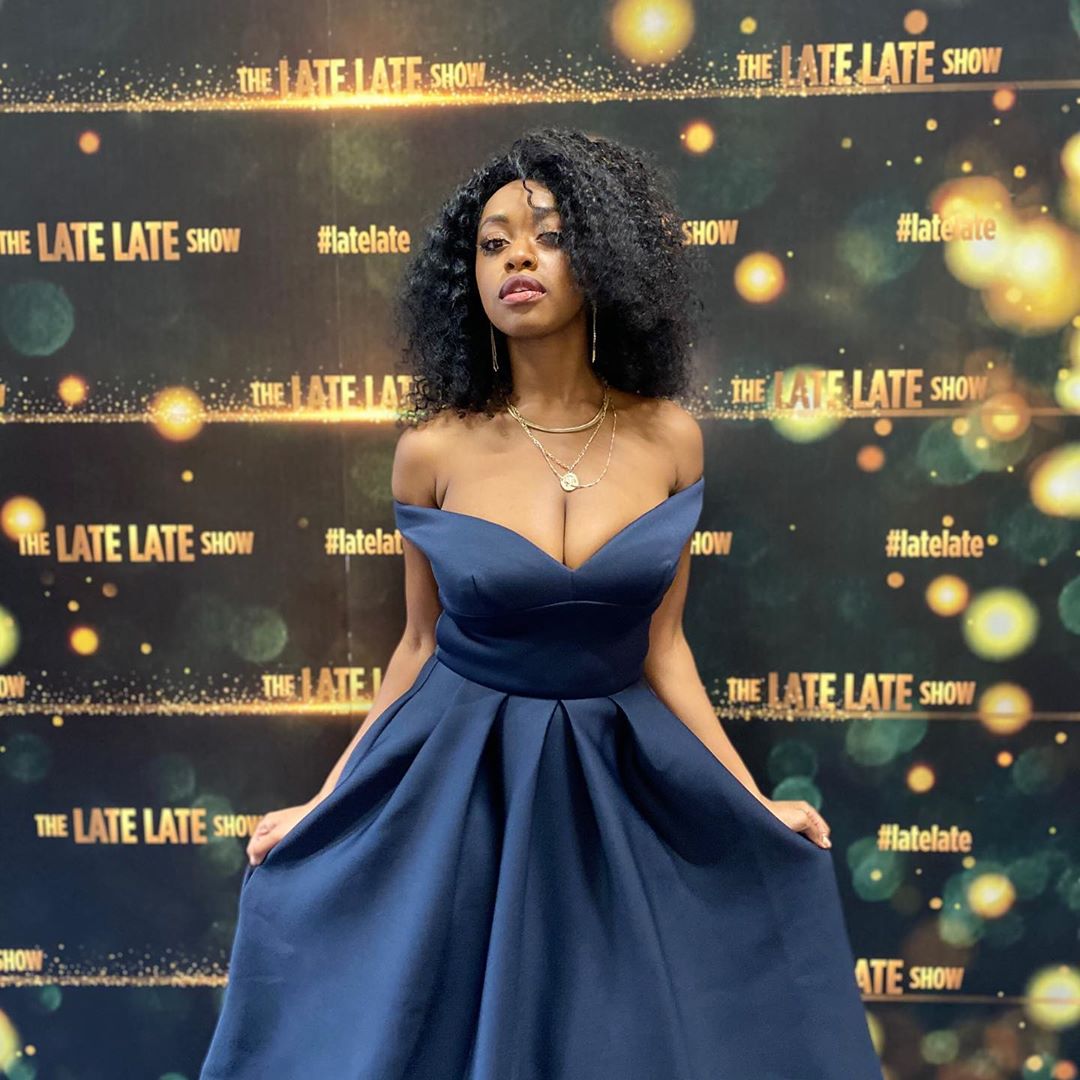 On yesterday evening's Late Late Show musician, Denise Chaila opened up about her experience of racism in Ireland. Born in Zambia, but raised in Limerick, she performed her latest single whilst on the show.
Viewers were blown away with her performance how as well as how passionately and honestly she spoke about racism in Ireland.
"I was only able to enjoy that performance recently," Denise shared, "there was a lot of people who loved it, but there was also a lot of people who saw it as a direct challenge to their Irishness."
In the past the singer revealed that she had been a victim of racist abuse; "I did not become a musician and sacrifice all the things that I worked for and sacrificed in order to stand here and read death threats to my parents."
View this post on Instagram
After this incident she shared that she "spent a month at home" because of all the hatred she received from people online.
"With all of the Black Lives Matter protests, we had been talking, we had been vocal, we had been doing it, but it took a really long time for white people in this country to see the reality of the trauma and the wounds."
"I think there is a tendency for people to dismiss the power of the far-right in this country."
The response to her performance and what she had to say was overwhelmingly positive online.
The RADIANCE. You are glowing, don't let anyone dim your shine ✨ again, we LOVEEE to see it!! Young black Irish QUEEN we love you @DeniseChaila 👑@RTELateLateShow #latelate pic.twitter.com/Z9wa6hsuxY

— Airwrecka Codeine (@ItsEricaCody) September 18, 2020
That song. That performance. That dress. That eloquence & presence. G'wan @DeniseChaila #LateLate pic.twitter.com/Zp17XomvLr

— Andrea Horan (@AndreaHoran) September 18, 2020
Denise Chaila is remarkable. What an interesting point about her experience not being a barometer of Ireland's race relations because her accent might be less targetable & her parents jobs seen as respectable. Hope her twitter is a hum of positivity @DeniseChaila #latelate

— Eoghan McDermott (@eoghanmcdermo) September 18, 2020
Let's make the racists stay home. Not the talented and confident people who make Ireland a better place. Denise is bringing light to such important topics and giving it this national platform. #LateLate #LateLateShow

— Eoin Dineen (@Eoin_Dineen) September 18, 2020
Denise Chaila is a breath of fresh air to listen to. Intelligent and articulate #latelate

— Maire_Proinsias (@Maire_Proinsias) September 18, 2020
Big applause to @DeniseChaila for being brilliant, talented, beautiful and so articulate on being Black and Irish on the #latelate

How lucky we are as a country (and in #Limerick) to be able to claim her as our own

— Sheila Killian (@sheilakillian) September 18, 2020
Pure talent, light, strength, power, courage – here's to @DeniseChaila ⭐️ #LateLate pic.twitter.com/ZwZA4IqCPX

— Ruairí McKiernan (@ruairimckiernan) September 18, 2020