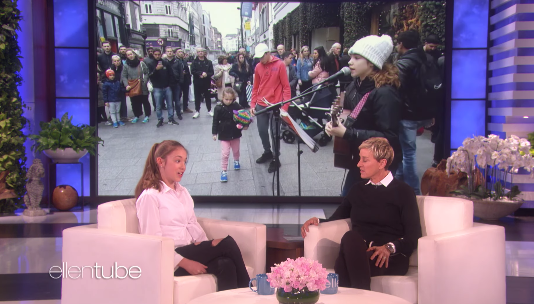 About a year ago, various videos of the stunning Allie Sherlock singing went viral.
The 12-year-old has been busking on the streets of Cork, where she's from, as well as Dublin for years and many fans couldn't believe she hasn't been on Ellen.
Finally, the dream came true, as Allie performed on the Ellen DeGeneres show this week, with a powerful rendition of Adele's A Million Years Ago.
She then joined Ellen for a chat, where she spoke about working with top producer Ryan Tedder from One Republic.
Here's hoping Allie will be back on the show with a hit song very soon.
Check out the full interview below.
Check out more of Allie's covers on her Youtube channel, like this incredible cover of Ed Sheeran's Supermarket Flowers.