If you were amongst the many Ireland AM viewers who were wondering where Tommy Bowe was this week, then we have all your answers.
Muireann O'Connell and Alan Hughes were manning the ship this week while the former rugby player was absent.
Tommy has now shared that he was in Brussels to mark the 25-year anniversary of the Good Friday Agreement.
He shared some pictures of himself posing outside the European Parliament building before he headed inside for the important discussions.
View this post on Instagram

"What an experience getting to visit the European Parliament in its celebration of 25 years of the Good Friday Agreement," he wrote.
"I was asked to share my experience of how I've benefited from the Good Friday Agreement and how sport is a wonderful tool to bring people together. Also a bitta Brussels sightseeing."
Virgin Media News reporter Richard Chambers joked that Tommy had a career in politics ahead of him, as he wrote: "Fair play, Tommy Bowe MEP!"
"Wow! How cool!" Karen Koster added.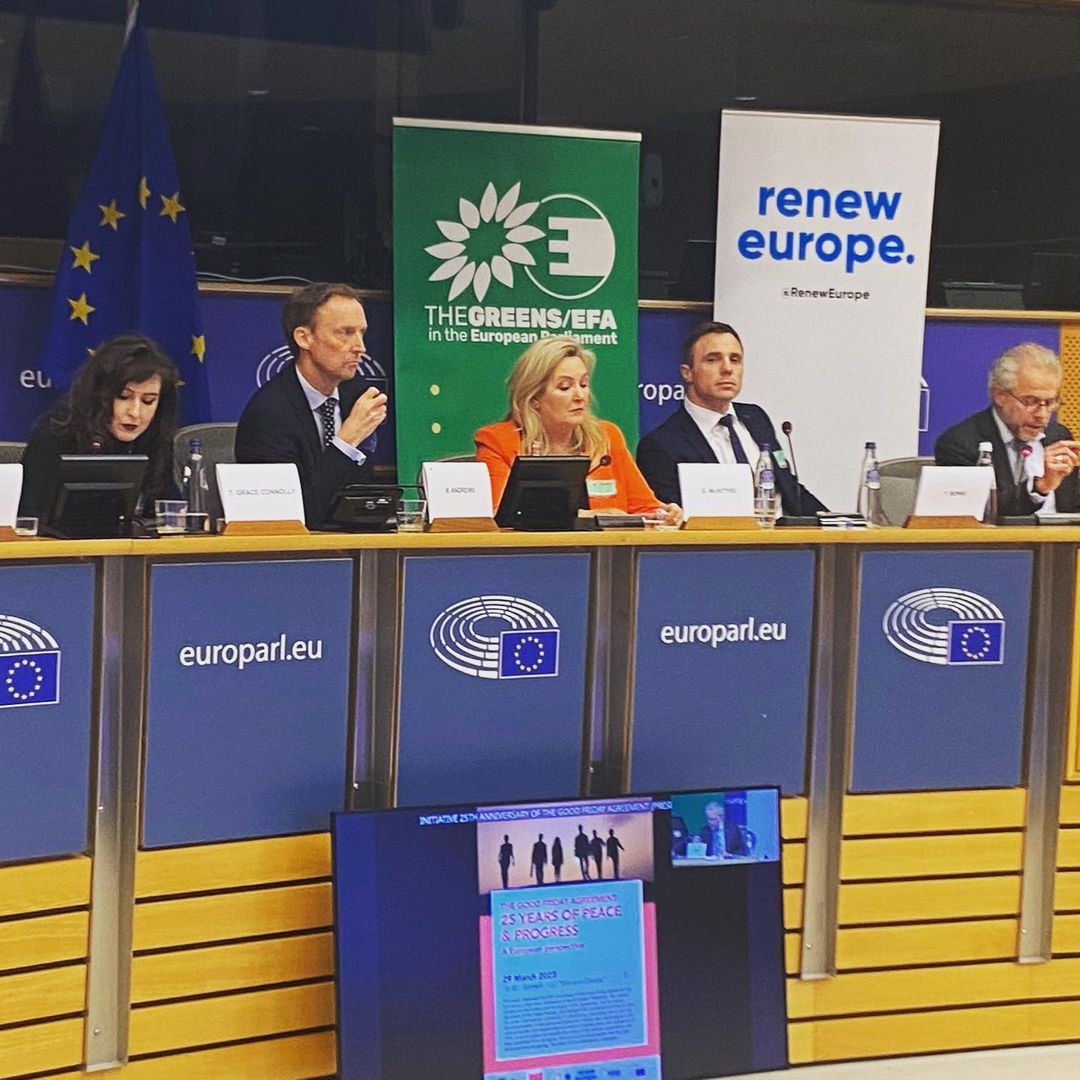 Of course, Muireann couldn't help but poke some fun at her co-presenter as she told Ireland AM that Tommy could be heading all the way to the top and becoming President of Ireland.
We could think of worse candidates to be fair!