Rugby star Tommy Bowe welcomed his second son right before the first lockdown in 2020, with all the madness going on in the world at the time, adding a newborn to that scenario must have been a challenge, but two years on he credits his son, Jamie, for keeping him entertained during the pandemic.
Celebrating Jamie's second birthday Tommy posted, a sweet video of the toddler dancing to Instagram with the caption, "A week before lockdown this little legend was born….it's been a tough 2 years for everyone but this guy has given us some entertainment!! Plenty of 😫  but a whole lotta 🤣  #HappyBirthdayJamie."
View this post on Instagram
Fellow rugby star Donncha O'Callaghan shared laughing emojis in the comments while Laura Woods wrote, "Happy birthday Jamie."
After Jamie was born Tommy shared how being a father of two actually helped him with the early mornings on Ireland AM, speaking to our sister mag TV Now back in 2020 he said, "That's one good thing, before the kids came along I couldn't imagine getting up at the hour I am getting up at.
"When kids come along you definitely get used to the lack of sleep and that definitely makes the job a lot easier but it has been good.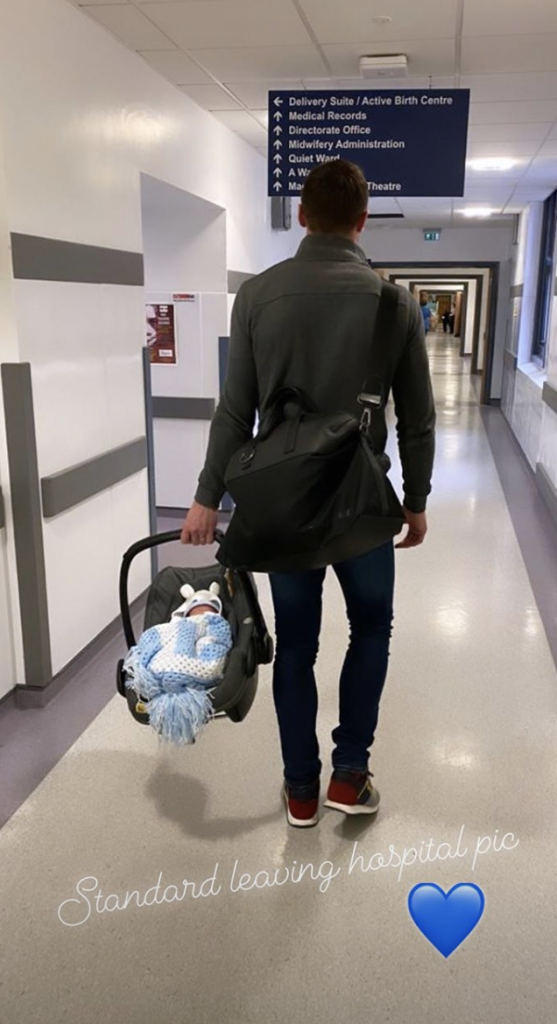 "It has been a really busy year. Jamie, our son, came along, and he is going to be nine months in a few weeks time which is incredible. This has been pretty chaotic for everybody but I certainly have some brilliant memories which I feel fortunate to take out of 2020."
Two years on, Tommy seems to be handling the early mornings just fine, even trying his hand as a makeup artist… well, kind of.
Ireland AM's Instagram shared this hilarious. snap of Tommy and his co-host Muireann O'Connell messing around on set taking outfit pictures while Tommy 'tops up' her makeup.
Looks like a great start to the week all round so! We hope Jamie has a lovely second birthday with his family!