Brian McFadden has revealed that his former Westlife bandmate "probably don't like him" after quitting the band over 15 years ago.
The singer, who is currently a contestant on Dancing On Ice in the UK, has spoken out about keeping in touch with the lads, who are gearing up to go back on tour for their 20 year reunion.
""I speak to Nicky on Twitter," he revealed on the Heart Breakfast radio show.
"They're kind of like your other celebrity friends. Because if you follow each other on Twitter, we're basically best friends now. So yeah I have the odd Twitter chat with Nicky but the rest of us haven't [kept in touch].
"There's no bad blood, it's not like I don't like them or… well I don't know if they don't like me, they probably don't like me,"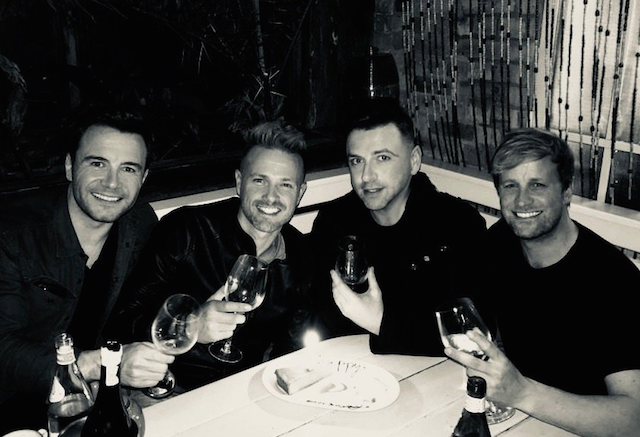 Westlife recently performed their new single Hello My Love on the Graham Norton Show, marking their first tv performance in over seven years – with Brian's reaction to the song positive! "Love it, The boys are back" he said.
What do you think of Brian's comments!?