Marking the third anniversary of Lisa Cannon and Richard Keatley's wedding, we've decided to take a look back at their special day.
On September 3rd, 2015, the pair tied the knot in front of 100 of their closest friends and family, on the grounds of Castello di Vincigliata, in Florence.
Lisa wore two incredible gowns on the day, both designed by Suzanne Neville and paired with diamond-encrusted Jimmy Choo's.
As she came down the aisle, Richard was taken aback by her beauty.
"I could hear the photographer clicking away when Lisa arrived," he told VIP Magazine.
"At that point I was totally calm, but a wave of emotion hit me when I saw her beside me."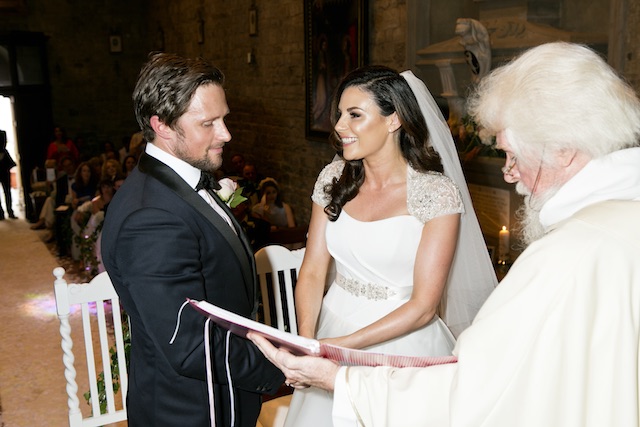 Adding to the glamour, Lisa wore a silver locket belonging her late mum Laura on the day, and was sure to include her in the celebrations later on in the evening.
"I put together a montage of all the pictures of her, from the day she met my dad in the early 70's, right up until the end," Lisa told us.
"We played it on a projector in the garden when we got up to the castle, and I said a few words.
"Then we released 100 white balloons into the air as the song Here Comes The Sun by The Beatles played – it was one of her favourite songs.
"I said it was for anyone who has lost anybody, and it was hugely emotional. There wasn't a dry eye in the house. It was really, really special."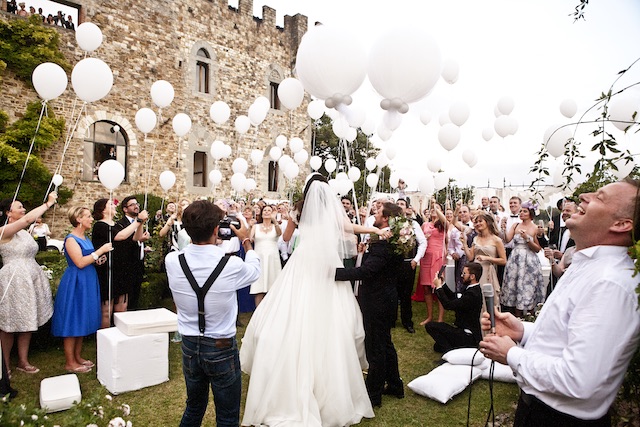 As the party got underway, it was time for the newlyweds to take to the dance floor.
Instead of a typical slow dance, the pair busted out some moves to Bruno Mars' Uptown Funk.
"We had a real laugh doing that. We had the best time. It was the best wedding I've ever been to, and it was my own!
"Lots of people said to me that it wasn't traditional, it was really just lots of laughter and fun.
"I put my heart and soul into it. I couldn't have done any more," she said.
And who could disagree with that?
All pics: John Ryan Photography for VIP Magazine.