It's the long weekend, we have plenty to celebrate.
This week Team VIP has been very busy but that just means we have even more to enjoy.
From Soda Blonde gigs to Penneys style to rubbing shoulders with Liam Neeson, we've had plenty to enjoy. And of course, plenty of great telly with Ted Lasso and Shadow and Bone back, or if you're looking for something different why not try the survivalist show Outlast on Netflix.
Here's what Team VIP has been loving this week.
Digital Editor Bronwyn is loving…new Irish music
View this post on Instagram

I'm a big Dermot Kennedy and Niall Horan fan. We all know I love a bit of Irish music.
I have been singing along to Nell Mescal's Homesick for the past two months and am eagerly counting down the days until In My Head drops. TikTok snippets are not enough, Nell.
I'm also head over heels for new artist, Dashoda. He dropped his first EP, Never Enough this week. And he had an incredible gig at Workman's this week. I can't wait to hear more from him.
Weekend editor Sláine is loving…Only Murders In The Building
Only Murders In The Building has been one of my favourite shows since it's debut in 2021, and season three is right around the corner. The week we got our first glimpse at what is in store for the next addition of the show…and it looks amazing.
Not only are stars Steve Martin, Martin Short, and Selena Gomez returning but we are also being treated to some pretty spectacular guest star with Ashley Park, Jesse Williams, and Meryl Streep all visiting the Arconia.
I cannot wait!
Digital Editor Bronwyn is loving…making coffee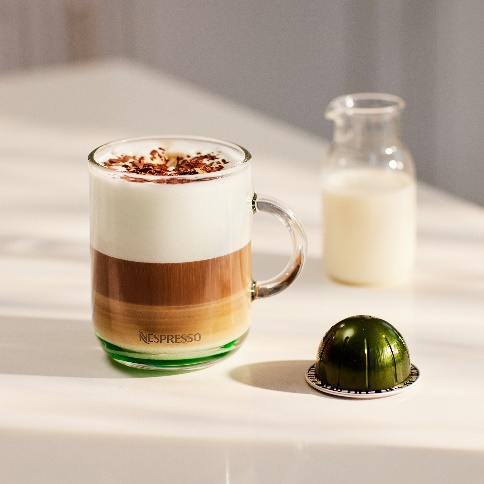 Full disclosure, I'm not a massive coffee lover. But I am simply obsessed with using the Nespresso machines.
Maybe I watched too much Friends as a child and wanted to become Rachel working in Central Perk. Or maybe it was Gilmore Girls and their love for coffee that has me constantly asking people do they want coffee.
The Nespresso machines make it seem like I'm a little barista.
You can head to the Nespresso boutique in Dublin where the Nespresso's Irish bar will take up residence and showcase the very best of Irish culture, craic, and Nespresso signature coffee until Saturday.
Weekend editor Sláine is loving…Thriftify
View this post on Instagram
My efforts to ditch fast fashion have honestly been going very, but this is mainly because I have avoided adding anything to my wardrobe for months now (although I did slip at Christmas opting for a new dress and velour hoodie, but I did buy deadstock, so at least there is that).
But here is where I normally slip up, big occasions. I spend month trawling through charity shops, and resale sites online only to find nothing, and with a date fast approaching, normally end up needing somewhere with a large selection and fast delivery.
But not this time! I have a family wedding this week and shocking already have my outfit sorted thanks to Thriftify. They're basically a site up by hundreds of Irish charity shops, meaning you have plenty of choice and from the comfort of your home.
Not too mention so great saving, with the dress I score retailing at least €80, but only costing me €10. What's not to love?